News
Christopher Nolan Revealed as MacGruber Superfan
MacGruber's Jorma Taccone says the Tenet director emailed his support for the new spinoff series, too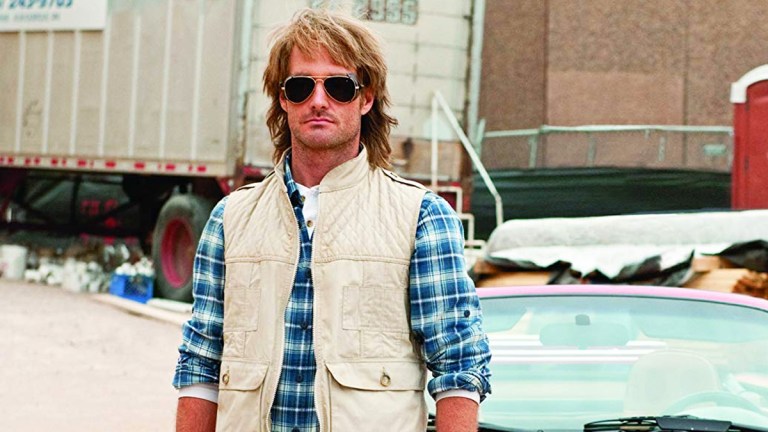 The cast and crew of MacGruber celebrated the film's tenth anniversary last week, and although the feature project, based Will Forte's MacGyver-esque Saturday Night Live sketch, flopped on release in 2010, it's since become a comedy cult classic.
Forte tweeted an acknowledgement of the movie's original fate last week, writing "On this day exactly 10 years ago, MacGruber started shitting the bed in the nation's box offices. By the end of our 3 week theatrical run, not an inch of that bedset was salvageable. Even the mattress protector was soaked through."
The film doesn't just have an enthusiastic fan base of plebs like you and I, mind, Inception and Tenet director Christopher Nolan has been outed as a huge supporter of the film, which was first partially noted all the way back in 2012 by Anne Hathaway when she was promoting The Dark Knight Rises on Late Night With Jimmy Fallon.
"The first few times I met [Christopher Nolan] I couldn't even really look him in the eye," Hathaway told the host. "I was so intimidated. But you spend some time on set, and you learn to like read how the days go. Because he's not a very demonstrative person, so if you get a hug, it's amazing. And if he's being quiet, you know it's probably not a great day. And if he starts making jokes, you're like 'Oh my god, this day is so good.' And if he starts quoting MacGruber, you're just like this film will win an Oscar."
After MacGruber helmer Jorma Taccone found out that Nolan was into his movie, he told Vanity Fair that he had eventually tentatively approached him with a joke that would name-check him in a sequel.
"I was like, "Holy shit. That's incredible." The closer to that story is that my wife [Marielle Heller] and I were at our first DGA dinner. And she's like, "Christopher Nolan is there. You've got to go say hi to him." So I went up to him and I said, "My name is Jorma. I directed this movie called MacGruber." I said, "We're going to do a sequel eventually. What do you think of this: When the director card comes up it just says, "Directed by Christopher Nolan" with an asterisk, and then at the end of the movie there's another asterisk that says who actually directed it." And he said, "Let me talk to my wife about it."
When it was announced in January that Will Forte would return to the role in a new MacGruber TV series for NBC's upcoming Peacock streaming service, Taccone also invited Nolan to attend a read-through of the pilot episode. Nolan declined, but did send them "the best fucking email" to show his support:
"Though I can't be there in person to watch you take the first step of your odyssey—know that my spirit soars with you, and whilst it's perhaps unfair to add to the great sense of responsibility you must already feel, I am duty bound to tell you—the world is waiting, the world is watching," he wrote.
Due to the current industry shutdown and resulting restrictions, it's unclear when the MacGruber TV series will get up and running, but we'll keep you posted.