Features
Taika Waititi Movies: Where to Stream
You want to have a Taika Waititi binge-watching party? We're here to help you gather up all the films...
Taika Waititi is an Oscar winner. Let's say that again, one of the creative masterminds behind Flight of the Conchords, and the actor who gave voice to Korg in the Marvel Cinematic Universe, has an Oscar for screenwriting—in a film where he played goofball imaginary Adolf Hitler, no less. The world's a funny place isn't it?
Yet it also has a habit of reminding you that a talent as electric (and eccentric) as Waititi is impossible to quantify as just one thing. To millions of fans, he might be the groovy directorial eye behind Thor: Ragnarok, yet he really is so much more. Whether you're already a fan or a novice, here is where you can stream every movie Taika Waititi has directed.
Eagle vs Shark (2007)
Waititi's first movie is also a credit to governments that value supporting their arts. Funded by the New Zealand Film Commission, Eagle vs Shark catapulted Waititi from a local indie voice to one who had his world premiere at the Sundance Film Festival.
The movie is a romantic comedy of sorts, but with that patented melancholy aftertaste that is all too familiar for Waititi fans. The film is about a boy and a girl (frequent Waititi collaborator Jemaine Clement and Loren Horsley) who bond after high school during a dire costume party in which one dresses as an eagle and the other a shark. They also connect in their desire to get revenge on their school bullies. Yet that turns out to be a more nuanced fantasy than expected in this bittersweet gem.
Available on: Amazon
Boy (2010)
Waititi's second movie introduced a recurrent theme in his films about children and the fathers (or surrogates) they wish they had in their lives. In the case of Boy, this is exemplified by James Rolleston's eponymous child, an 11-year-old living in 1980s New Zealand with daydreams of meeting his idol, Michael Jackson.
read more: Bong Joon Ho Movies – Where to Stream
He instead ends up running into his absentee and ex-con father instead—played by Waititi himself. The old man is named Alamein, and Boy is convinced he has come home to be a father. But Waititi's unsavory papa has something else on his mind—namely the money he and his "gang" buried on the family farm before being sent away. Still, he is willing to entertain the notion of finally being a father, even if Boy should listen to his wearier younger brother Rocky (Te Aho Eketone-Whitu)…
Available on: Amazon Prime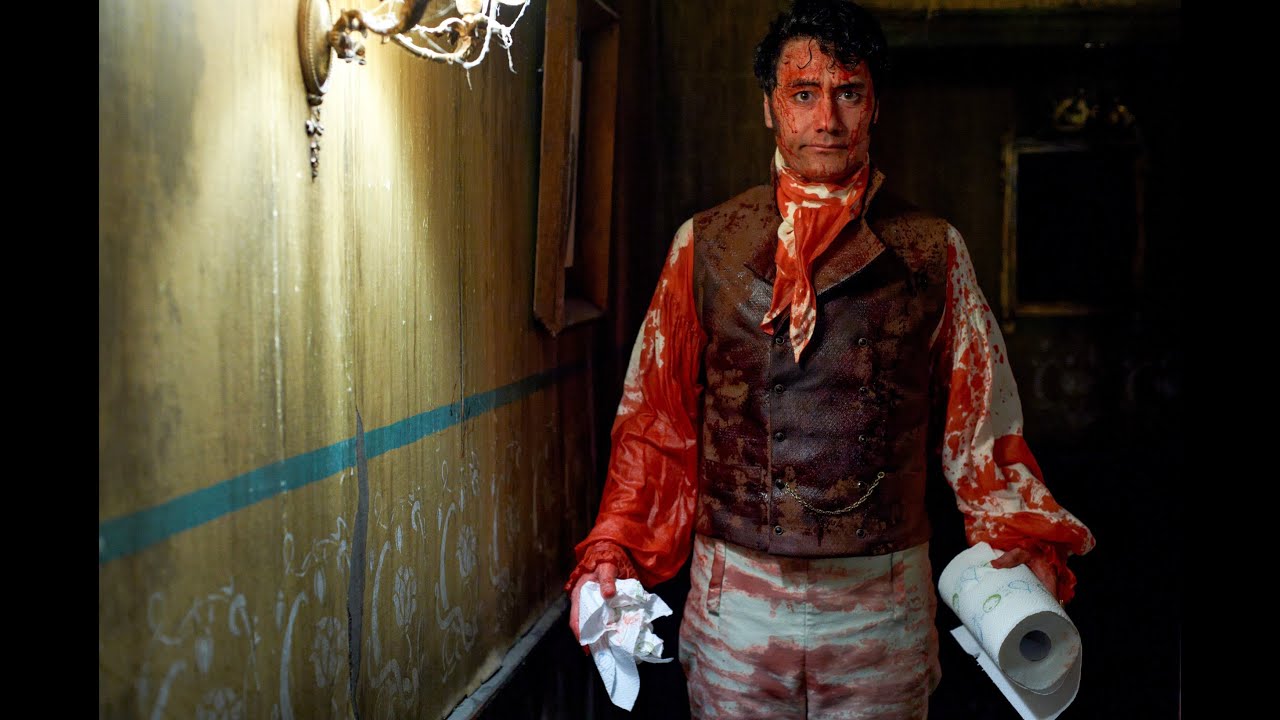 What We Do in the Shadows (2014)
Here we come upon my favorite Waititi movie, and most certainly his silliest. Proving that short films can be breeding grounds for trenchant ideas, What We Do in the Shadows expands on a 2005 short film he made by casting himself and Jemaine Clement as Eurotrash vampires who've fled persecution only to wind up in New Zealand for the last 70 years.
read more: Taikia Waititi and Jemaine Clement on What We Do in the Shadows
One of the best examples of how to build off the mockumentary format, Waititi and Clement's What We Do in the Shadows screenplay uses its faux approach to deconstruct every type of vampire movie cliché while taking special aim at Interview with the Vampire, Nosferatu, and Bram Stoker's Dracula. Come for the vampire laughs and stay for the scene where they run into some werewolf bros on a full moon night.
Available on: Amazon
Hunt for the Wilderpeople (2016)
In some ways, Hunt for the Wilderpeople remains Waititi's most mature and poignant movie—even if it features a child running away in the New Zealand bush with a survivalist as they're pursued by social services like some kind of modern day Robin Hood folk heroes. So you know… it's still very Waititi.
Featuring some of the best work of Sam Neill's career, the Australian thespian plays Hec, an embittered and stoic farmer who reluctantly agrees to foster Ricky Baker (Julian Dennison) at his wife's behest. But after her tragic passing, Hec wants to send Julian packing. He's thus loathe to learn the kid has followed him into the wilderness on a hunt, just as he's horrified that in protecting Ricky from a boar, he's also been hovelled for the next month. That's just long enough for all sorts of unpleasant rumors and legends to form—as well as a meaningful friendship.
Thor: Ragnarok (2017)
Here is the film that turned Waititi into a household name around the globe. Partnering with Disney and Marvel Studios, Waititi breathed new life into the brand's Thor franchise, and in the process turned one of the studio's lamest sagas into one of its wackiest.
read more – Thor: Ragnarok Reference and Easter Egg Guide
On the surface, it is superhero movie boilerplate: Chris Hemsworth's hero learns he has an evil older sister (Cate Blanchett), who in turn desires to rule over all of Asgard. That's nice, but how Waititi makes this movie oodles of fun is by turning it into a buddy movie between Thor, Loki (Tom Hiddleston), and the Hulk (Mark Ruffalo) as they try to survive on a planet dedicated to worshipping Jeff Goldblum. If only the whole movie was as ludicrous as its sizable middle section…
Available on: Disney+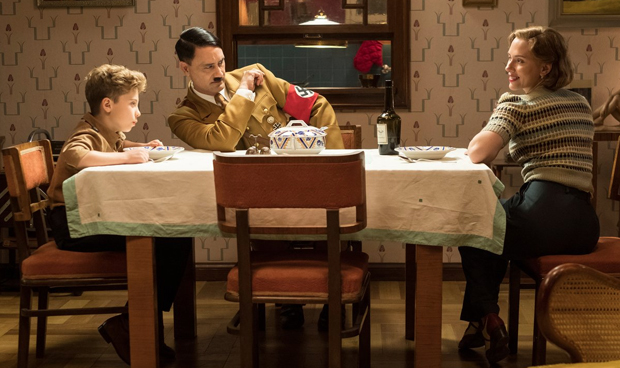 Jojo Rabbit (2019)
The one that won Waititi the Oscar, Jojo Rabbit is undoubtedly the filmmaker's most ambitious movie and one that feels apt for the age it was made in: a time where many wonder how they can relate or empathize with those they hate—or with those filled with so much hatred. Take Jojo (Roman Griffin Davis), an otherwise sweet kid who is enamored with his country's Hitler Youth program.
Indeed, Jojo is a budding Nazi-to-be in 1940s Germany, and his best friend is an imaginary version of Uncle Adolf (played by Waititi). Sweeter than the real monster Jojo is idolizing, this faux -itler nonetheless makes Jojo immune to the compassion of his mother (Scarlett Johansson) and initially ignorant of the older Elsa (Thomasin McKenzie), who his mother is hiding in the attic. Elsa is Jewish and thus a source  of fear and disgust for Jojo… but she and her wary offer of friendship might also be his last opportunity to become the good man his mother knows he can be.
Available on: Amazon
David Crow is the Film Section Editor at Den of Geek. He's also a member of both the Critics Choice Association and the Online Film Critics Society. Read more of his work here. You can follow him on Twitter @DCrowsNest.