News
Directors Guild Recognizes Taika Waititi with Nomination, Snubs Greta Gerwig
The DGA announces its nominees for Best Director, surprisingly including Taika Waititi… but no women directors.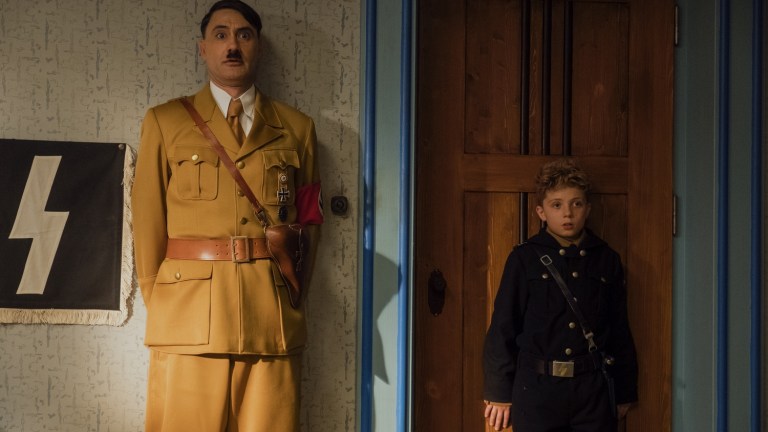 And the awards season news continues to pile up in its truncated timetable this year. Just earlier today, we learned what movies the Producers Guild of America were nominating for their equivalent of Best Picture, and the Directors Guild of America has followed suit by revealing its share of nominees. Among them are some familiar names, including Quentin Tarantino for Once Upon a Time in Hollywood and Martin Scorsese for The Irishman, but in what amounts to a small surprise is Taika Waititi also getting in for directing Jojo Rabbit.
Waititi is a genre fan favorite in recent years after helming the groovy Thor: Ragnarok, but he had not gained favor with more traditional Hollywood awards bodies like the guilds or the Academy Awards until now. Despite previously directing shrewd comedies like What We Do in the Shadows and Hunt for Wilderpeople, it was his latest effort that included him personally playing a comical, imaginary version of Adolf Hitler that finally got him the DGA's attention.
Waititi joins a full list of nominees who also include Sam Mendes for 1917 and Bong Joon-ho for Parasite.
Similarly, Bong's nomination is a happy precedent or the eclectic genre director. Bong has previously been known for his sci-fi and horror hybrids like Snowpiercer, Okja, and The Host, and is now earning international acclaim for his more straight ahead "tragi-comedy," Parasite. Nevertheless, it is rare for a foreign language film director to be nominated in the Best Director category by the DGA or especially the Academy of Motion Picture Art and Sciences.
But while the DGA's recognition of both Waititi and Bong feel like breakthroughs for major talent, the DGA noticeably did not nominate any women for its top prize, despite Greta Gerwig seeming like a strong contender for Little Women. Lulu Wang also has her admirers, with our own critics considering her The Farewell one of the best movies of 2019. Nonetheless, all five DGA nominees are men, just as the Hollywood Foreign Press Association failed to recognize any women directors this year.
With that said, Alma Har'el and Melina Matsoukas were recognized as outstanding first-time directors, as each was nominated in that category for Honey Boy and Queen & Slim, respectively. It's clearly a highly competitive year with the likes of Tarantino, Scorsese, and Mendes all offering career-defining work. Other noticeable snubs included Noah Baumbach for Marriage Story, Rian Johnson for Knives Out, and Todd Phillips for Joker. The latter two being more populist work, Johnson has become a dark horse candidate for his knotty Knives Out, which picked up Best Picture nominations from the Golden Globes and PGA, while he has also been nominated for Writers Guild Award for its screenplay. Joker has proven more divisive, and yet the movie was nominated for Best Director by the Globes. But the DGA, with its 17,000-plus members, remains a better prognosticator for how the Oscars vote than the 90-member journalist Globes.
The full list of nominees is below.
OUTSTANDING DIRECTORIAL ACHIEVEMENT IN THEATRICAL FEATURE FILM
Bong Joon Ho, Parasite
Sam Mendes, 1917
Martin Scorsese, The Irishman
Quentin Tarantino, Once Upon a Time… in Hollywood
Taika Waititi, Jojo Rabbit
OUTSTANDING DIRECTORIAL ACHIEVEMENT OF A FIRST-TIME FEATURE FILM DIRECTOR
Matt Diop, Atlantics
Alma Har'El, Honey Boy
Melina Matsoukas, Queen & Slim
Tyler Nilson and Michael Schwartz, The Peanut Butter Falcon
Joe Talbot, The Last Black Man in San Francisco
David Crow is the Film Section Editor at Den of Geek. He's also a member of the Online Film Critics Society. Read more of his work here. You can follow him on Twitter @DCrowsNest.