News
Taika Waititi Pirate Comedy Our Flag Means Death Set for HBO Max
HBO Max has made a series order for Our Flag Means Death, a pirate comedy to be produced and directed by Taika Waititi.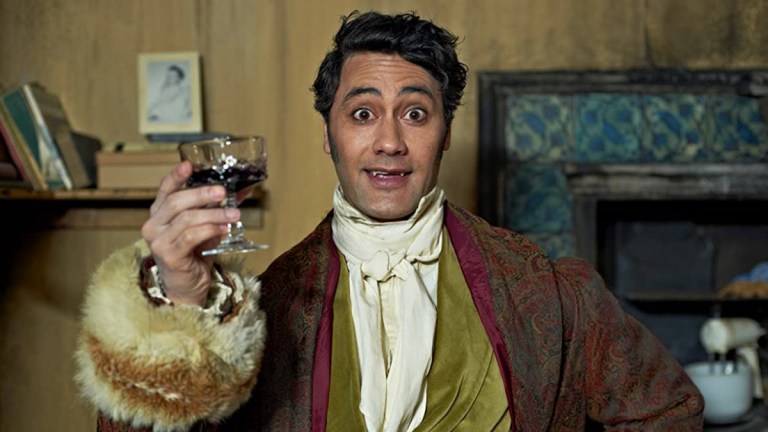 Taika Waititi has a lot of irons in the entertainment industry fire at the moment, and the Kiwi comedy and action visionary has just added another one in Our Flag Means Death, a period-set pirate comedy series, which is headed to HBO Max.
Fresh off a Best Adapted Screenplay Oscar win for his starring/directing turn in JoJo Rabbit, Waititi has added the duties of executive-producer and director for the manic maritime madness of Our Flag Means Death to his surreally stacked backlog of shows and films. HBO Max describes the series as being loosely based on the real-life adventures of Stede Bonnet (1688-1718), a pampered Barbados-born aristocrat who abandoned his life of privilege to become a pirate in the Caribbean islands, operating as a contemporary of others like the legendary Blackbeard.
The day-to-day of Our Flag Means Death is to be handled by the show's primary visionary in creator, writer and appointed showrunner David Jenkins (People of Earth), who will also executive-produce alongside Garrett Basch (The Night Of, What We Do in the Shadows) and Dan Halsted (People of Earth, Garden State). As Sarah Aubrey, head of original content, HBO MAX, lauds of the pickup:
"A series concept like this jumps off the page and you can instantly envision every moment. David and Taika's unique take on Bonnet's rollicking misadventures on the high seas, are sure to thrill and delight audiences everywhere."
With regard to the director's aforementioned backlog, HBO Max proactively issued an assurance that Waititi won't overextend himself with his Our Flag Means Death gig, having revealed that the first episode is set to be shot after he completes his directorial turn for his Marvel movie sequel, Thor: Love and Thunder, which is scheduled for release in 2022. Indeed, besides that follow-up film to 2017 franchise threequel Thor: Ragnarok, Waititi will soon shift his attention to high-profile projects such as a mystery Star Wars movie (which recently pushed back its schedule), directing the pilot for the Apple TV+ serial adaptation of Terry Gilliam's 1981 classic, Time Bandits, and is attached to write and direct animated features for Flash Gordon and Charlie and the Chocolate Factory. Of course, that doesn't even account for his duties with the franchise he co-created, What We Do in the Shadows, for which he serves as writer and executive producer on its successful FX television series. He's also set to co-direct (with co-creator Jemaine Clement,) pun-pushing spinoff movie We're Wolves, centered on the lycanthropic inhabitants of the Shadows universe.
That is the extent of the details divulged for Our Flag Means Death at the moment. While there's no solid production or release window, we do know that the series will hold off principal photography until Thor: Love and Thunder wraps. Thus, with that film still in pre-production as we speak, it's at least safe to say that cameras won't roll for the series at any point in the remainder of 2020.