News
Taika Waititi Being Eyed to Direct a Star Wars Movie?
A new report suggests Taika Waititi is being considered to direct a Star Wars movie at Lucasfilm!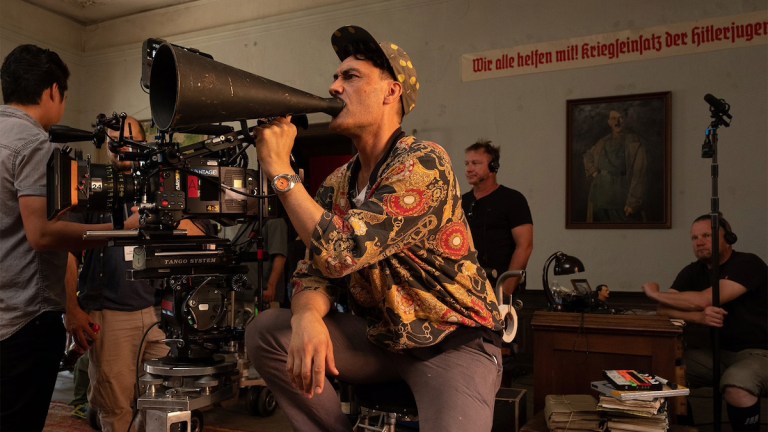 After making the Marvel Cinematic Universe a little groovier in Thor: Ragnarok, could Taika Waititi be turning his camera to the galaxy far, far away? That is at least what some are saying, such as Collider's Jeff Sneider.
The veteran Hollywood scoops journalist revealed on Twitter early Thursday evening that Waititi, fresh off seeing his Jojo Rabbit get an Oscar nomination for Best Picture, is being "eyed to direct a Star Wars movie." Sneider goes on to say that it's currently unknown if this is the Star Wars movie producer Kevin Feige is developing at Lucasfilm.
As of print time, there is no further information, although Den of Geek has reached out to sources close to both Waititi and Disney and we have yet to receive any sort of comment. However, as Sneider also correctly broke Christian Bale is in talks to star in Waititi's Thor: Love and Thunder earlier this month, we're inclined to take this rumor as at least highly credible, especially given Waititi's recent involvement in the Star Wars universe with the successful Disney+ TV series The Mandalorian.
Waititi being approached for a Star Wars movie makes a certain amount of sense. A New Zealand filmmaker with an eclectic perspective, he often comes at projects sideways, such as his cult comedy that put him on Hollywood radar, the vampire mockumentary What We Do in the Shadows (2014). Previously partnering with Feige to great success, Waititi's Ragnarok reinvigorated one of Marvel's least popular franchises, and turned the Thor character into such a major asset that Chris Hemsworth has been lured back to the MCU for a fourth solo outing that includes Waititi at the helm.
Additionally, Waititi has newly added gravitas after succeeding at a tonal high-wire act in which sweet coming-of-age humor was juxtaposed with Nazi Germany in Jojo Rabbit. Indeed, Waititi risked cries of "bad taste" when he personally played an imaginary version of Adolf Hitler in the film. That movie has gone on to receive six Oscar nominations, including Best Picture and one for Waititi's screenplay adaptation.
That is the kind of fan and critical pedigree Lucasfilm is likely searching for these days. While Star Wars: The Rise of Skywalker achieved the still impressive milestone of crossing $1 billion earlier this week, it is notably lagging behind the box office climbs made by its predecessors, The Force Awakens and The Last Jedi. Further The Rise of Skywalker has divided fans and critics, earning meager critical notices and triggering a "Release the JJ Cut" campaign among some malcontents unhappy with the final version JJ Abrams and Disney put in theaters.
Getting a talent who is generally well liked if not loved by both critics and the fanboy set, and who has box office clout, is not that far removed from how Lucasfilm pursued Abrams in 2012. Also given Waititi's healthy professional relationship with Feige, it wouldn't be all that surprising if he managed to bring Waititi into the Star Wars galaxy. Although it might have to wait a minute, as the director has Thor: Love and Thunder to film and is currently in post-production on his latest Fox Searchlight project, Next Goal Wins.
David Crow is the Film Section Editor at Den of Geek. He's also a member of the Online Film Critics Society. Read more of his work here. You can follow him on Twitter @DCrowsNest.