News
Star Trek Insider Casts Doubt on Future Franchise Movies
The Enterprise's Number One Jonathan Frakes says that television shows like Discovery and Strange New Worlds will be number one for the future of Star Trek.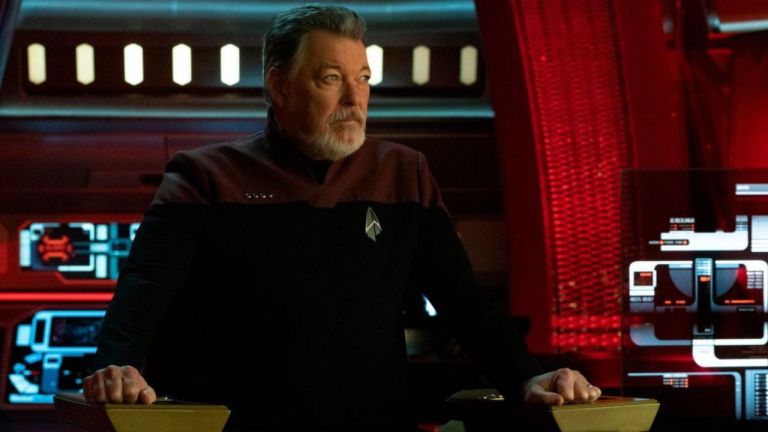 If there's anybody who knows about Star Trek, it's Jonathan Frakes. The man who joined the franchise as Commander William T. Riker on Star Trek: The Next Generation has been a mainstay ever since. Not only has he directed episodes of nearly every series that followed, including the movies First Contact and Insurrection, but he's played Riker (Will or doppelganger Thomas) in most as well. So if Number One has an opinion about Trek, fans would do well to listen.
In a recent article for SFX Magazine (via SlashFilm), Frakes shared his opinion about the future of Star Trek movies. "TV is the future, it seems to me," he told the magazine, casting doubt on the prospects of more movies. For Frakes, the issue isn't the quality of past films, nor even their box office prospects. It's simply the complexity of the process.
"Movies are tough!" he declared. "Even JJ can't get this fourth movie off the ground," he observed, referring to J. J. Abrams, director of the first two Kelvin Universe films. In addition to the fourth Kelvin movie, which was intended to star Chris Hemsworth and Chris Pine as father and son before director Matt Shakman departed to take over the Fantastic Four's MCU debut, talks have also swirled around out-of-continuity movies from Fargo creator Noah Hawley and Quentin Tarantino. About those "wonderful rumors," Frakes is pretty pragmatic. "If those two names can't get a fucking movie made, I don't know."
To be sure, Frakes's prognosis makes sense. While the last Kelvin movie Star Trek: Beyond has become a favorite among Trekkers, that movie underperformed (by the studio's expectations) when it premiered in July 2016. Since then, Trek has returned to its original home, network television (albeit in streaming form on Paramount+). After a rocky start, Discovery has finally settled into a groove, while Lower Decks and Prodigy blaze new ground, Picard brings back fan favorites, and Strange New World revives classic Trek storytelling.
That said, Trek movies have never been too divorced from television, and vice versa. The Motion Picture grew out of plans for a sequel series called Star Trek: Phase II, while the box office success of Star Trek IV: The Voyage Home encouraged Paramount to greenlight The Next Generation, which itself launched the franchise's heyday in the 90s. Conversely, the destruction of Romulus in the 2009 reboot figures heavily into the plot of Picard's first season, further tying together the television and movie storylines.
That might be part of the reason that Frakes remains pretty hopeful, even as the franchise stays confined to television. He'll be returning again as Riker for Picard season three, this time joined by his old castmates Gates McFadden, Michael Dorn, and LeVar Burton. While season three is intended to be Picard's last, Frakes thinks the story may go on.
"I think it may be the end of the Picard story, but I'm not sure it's the end of the Next Generation story," he told SFX Magazine. "That's the vibe. I'm an eternal optimist."