News
Star Trek 4 Gets a Disappointing Update
The fourth entry in the Kelvin timeline Star Trek universe is still in pre-production promises Spock actor Zachary Quinto, but that's the only good news he has to share.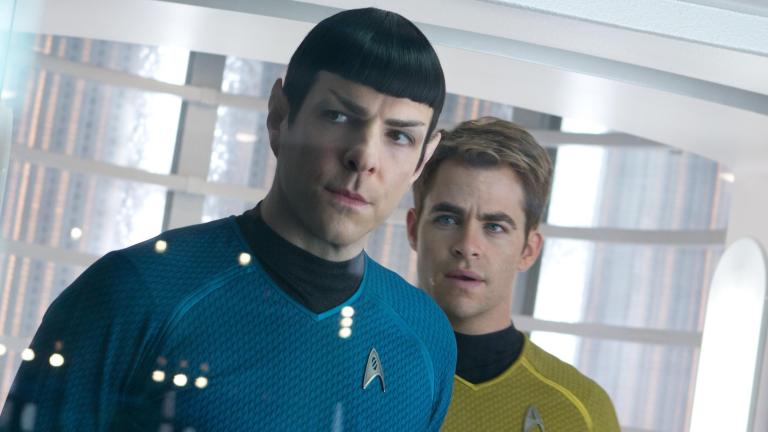 "You really wanna head back out there, huh?" Although Captain Kirk doesn't answer this question posed by his friend Dr. McCoy at the end of Star Trek Beyond, we all know his answer. Whatever differences between the fatherless Kirk of the Kelvin timeline, played by Chris Pine, and his Prime Universe counterpart played by William Shatner, the two Captains share a love of adventure that keeps them coming back to their beloved ship and searching for the unknown.
And yet, we've never had the chance to see what's next for the Enterprise-A of the Kelvin Universe. According to Spock actor Zachary Quinto, we aren't going to see that next adventure any time soon. Speaking to the crowd at Star Trek Las Vegas, Quinto summed the delay in the next movie with a simple, oft-repeated phrase. "It's complicated," he revealed (via TrekMovie). "The fact that anything good gets made kind of miracle."
"I think it's about different people having different agendas and ideas about what it will be," Quinto continued. For the longest time, those different ideas have included three separate pitches, two of which came from very idiosyncratic creators.
The primary vision served as a direct continuation of previous Kelvin movies, including 2009's Star Trek and Star Trek Into Darkness. This film would have teamed Pine's Kirk with his late father George, played by Chris Hemsworth, brought back to life through transporter Treknobabble. That movie has come and gone from production, stalling first because of contract talks with Pine and Hemsworth broke down, losing director S.J. Clarkson in the process, and later because Marvel poached new director Matt Shakman for the upcoming Fantastic Four movie.
Around 2017, Quentin Tarantino pitched an idea to J. J. Abrams, floating the idea of directing his own Star Trek movie. Reportedly, Tarantino's film would have been set on a gangster planet, not unlike the one seen in The Original Series episode "A Piece of the Action," and likely would have not used the Kelvin crew.
In 2019, Legion and Fargo creator Noah Hawley began working on a Star Trek movie. Initially, Hawley planned to direct the two Kirks movie with Hemsworth and Pine, but he soon moved onto an original idea. This later film would have featured a new cast and crew, dealing with an outbreak of an alien disease.
Since then, both Tarantino and Hawley have moved on, the former to his tenth and (reportedly) final movie The Film Critic and the latter to an Alien tv series for Hulu.
For Quinto, the continued delays in production have given him a healthy perspective on the whole process. "I don't know if and when it will happen," he declared. "And if coalesces again and we come back and we're able to do it, wonderful. If not, we had a great run."
Even if we never see a fourth movie, we know that somewhere, Kirk and crew have gone back out there again, continuing to boldly go where no one in the Kelvin Universe has gone before.