News
Spider-Woman Movie Coming From Olivia Wilde
Booksmart director Olivia Wilde has been tapped to write and direct a new Marvel movie at Sony Pictures, one rumored to be Spider-Woman.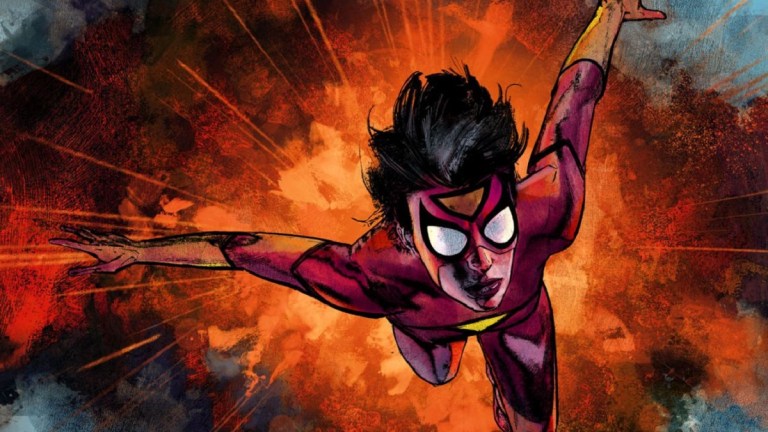 Sony's "Universe of Marvel Characters" is about to get a little bigger. And if Booksmart is any gauge, a little more delightful too. Multiple outlets report that Wilde has agreed to co-write and direct a new original female-led superhero property at Sony Pictures.
Deadline reports that the secret project is likely a Spider-Woman movie. The news, which Sony Pictures declined to comment on, also places Wilde on board as co-writer alongside writing partner Katie Silberman.
If accurate this is a major win for Sony Pictures and shows how Marvel properties continue to expand in big ways apart from Disney or Marvel Studios proper. Indeed, the mystery movie is being produced by Amy Pascal, making it potentially the third Spider-Man spinoff hatched under the Sony banner, the other two being Venom and next year's Morbius. 
Wilde is a successful screen star who has impressively transitioned into being an in-demand director after Booksmart, which was her directorial debut. Previously best known for appearing in projects like Tron: Legacy, Drinking Buddies, and Vinyl, Wilde helmed the indie surprise hit darling Booksmart to rave reviews last year. Premiering at the SXSW Film Festival the movie went on to develop a devoted following and earned Wilde a BAFTA nomination for Best Screenplay, as well as a slew of critics' awards for Best First Film.
Since then she has filmed her sophomore effort, Don't Worry, Darling, a psychological thriller she also stars in opposite Florence Pugh and Chris Pine, and which she co-wrote with Silberman and Carey Van Dyke.
Getting Wilde to helm a Marvel project from the ground up is a boon for what Pascal and company are building at Sony. There are actually several Spider-Women in the annals of Marvel Comics, though the most famous is Jessica Drew, who first appeared in Marvel Spotlight #32, which was published in February 1977. Created by Archie Goodwin and Marie Severin, Jessica Drew originally received her powers thanks to a HYDRA experiment, which involved injecting her as a teenager with a spider-based super serum. Since then Spider-Woman has operated in various capacities, including as a spy, private detective, and superhero.
With an origin story like that, Jessica Drew would seem like a natural fit for Disney's Marvel Cinematic Universe, but it's still not entirely clear how closely related Sony and Disney's Spider-Man related projects are outside of Spidey himself. Still the Morbius trailer seemingly confirmed that what happens in these spinoffs can be tied in to the greater MCU as well.