News
J.K. Simmons Promises More J. Jonah Jameson in Spider-Man and MCU Movies
J.K. Simmons says more J. Jonah Jameson is planned in the Marvel Studios produced Spider-Man movies… and possibly elsewhere?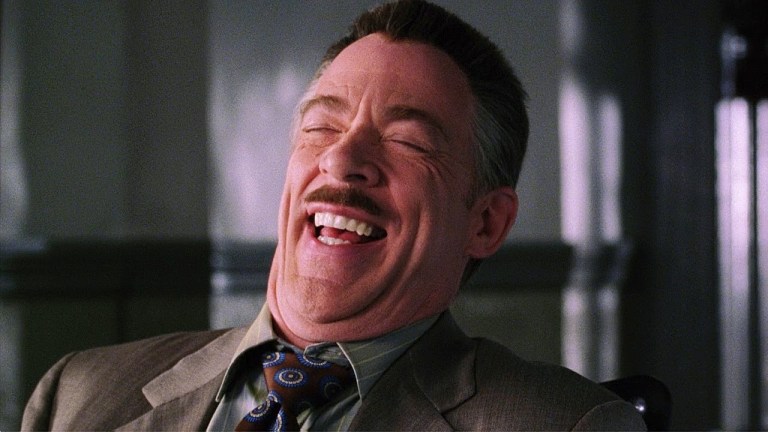 Arguably more than any actor who's donned a pair of superhero tights, J.K. Simmons has provided the most irreplaceable performance in a comic book movie. Even Marvel Studios—which made no qualms about rebooting Spider-Man for the second time in less than five years—seemed to concede this point when they cast J.K. Simmons as J. Jonah Jameson in Spider-Man: Far From Home.
Appearing balder than how he looked in the Sam Raimi directed Spider-Man movies from the 2000s, but still with the same miniature mustache, Simmons enjoyed the best end credits teaser since Samuel L. Jackson showed up sporting an eyepatch in Iron Man. And that will not be the last time we see dear JJJ, albeit now the ranting talking head on an alt-right website instead of a newspaper publisher. Simmons teased as much while even confirming that he's already filmed his next cameo.
"Well yeah, [I'll be back as Jameson] that's the short answer," Simmons said on SiriusXM's The Jess Cagle Show (via THR). "There is a future for J. Jonah Jameson after a several-year hiatus. He showed up very briefly for those who were wise enough to stay through the credits of Far From Home… There is one more JJJ appearance in the can, and from what I'm hearing there's a plan for yet another. So hopefully JJJ will continue now and forever."
It's news that he's already filmed his next appearance. Obviously Far From Home ended in such a way to suggest that JJJ was about to become a major antagonistic force in the wall-crawler's life. However, when that movie was filmed, Marvel and Sony Pictures (which maintains the copyright to the character) were not even sure they'd partner for another Spider-Man movie. Now Jameson is sure he's already filmed another appearance.
So the immediate question is does this mean he will be appearing in a non-Spider-Man movie? The answer seems very likely yes. As with Stan Lee before Simmons, Marvel liked filming and stacking cameos in front of blue screens for several movies at a time. So in theory, we could be seeing JJJ in one of the upcoming Marvel Studios movies like Black Widow or Eternals. However, it seems more likely that this is a cameo in one of the other Sony-produced and Spidey-adjacent superhero movies like Morbius or Venom: Let There Be Carnage. Keep in mind those are now officially MCU as well, with Michael Keaton's Vulture cameoing in Morbius.
No matter how it pans out, we're sure Simmons will have a ball with it. In the years since he played Jonah between Spider-Man (2002) and Spider-Man 3 (2007), he's gone on to have a steady rise in his acting career, most notably culminating in an Oscar win for Damien Chazelle's Whiplash (2014)—think JJJ as an artist but played straight and terrifying. Still, Simmons and audiences alike always wanted to see him back in the mustache. So much so that Sony and Marvel opted not bothering to recast him in either of the Andrew Garfield-led Spider-Man movies or Spider-Man: Homecoming (2017). And now they don't have to. Thank goodness.