News
Black Widow Spinoffs Coming From Marvel
Marvel's Black Widow universe will expand with Widowmakers: Red Guardian and Yelena Belova, and Taskmaster.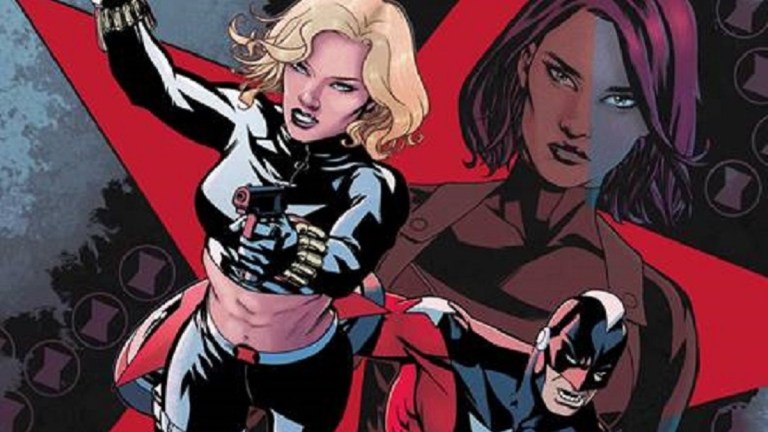 Black Widow's release delay (due to the COVID-19 pandemic shutting down movie theaters for less time than they really should have been) had a cascade effect, not just on the rest of the MCU slate, but on the comics planned to capitalize on the film's expected popularity in theaters. So when Black Widow made it back onto the slate for November, it was only a matter of time before the comics also showed back up.
Widowmakers: Red Guardian and Yelena Belova and Taskmaster are also coming in November. Widowmakers comes from Devin Grayson (one of Yelena's creators) and artist Michele Bandini (X-Men: Gold). This story catches up with Yelena after she's moved on from the idea that her destiny was to take over the Widow mantle (and well after she tried to kill her former Red Room alum). However, the past won't let her move on, and in this case "the past" is Red Guardian, the ex-Soviet Captain America (and owner of Cap's preferred Ultimate Marvel Vs. Capcom 3 alt costume).
And speaking of Ultimate Marvel Vs. Capcom 3, Jed Mackay (Black Cat) joins Alessandro Vitti (Iceman) bring us a new tale of UMVC3's finest anchor character, Taskmaster. The book looks like a spy thriller – the world believes Taskmaster, the man with photographic reflexes who trained henchpeople for half the Marvel universe, killed Maria Hill. And now the expansive superspy community is after him.
All three characters in both books feature heavily in the upcoming Black Widow film. Yelena Belova will be in the movie, played by Florence Pugh, in what sounds like a baton-passing role within the greater Marvel Cinematic Universe. And Red Guardian will be played by Stranger Things' David Harbour. We're all keeping our fingers crossed for an appearance from Ursa Major, the world's drunkest bear. In either the movie or the comics, really.
In addition to being one of Yelena Belova's co-creators, Grayson is also well known for long runs on Catwoman and Nightwing around the turn of the millennium. Of late, she has been writing short stories for several different Marvel books, and launching a new series, Omni, for Humanoids. McKay is a relatively new comics writer, contributing to several Marvel event tie ins and penning a Spider-Verse series before landing Man Without Fear, a Daredevil miniseries, and the stunning hit comic, Black Cat, which is routinely (and unexpectedly) topping sales charts.
For more on Black Widow, the film or the comics or whatever games she shows up in, stick with Den of Geek!