News
Snake Eyes Movie Will Feature "Ridiculously Amazing Fight Scenes"
Star Henry Golding promises that the new GI Joe: Snake Eyes movie will be heavy on physical stunts and light on CGI.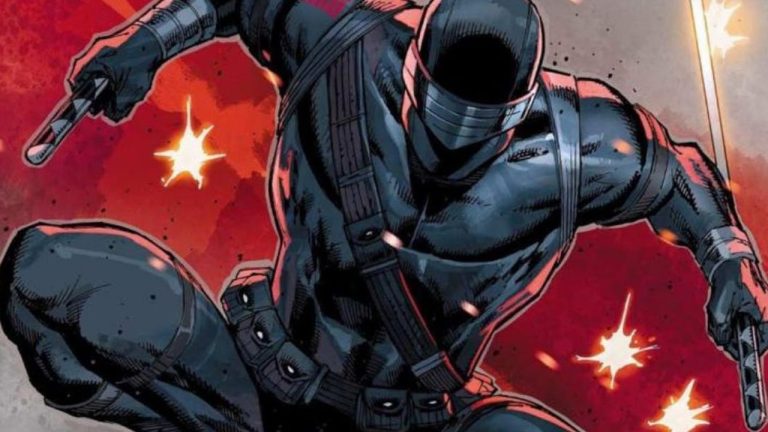 From Dry Eye in Guy Ritchie's The Gentlemen to Snake Eyes in Paramount's upcoming Snake Eyes: G.I. Joe Origins movie, Henry Golding is keeping busy. The young actor rocketed to stardom in 2018's Crazy Rich Asians, is currently on the big screen in The Gentlemen, and will take on the challenging role of one of the most beloved action heroes of a generation when he plays the title role in Snake Eyes: G.I. Joe Origins. Golding will don the black ninja gear of the most famous member of the G.I. Joe team and trade blows with other toy icons like Storm Shadow (Warrior's Andrew Koji) and Scarlett (Samara Weaving, who recently demonstrated her proficiency with a crossbow in 2019's terrific Most Dangerous Game riff, Ready or Not). Oh, and one of the most badass screen fighters of recent years will be there, with The Raid's Iko Uwais as Hard Master.
But the first two attempts at bringing G.I. Joe to the big screen were mixed bags. The 2009 movie was barely recognizable as the property, and while its 2013 sequel, G.I. Joe: Retaliation was an improvement, it still failed to provide enough of a spark to sustain a new franchise long enough to get a proper G.I. Joe 3 off the ground. To hear Golding tell it, this new Snake Eyes movie will be a drastically different, and back to basics, approach for everyone's favorite ninja soldier.
Admitting that the film "brought its own set of physical challenges," Golding has set expectations high for what kind of action we can look for in the upcoming Snake Eyes movie. "I don't know if you've ever seen the series Rurouni Kenshin, but the stunt coordinator from the films that were based on the anime worked with us for Snake Eyes," Golding says. "And for anyone who hasn't seen Rurouni Kenshin, it has the most ridiculously amazing fight scenes. So we're going to those same types of moves and fighting and it brings it all back to traditional katana fighting."
While Snake Eyes only officially kicked off production recently, the preparation for the film's intense action sequences has been underway for quite some time. "We had about a month and a half to two months of intensive training to get into this world for all of the characters we have," says Golding. "We'll have Storm Shadow, we have a character called Kenta who will be revealed. There's Akiko, we'll have Scarlett joining us, who is played by Samara Weaving. Of course Iko Uwais, who plays Hard Master, is absolutely insane." 
Golding has a special reverence for Uwais, who of course made history with a stunt and fight performance for the ages in The Raid. It's fitting that he'll be playing the head of the Arashikage Clan, and the uncle of Andrew Koji's Storm Shadow. "I was a massive The Raid fan and Merantau…He's such a cool dude," Golding says of Uwais. "He and I have this Southeast Asia connection with him being from Indonesia. But people will not be disappointed with what we are going to bring them."
But the actor is especially excited about how different this Snake Eyes movie will feel from the previous attempts to bring G.I. Joe mythology to the screen, and how it pays tribute to what made the characters of Snake Eyes and Storm Shadow such standout favorites from an already legendary brand. "It is so authentic, unlike all the other Hollywood films that you've seen, this really pays homage to Snake Eyes and his origin of how he becomes the weapon that he is. That is my biggest takeaway; you are going to be blown away by the visuals we created, visuals that are grounded in reality. This is not a big CGI movie; it is all physical stunts that we've done, and I think people will appreciate it."