News
Shakespeare in Love Producer Reveals Behind the Scenes Casting Drama
To be, or not to be? Julia Roberts was not to be the lead of Shakespeare in Love, and the film's producer has been getting candid about how she originally exited the role.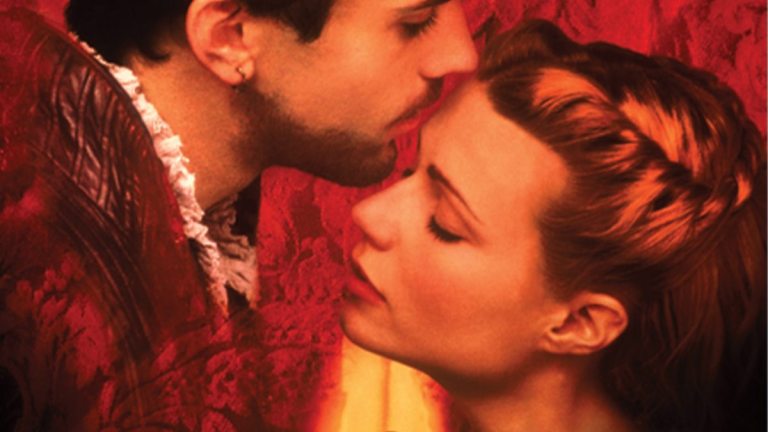 After a notably aggressive Oscars campaign by Miramax, John Madden's romantic period comedy-drama Shakespeare in Love cleaned up at the 1999 Academy Awards, winning seven awards, including Best Picture and Best Actress for its lead Gwyneth Paltrow, who sobbed her way through an instantly-iconic acceptance speech in a bespoke pink Ralph Lauren dress.
But Paltrow was only cast in the role of Shakespeare's fictional lover Viola de Lesseps after Julia Roberts exited the movie stage left, halting production for many years, and producer Ed Zwick has been revealing how that all went down in a new essay for Air Mail.
According to Zwick, it was Roberts' attachment to the project that originally secured funding for Shakespeare in Love. "The mere possibility of having the Pretty Woman wearing a corseted gown got the studio excited enough to cough up the dough," he wrote.
Unfortunately, things soon went pear-shaped after Roberts flew into London and kicked off two weeks of chemistry reads with a string of potential male co-stars. Zwick names Hugh Grant, Rupert Graves, Colin Firth, Sean Bean, and Jeremy Northam among them, along with Ralph Fiennes. The Blood Diamond director claims Roberts "found fault with all of them", invariably giving reasons that they just weren't right for the part of William Shakespeare. It turned out that the then 24-year-old rising star had been incredibly keen on Daniel Day-Lewis snagging the role, and everyone else was seemingly second best after it emerged that the actor just wasn't interested in boarding the film.
"Even as Ralph [Fiennes] did his best to elicit the famous smile, Julia barely acknowledged him," Zwick wrote. "I'm not suggesting she was deliberately sabotaging, but it was a disaster nonetheless. I tried to catch Ralph's eye to apologize as he left, but he couldn't get out of there fast enough. After he was gone, I turned to Julia, awaiting her reaction. 'He isn't funny' is all she said."
The straw that broke the camel's back ended up being a morning reading between Roberts and former Doctor Who actor Paul McGann, Zwick admits. "Julia emerged from makeup, looking radiant in full period costume. But once she began to say the words, something was wrong. There was no magic. The problem wasn't the script. Or Paul McGann. It was Julia. From the moment she began to speak, it was clear she hadn't been working on the accent."
Though Zwick tried to rescue the evolving casting disaster, it was clear that both Roberts and Zwick were coming to an impasse.
"Sensing Julia's discomfort, I tried to be encouraging, but she must have intuited my unease, and I made the tragic mistake of underestimating her insecurity," Zwick wrote. "Having only recently been catapulted to the dizzying heights atop the Hollywood food chain, she must have been terrified to fail. But I would never get to talk her off the ledge. The next morning when I called her room, I was told she had checked out."
Despite production on the film crumbling after Roberts' exit and $6 million of Universal's money going down the toilet thanks to the false start, Zwick says he doesn't bear the actress any ill will. "She was a frightened 24-year-old. I wasn't much older, trying to act the grown-up as I watched the Globe Theatre torn down. And with it my dreams of grandeur."
Zwick did eventually manage to produce Shakespeare in Love in the midst of a turbulent relationship with Miramax, and the rest is history, with the film scooping copious awards and making almost $290 million at the global box office. The disturbing way Miramax exec Harvey Weinstein went about getting those awards is another story.