News
Scream 5 Casts The Boys' Jack Quaid for Major Role
Jack Quaid, star of Amazon's The Boys, is joining the cast of Radio Silence's revival of the Scream horror film franchise.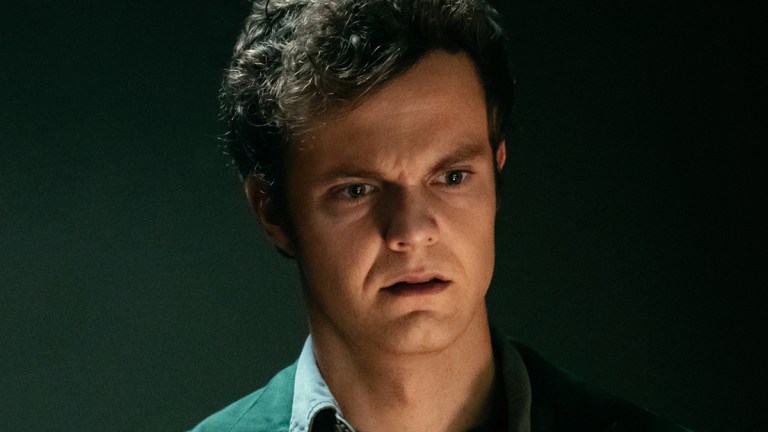 Jack Quaid is set to join the Scream film franchise revival, bringing newfound gravitas from a co-starring role on hit Amazon series The Boys, for which his mawkish everyman role proved integral in selling its irreverent ultraviolence.
Paramount and Spyglass Media's revival, otherwise known as Scream 5, has cast Quaid for an unspecified role, as reported by Variety. However, Deadline goes a bit further, describing Quaid's part as a starring role in the ensemble horror entry. Besides a breakout role as tech store nerd-turned-vengeful-vigilante Hughie Campbell on Amazon's imminently returning comic book adaptation series, The Boys, Quaid appeared in two of The Hunger Games offerings, movies like Rampage, Logan Lucky, Tragedy Girls and starred in 2016 romantic thriller Aberrant, along with a TV run on HBO's single-season 2016 series, Vinyl.
Scream 5 will see Quaid joined by confirmed returning cast members in David Arquette and Courtney Cox, who reprise their film-franchise-spanning roles as Sheriff Dewey Riley and reporter Gail Weathers, respectively, with rumors still swirling that Neve Campbell will also be back as frequently-targeted original protagonist Sidney Prescott. However, he won't be alone in the franchise newcomer department, with Melissa Barrera (Vida, In the Heights) and Jenna Ortega (You, Jane the Virgin) also set to field roles here. Indeed, Quaid—as the presumed star—will trade his onscreen battles against power-corrupted "Supes" for a psychological game of cat and mouse with a new iteration of the Scream franchise's signature Ghostface killer…unless—in a twist typical of the franchise—he actually turns out to be said killer. We'll have to wait and see on that one.
Matt Bettinelli-Olpin & Tyler Gillett, better known as members of the creative collective called Radio Silence, occupy the director chairs for Scream 5, attempting to live up to a lofty legacy set from the late horror mastermind, Wes Craven, who passed away back in 2015. The task will have Radio Silence working off a script by James Vanderbilt (The Amazing Spider-Man) and Guy Busick (Ready or Not), joined by a producer in Kevin Williamson, who wrote the franchise's groundbreaking 1996 original film, maintaining a legacy presence here.
Of course, there's quite a legacy for the filmmakers—and Quaid if he's fielding a central role here—for Scream 5 to tackle; a legacy that collectively grossed $608 million worldwide starting with Craven's directorial turn on the 1996 original and sequels in 1997's Scream 2, 2000's Scream 3 and 2011's Scream 4, not to mention the abruptly cut-short 2015-2019 MTV television series. However, Radio Silence come into the film off fresh acclaim from the 2019 horror hit, Ready or Not, possibly looking to change the horror genre game in a new kind of self-reflecting manner as Craven had originally accomplished.
Scream 5's casting of Quaid is yet another recent sign of movement for the film, arriving just a day after Paramount and Spyglass revealed its release date, one designed to arrive in what will hopefully be a post-COVID world, on January 14, 2022. Consequently, we're in for at least a year's worth of news before we even catch a glimpse at the film's trailer. For now, Quaid will next be seen on The Boys Season 2, which hits Amazon Prime Video on Friday, September 4.