News
Scarlett Johansson Confirms Marvel Return With 'Top Secret Project'
Following a lawsuit, Black Widow actress Scarlett Johannson has made peace with Marvel Studios and is set to return as a producer. But in what project?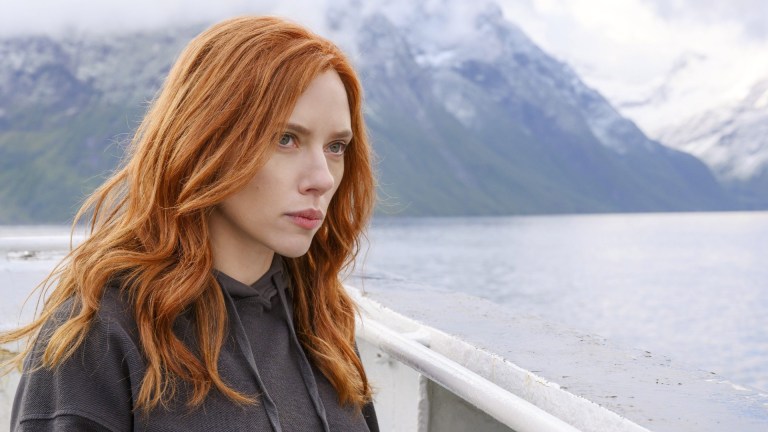 Up until now, it seemed as though Scarlett Johansson's time with Marvel and its parent company Disney was over. After all, not many relationships, professional or otherwise, survive protracted litigation. Well apparently this one has!
According to The Hollywood Reporter, Scarlett Johansson has revealed that she has already resumed her working relationship with Disney. At the red carpet for a 35th annual American Cinematheque event honoring her career, Johansson spoke with the trade about what's to come.
"I have had some of the best times of my career working for both of those studios," she said. "I feel really excited that I get to continue my work with Disney and with my Marvel family."
She also added that she was "already in the thick of it" on projects like Tower of Terror at Disney and "some other projects that we're working on."
Marvel chief executive Kevin Feige then confirmed from the stage at the event that one of those "other projects" would be "another non-Black Widow-related top-secret Marvel Studios project with her as a producer."
After starring as Natasha Romanoff a.k.a. Black Widow in six MCU films, Johansson sued Disney earlier this year for breach of contract. The dispute involved the dual release strategy of Johansson's sixth (and seemingly final) Marvel outing, Black Widow. The actress claimed that her contract with Marvel did not contain a compensation structure for a film released both in theaters and on streaming via Disney+.
Marvel and Johansson settled things out of court in September and both parties released complimentary statements about the other, with Johansson's mentioning that she looked forward to continuing her and Disney's collaboration in years to come. That was a nice sentiment and all, but surely ScarJo was just basking in the post-$40 million payday glow, right? Apparently not, as we now know! But what could Johansson possibly be working on?
Marvel already has just about every Phase 4 project announced and in production at this point, including: Thor: Love and Thunder, Black Panther: Wakanda Forever, The Marvels, Guardians of the Galaxy Vol. 3, Fantastic Four, and Blade. Given how long in advance these projects were planned, it's unlikely that Johansson has been added as a producer on any of them.
The most natural fit for Johansson as producer, of course, would be something Black Widow adjacent. Though Feige pointedly said the project wasn't "Black Widow-related" it's entirely possible he's using his Feige-ian powers of technicality speech to avoid talking about a Yelena Belova movie or TV series. As played by Florence Pugh, Yelena is the younger sister of Natasha and her heir apparent in the MCU. She's likely to appear in Disney+'s Hawkeye as Valentina Allegra de Fontaine (Julia Louis Dreyfus) has set her on a path to take down Clint Barton.
If Scarlett Johansson isn't returning to produce a Yelena standalone movie, then perhaps a team-up effort featuring the character? Anywho, we'll just leave these screengrabs of Hailee Steinfeld and Kevin Feige staring at each other after a Young Avengers question right here: