News
Internet Reacts to Scarlett Johansson's Black Widow Lawsuit
News that Scarlett Johansson is suing Disney over its decision to stream Black Widow has got Twitter pondering the ramifications of the move.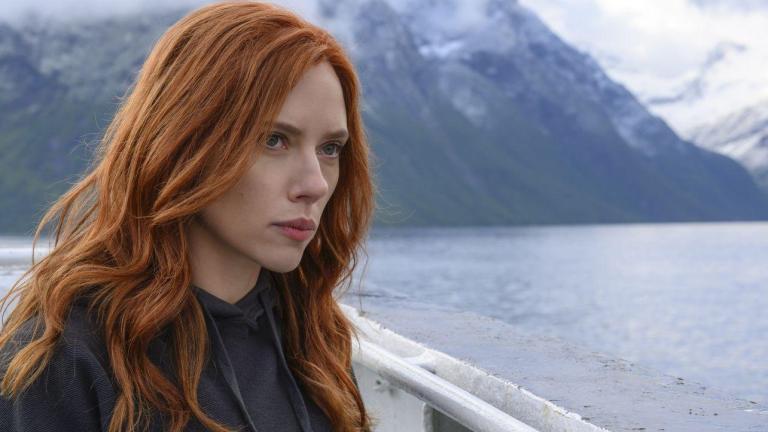 As Marvel fans prepared to round out yet another week of waiting for the Spider-Man: No Way Home trailer, a different and much less pleasant surprise awaited them instead after news broke that Black Widow star Scarlett Johansson is suing Disney over breach of contract.
Johansson has starred in eight blockbuster Marvel Cinematic Universe entries as Natasha Romanoff – a former Russian spy who has defected to fight for the US government – including her final solo film in the franchise, which saw its release delayed several times during the pandemic. The actress has a successful career outside of her various Marvel Studios projects, and revealed she was done playing the character during a press tour for Black Widow earlier this month.
Johansson's suit addresses a "guarantee" from Disney that Black Widow would get an exclusive theatrical release. Since Disney decided to release the film on its streaming service, Disney+, at the same time as it was released in theaters, the actress may have lost out on her cut of whatever its potential theatrical gross might have been, which could add up to tens of millions of dollars.
"Disney intentionally induced Marvel's breach of the agreement, without justification, in order to prevent Ms. Johansson from realizing the full benefit of her bargain with Marvel," reads part of the actress' lawsuit, the details of which soon found their way online and spread like wildfire.
The Mouse House was quick to respond, saying that Johansson has already received $20 million and that the release of Black Widow on Disney+ with Premier Access has "significantly enhanced her ability to earn additional compensation on top of the $20M she has received to date."
"There is no merit whatsoever to this filing," Disney clapped back. "The lawsuit is especially sad and distressing in its callous disregard for the horrific and prolonged global effects of the COVID-19 pandemic."
Disney using the pandemic as part of its public defense during this new legal tussle with Johansson did not wash well with her representation.
"It's no secret that Disney is releasing films like Black Widow directly onto Disney Plus to increase subscribers and thereby boost the company's stock price — and that it's hiding behind COVID-19 as a pretext to do so," Johansson's attorney, John Berlinski, said in a statement. "But ignoring the contracts of the artists responsible for the success of its films in furtherance of this short-sighted strategy violates their rights and we look forward to proving as much in court. This will surely not be the last case where Hollywood talent stands up to Disney and makes it clear that, whatever the company may pretend, it has a legal obligation to honor its contracts."
The ramifications of the lawsuit are huge, with Variety saying it could "impact the way that movie stars are compensated in the streaming era and may inspire a wave of fresh legal action by actors upset that their films are not exclusively debuting in theaters."
So far, the internet does not appear to be particularly divided over the matter.