Features
The Enduring Impact of Marvel's Black Panther
Black Panther's impact on the film industry went beyond the Marvel Cinematic Universe.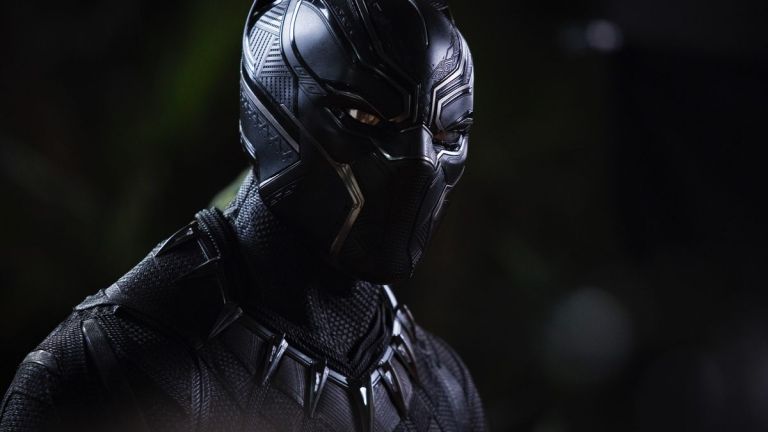 The year 2018 seems so long ago for fans of the MCU. Everyone remembers where they were when they saw Avengers: Infinity War, and how their theater reacted to Thanos snapping his fingers. But before that, another MCU film managed to become a cultural juggernaut earlier in the year: Black Panther.
The film's journey actually started in the 90s, when Wesley Snipes first attempted to get a Black Panther adaptation off the ground. The film was in the pre-development phase up until Snipes' imprisonment for tax evasion in 2010, and was ultimately unsuccessful due to its inability to find the right script or director. Eventually, a concrete plan for a Marvel Studios Black Panther project was created, and in 2014 it was announced that Ryan Coogler would serve as the director while Chadwick Boseman would star as T'Challa, the Black Panther.
T'Challa's first appearance in the MCU initially occurred in 2016 during Captain America: Civil War. His character arc saw him become angry and aggressive after his father was murdered before eventually switching from Team Iron Man to Team Captain America. This was the last time MCU fans would see the king of Wakanda until his solo film two years later, but by the time Black Panther was set for release, the hype had reached fever pitch.
Those handling marketing for the film knew how much it would appeal to black audiences worldwide, since it had a mostly black cast and took place in Africa, and a lot of smart business decisions were made along the way. Because of the film's sci-fi elements, Disney donated $1 million to the Boys and Girls Clubs of America's (BGCA) STEM (Science, Technology, Engineering, Math) program. The film's stars also attended the Congressional Black Caucus Foundation's Annual Legislative Conference in 2017, and debuted exclusive footage. But arguably the smartest decision was releasing Black Panther during Black History Month. What better way for Disney to profit off of this yearly observance than to release a film featuring mostly black actors?
To help promote the film, there was also an official soundtrack executive produced by Kendrick Lamar, featuring himself and other black artists on several rap songs. Speaking of rap, there were merchandise collaborations between Marvel and legendary rap group Wu-Tang Clan for Black Panther. The marketing of the film was so aggressive that it seemed to mirror that of Tim Burton's Batman back in 1989.
Once Black Panther finally hit theaters on February 16, 2018, it became a must-see movie through word of mouth alone. Social media was filled with pictures of fans attending screenings wearing African garb, dashikis, and the aforementioned Wu-Tang merch. Many screenings were sold out for weeks. I wasn't even able to see it until 3 weeks after it came out and when I did, I had to do so by myself because tickets were still hard to find. When I arrived for the showing of the film, the theater was still packed and buzzing with excitement. This vibe stretched across the globe, as fans in Africa were also excited to see the film. They had very emotional reactions, with many saying that it left them in tears.
Some also praised Killmonger's character arc of an African-American returning to his homeland of Africa. Killmonger was left in America by his uncle, T'Challa's father, and forced to grow up in Oakland, California surrounded by poverty, drug abuse, and violence. Meanwhile, his cousin T'Challa lived in Wakanda, a place that could be considered heaven on earth for black people. This dichotomy created tension between the two cousins as they met face to face for the first time and their ideologies clashed. Killmonger had a radical view of how to help black people worldwide using Wakanda's resources, while T'Challa wanted to keep those resources only for Wakanda. A lot of people, including myself, understood Killmonger's anger because we've felt it before, and this made him one of the MCU's best villains.
After all the hype and excitement, Black Panther was indeed worth the wait, and this was reflected at the box office. The film opened on Presidents Day weekend to a record-breaking $235 million. It is currently the 14th highest-grossing movie of all time with a box office gross of $1.334 billion, but Black Panther also had a huge impact on the film industry itself.
Its success was too much for the Oscars to ignore, and it became the first MCU film to become nominated for and win awards at the show. Even though it didn't win Best Picture, the fact that it stood next to films such as BlacKkKlansman and A Star is Born helped legitimize Marvel Studios and their films, as well as other superhero movies. But perhaps the biggest impact of the film was that it made many people rethink how they tackled diversity.
After the movie was released, people of different ethnicities began asking "Where's our Black Panther?" The most famous example of this was probably Gina Rodriguez's now-deleted tweet: "Marvel and DC are killing it in inclusion and women but where are the Latinos?! Asking for a friend…" Although Rodriguez has a very problematic history when it comes to commenting on race, it did show that even in Hollywood people were increasingly pushing to explore stories featuring racial minorities.
In the years since Black Panther's release, we've had films like Sound of Metal, Soul, Everything Everywhere All At Once, and others that feature a minority lead and mostly minority supporting actors that have become successful, both at the box office and with critics. This has even affected the MCU. Black Panther wasn't really known to most people until he appeared in the cinematic universe, so Marvel Studios was really taking a chance on him. After this proved a success, they were more than willing to take risks on other diverse films about obscure characters, like the Eternals and Shang-Chi.
Outside the MCU, several upcoming films look to embrace the idea of putting minorities into starring roles. They Cloned Tyrone, Emancipation, Blue Beetle, and Transformers: Rise of the Beasts are all set to release within the next year and each film features a cast filled with minority actors. Hollywood shouldn't just view this as a trend, as it's clear that these types of films are very successful when done correctly. It's been a long time coming, and I can see even more films like these being made in the near future.
Although Black Panther proved to be a hit with fans, critics, and studio executives, it's a shame that Chadwick Boseman passed away suddenly in 2020 and didn't get to see more of the impact that his role as T'Challa had on people and the film industry. His presence will definitely be missed in the upcoming Black Panther sequel, Black Panther: Wakanda Forever. With Namor and Atlantis being introduced, and a fan-favorite Marvel villain finally rumored to be debuting in the MCU, Wakanda Forever definitely has a chance to reach the same level of hype as Black Panther. After seeing how much of a positive impact the first film had, we should all hope it happens again.