Features
Red, White & Royal Blue Cast: Meet the Actors Behind Prime Video's Latest Romance
With a stacked cast that includes Uma Thurman and Stephen Fry, here are the Red, White & Royal Blue characters you need to know.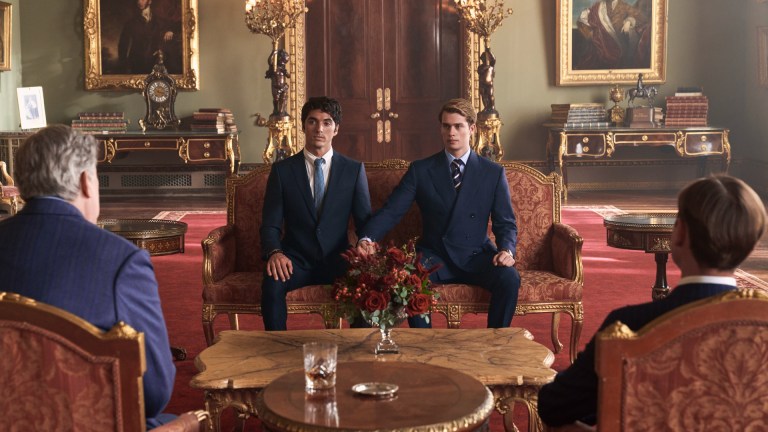 Based on the book of the same name, the Prime Video original movie Red, White & Royal Blue follows the enemies-to-lovers romance of Alex Claremont-Diaz, the son of the current U.S. president, and Prince Henry, heir to the British throne. After a physical altercation at a royal wedding causes a media firestorm, the two are forced to spend time together in public to try and convince the world that they don't actually hate each other. As they actually get to know each other, they discover that they have a lot more in common than they realized.
The cast of Red, White & Royal Blue is full of newcomers and familiar faces. Whether you've read the book or are coming into the story with fresh eyes, here are the characters you need to know and the actors that play them.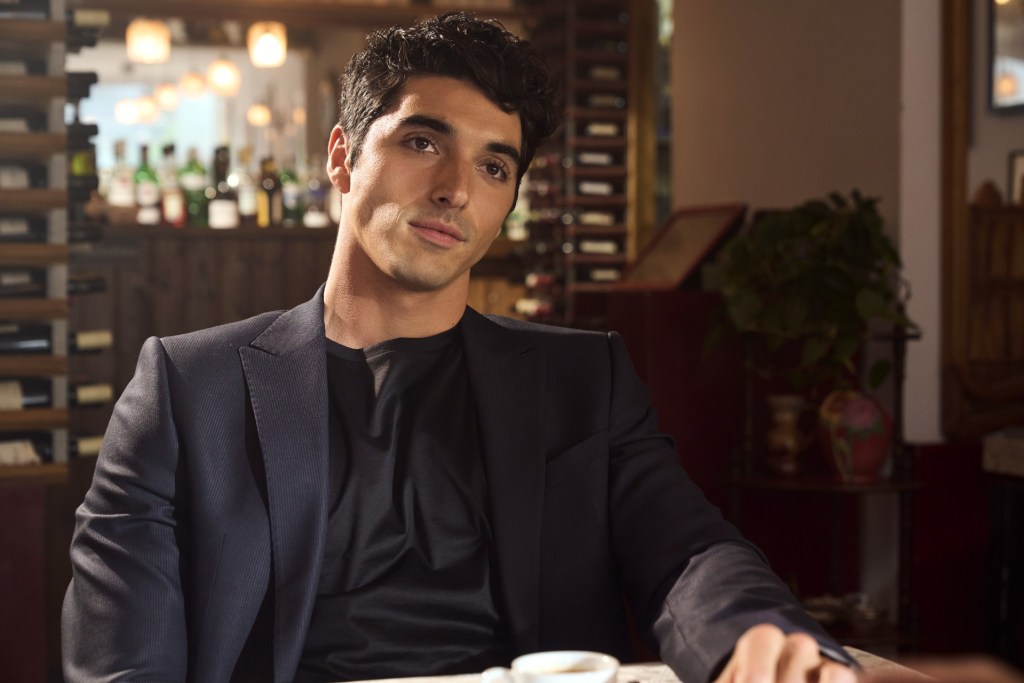 Taylor Zakhar Perez is Alex Claremont-Diaz
Alex Claremont-Diaz is the charming and driven son of President Ellen Claremont and Senator Oscar Diaz. He passionately hates Prince Henry so much so that the two get into a public altercation that threatens his status on his mom's re-election campaign. To rehabilitate their image in the public eye, the two are forced to spend time together, leading an unexpected friendship, and something even stronger, to develop. Alex is played by Taylor Zakhar Perez, an actor you may recognize as Shane from Minx and from his role as Marco Peña in The Kissing Booth movies.
Nicholas Galitzine is Prince Henry
The youngest of three siblings and fourth in line to Britain's throne, Prince Henry is a lot more reserved than his American counterpart, though he hates Alex just as passionately at first. Feeling caught between his more traditional brother Philip and his rebellious sister Beatrice, his relationship with Alex helps him discover the kind of man and monarch he wants to be. Prince Henry is played by Nicholas Galitzine, who you may recognize from Purple Hearts, Cinderella (2021), and The Craft: Legacy. He also stars in the upcoming movie Bottoms.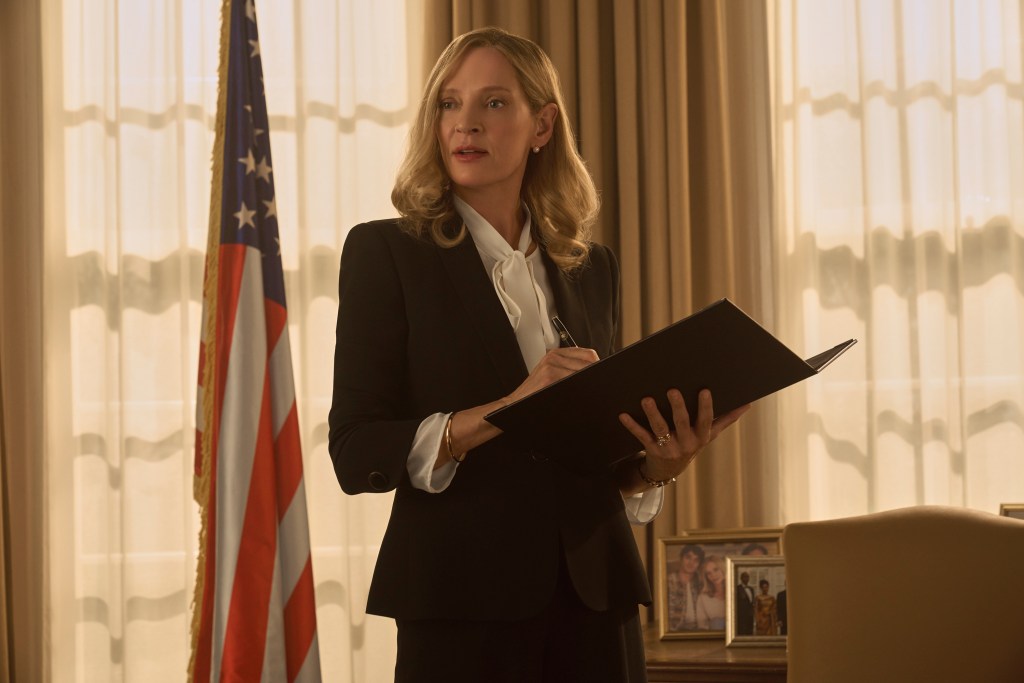 Uma Thurman is President Ellen Claremont
Uma Thurman plays President Ellen Claremont, the first female president of the United States and Alex's mother. A Democrat from Texas, President Claremont is tough, but fair in both of her roles as President and mother. After Alex's public altercation with Prince Henry threatens to overshadow her bid for reelection, she insists that he makes things right by proving to the public that he and the Prince are on friendly terms. Thurman has had a prolific career thus far, appearing in popular movies like Pulp Fiction, Kill Bill, and Batman & Robin. You can also find her in the Apple TV+ series Suspicion.
Clifton Collins Jr. is Senator Oscar Diaz
Clifton Collins Jr. plays Oscar Diaz, a U.S. Senator from California and Alex's father. In the book the movie is based on, Oscar and Ellen are divorced, but still amicable. However, it seems like in the movie, Oscar and Ellen are still together. Even though Oscar is a politician, like Ellen, he doesn't put his career above his love for his family, and still makes time to support Alex however he can. Collins Jr. has appeared in many movies and TV shows over the years, including Star Trek (2009), Westworld, Veronica Mars, and After Yang.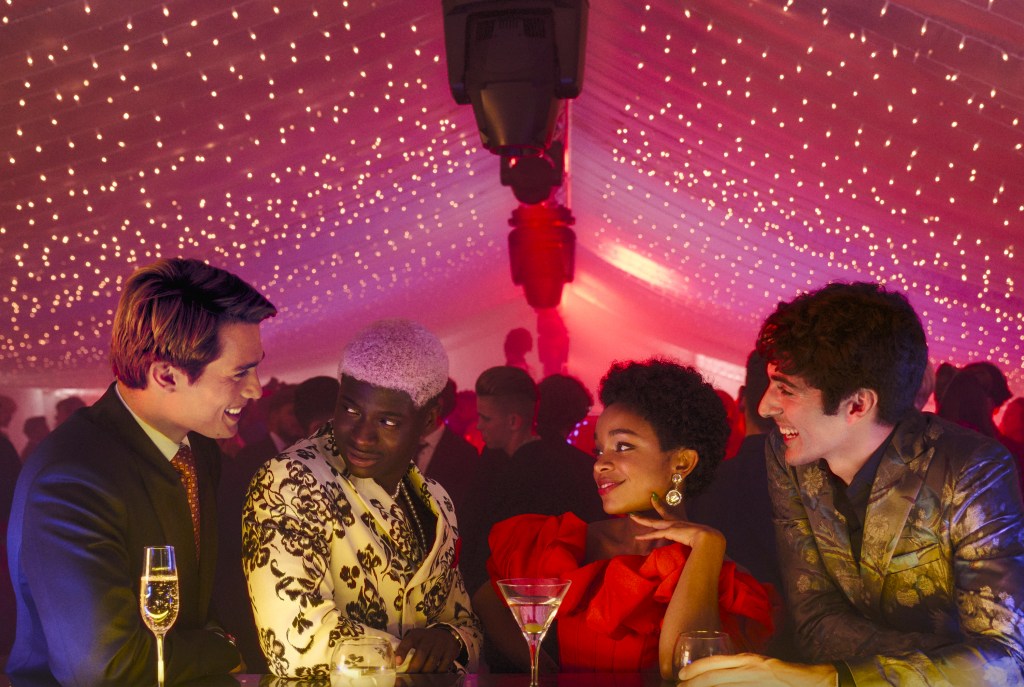 Rachel Hilson is Nora Holleran
Rachel Hilson plays Nora Holleran, Alex's best friend and most trusted confidant. Though they used to date, their feelings for each other now are strictly platonic. Attending both MIT and George Washington University, Nora is a talented statistician and an asset to President Claremont's reelection team. Before Red, White & Royal Blue, Hilson appeared in This is Us, Rise, The Good Wife, and Love,Victor.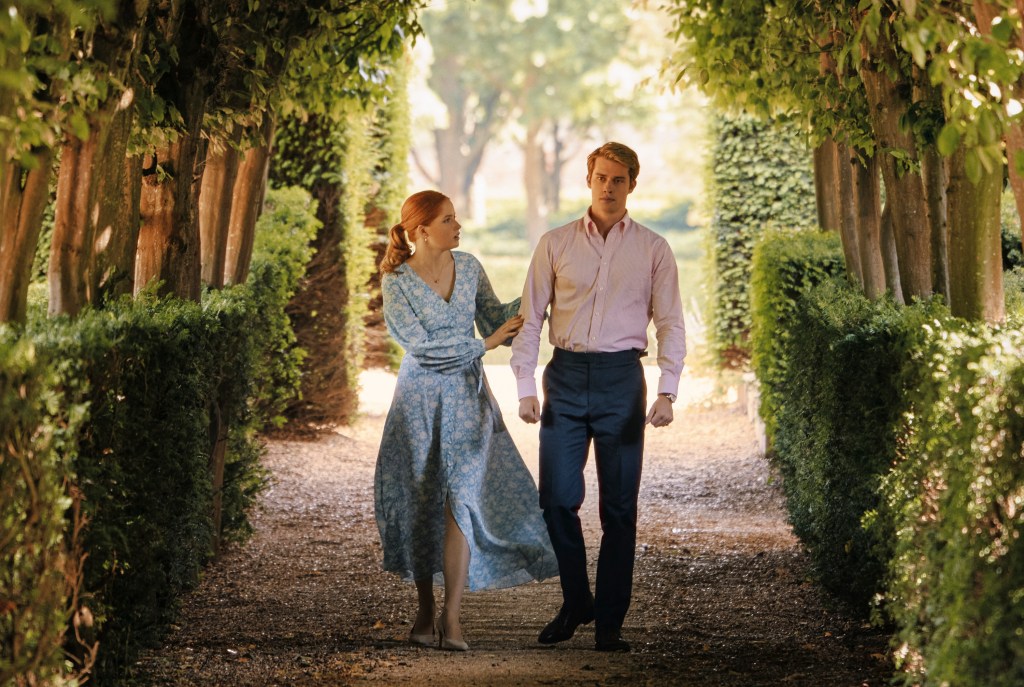 Ellie Bamber is Princess Beatrice
Ellie Bamber plays Princess Beatrice, Henry's older sister. Beatrice has struggled with drug addiction since their father's death, but still supports her younger brother as much as she can. She is often at odds with their brother Philip, who takes his role as heir to the throne a little too seriously. You might recognize Bamber from the Disney+ series Willow, Nocturnal Animals, and Pride and Prejudice and Zombies.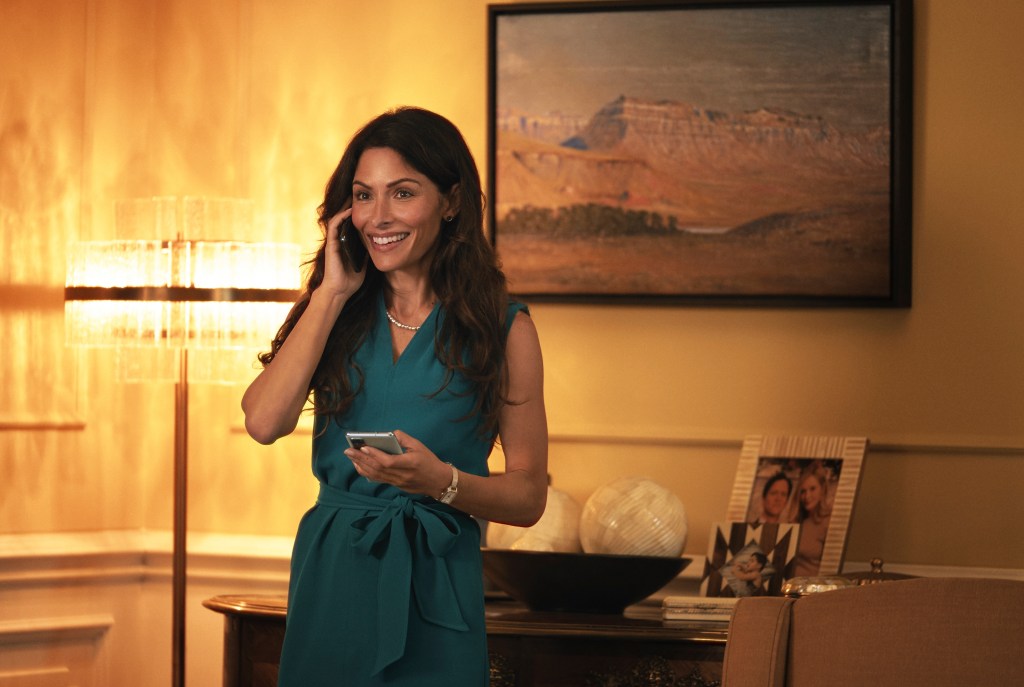 Sarah Shahi is Zahra Bankston
Sarah Shahi plays Zahra Bankston, President Claremont's Deputy Chief of Staff. Because she's worked with Ellen for many years, she is also often charged with keeping Alex and his shenanigans under control and making sure he doesn't get into too much trouble. Shahi is well-known for her roles in the TV series Fairly Legal, Person of Interest and The L Word. She has also recently starred in Black Adam and Sex/Life.
Akshay Khanna is Shaan Srivastava
Shaan Srivastava is Prince Henry's equerry, which is an official officer of the British royal household. An equerry's job is to attend to or assist members of the royal family. Shaan is played by Akshay Khanna, who you might recognize from the movie Polite Society.
Malcolm Atobrah is Percy "Pez" Okonjo
Malcolm Atobrah plays Percy "Pez" Okonjo, Henry's best friend from college and the only person aside from Beatrice who truly knows him. The two met at Eton and have been close ever since. Since graduating, Pez has become a wealthy philanthropist opting to share his wealth with worthy causes. Atobrah is a relative newcomer, but you can also find him in the movies Rye Lane and Intergalactic.
Thomas Flynn is Prince Philip
Prince Philip is Henry's eldest brother and heir to the throne. He takes his duties a little too seriously and isn't afraid to show his disdain for his siblings' shortfalls as he takes a more traditional path. Philip is played by Thomas Flynn, who has also appeared in Bridgerton and The Lazarus Project.
Stephen Fry is King James III
In another change from the book, King James III is the reigning monarch of Britain rather than Queen Mary. King James III is Henry's grandfather and represents the traditional ideals of the British Monarchy. The King is played by Stephen Fry, who you might recognize from A Bit of Fry and Laurie, V for Vendetta, Heartstopper, and Wilde.
Anees Sheth is Amy Gupta
Anees Sheth plays Amy Gupta, a former Navy SEAL who now works as a Secret Service agent for President Claremont and her family. Amy gets along well with the Claremont-Diaz family, and is frequently charged with keeping Alex safe because she can be trusted to keep his secrets. Whether confronted with a physical threat or bloodthirsty tabloids looking to exploit the smallest scandal, Amy is the one you want to protect you. Sheth has also appeared in Jessica Jones, New Amsterdam, and The Other Two.
Juan Castano is Miguel Ramos
Miguel Ramos is an opportunistic journalist from Alex's past – they had a brief fling years before the events of the movie. Though things ended between the two, Miguel still seems to have a thing for Alex. Miguel isn't in the book, however, he is an amalgamation of character traits from young politician Rafael Luna and Alex's high school best friend Liam, who aren't in the film. Miguel is played by Juan Castano, who you can also find in What/If, The OA, and Encanto.
Red, White & Royal Blue is available to stream on Prime Video now.