News
No Time to Die Gets Earlier Release Date
The 25th Bond movie is moving up its release date slightly after a lengthy coronavirus-caused delay.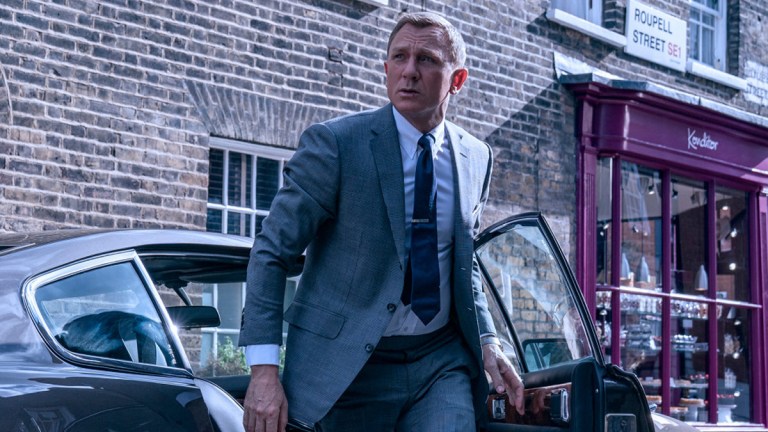 No Time to Die may be one of the earliest blockbusters to delay its release amidst coronavirus concerns, but the film—the 25th official James Bond movie—just made a move that could reverse an industry trend it helped set.
MGM has shifted the time in which James Bond will have No Time to Die in the U.S., revealing a new release date of November 20. The move represents a mere five-day shift up from the film's coronavirus-adjusted November 25 premiere, with its U.K. date of November 12 remaining firm. Indeed, as the aforementioned coronavirus concerns (hopefully) wind down, the studio is calling the crisis's bluff in setting an earlier release date—ever so slightly earlier, anyway.
The move represents the latest in numerous release date shifts for No Time to Die, which was originally scheduled for November 2019 before shifting to early 2020—first February, then April—before the industry-bellwether decision was made in March over the then-escalating pandemic to move the film's release seven whole months back to November 25. Thus, while a five-day shift upward may seem trifling, it is, contextually, a crucial trajectory change for the industry. Interestingly, the move occurs shortly after studio Warner Bros. made its own major shift by moving crossover sequel King Kong vs. Godzilla from Nov. 20 to May 21, 2021.
Besides the release date drama, No Time to Die had a rough road in pre-production, with the return of Daniel Craig initially being in doubt after some (rather hyperbolic) public comments seemed to indicate he was done with the physically-taxing Bond role. However, even after Craig opted to return, the film would lose original director Danny Boyle, who would instead go on to make Beatles-music-centric comedy Yesterday. While the film's final director, Cary Fukunaga, would be confirmed for the job shortly after Boyle's departure, production was set back again in May 2019 after Craig sustained an ankle injury.
A follow-up to 2015's Spectre, No Time to Die will see Daniel Craig back on the big screen as the suave, shaken-not-stirred martini-sipping secret agent for the fifth and purportedly final time. The film's plot—bearing some parallels to real life—will initially depict Craig's Bond living a retired life in tropical Jamaica until his old colleague, CIA Agent Felix Leiter (Jeffrey Wright), brings him back into the spy game with a mission to rescue a scientist; a mission that sets Bond on a course with new villain Safin (Rami Malek), all the twists and turns one expects from his missions and even an encounter with his replacement as MI6's Agent 007, Nomi (Lashana Lynch). The cast will also feature Ana De Armas as Paloma, along with returnees Léa Seydoux as Madeleine Swan, Christoph Waltz as Blofeld, Naomie Harris as Moneypenny, Ben Whishaw as Q and Ralph Fiennes as M.
Regardless, the Bond franchise will attempt to call the coronavirus's bluff in the proverbial game of high-stakes Texas hold 'em that is the post-COVID box office scene when No Time to Die (more delays notwithstanding,) premieres in the U.S. on November 20.