News
No Time to Die Picks up Hans Zimmer as Composer
Hans Zimmer will be rushing to finish the No Time to Die score after stepping in as a last minute replacement on the James Bond epic.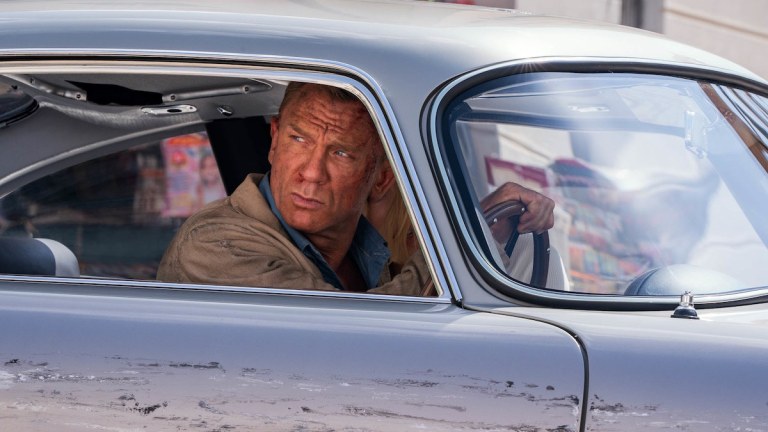 No Time to Die will be the end of an era for the Bond franchise. After 14 years, Daniel Craig is retiring from the James Bond 007 role, and is the first actor to do so on his own terms since Sean Connery bowed out for good in 1971 (from Eon Productions, anyway). Nevertheless, it'll also be a first in other regards… including for legendary composer Hans Zimmer. In surprising genre movie news, the Oscar winning composer has confirmed No Time to Die will be his first Bond movie.
The news comes out of Variety, which reports Zimmer has been tapped as a last minute replacement for composer Dan Romer, who left the project last month due to "creative differences." The trade further speculates that Zimmer's crunch time will be so tight on the film that he'll need help to finish the score. Indeed, Zimmer taking on the job to write music for a film that opens in only three months is fairly astonishing when he is already attached to three other 2020 blockbusters: Wonder Woman 1984, Top Gun: Maverick, and Dune. In fact, it's that hectic production schedule that led Zimmer to shockingly turn down collaborating with longtime friend and colleague Christopher Nolan on Tenet.
So his stepping into another major blockbuster with only a few months is a bit of a shock, making it likely he will enlist help, as he had on Blade Runner 2049 with Benjamin Wallfisch and on Batman v Superman: Dawn of Justice with Junkie XL.
The loss of Romer is also unfortunate for those who enjoyed his previous eccentric collaborations with writer-director Cary Joji Fukunaga. The pair first worked together on Beasts of No Nation, but it was on the underrated Maniac that Romer's score was a true standout. Melodic and mischievous, that music made us very curious to see what he'd do with the Bond theme. Fukunaga brought Romer onto Bond 25, but it appears creative differences ended the collaboration, at least on this project.
With that said, Zimmer has offered character-defining musical compositions to Batman, Superman, and Wonder Woman, and he's also allowed Bond inspired imagery to inspire one of his own career-defining scores in Inception. So, assuming he has the time to give it his full attention, we'd be very curious to see what he does with No Time to Die.
The pic dons its tuxedo in a theater near you on April 10.
David Crow is the Film Section Editor at Den of Geek. He's also a member of the Online Film Critics Society. Read more of his work here. You can follow him on Twitter @DCrowsNest.