News
New Report Slams Marvel Studios for Low Comic Creator Royalties
Marvel has a long history of short-changing the people who make their beloved characters, and a new report reveals exactly how the company keeps movie profits away from creators.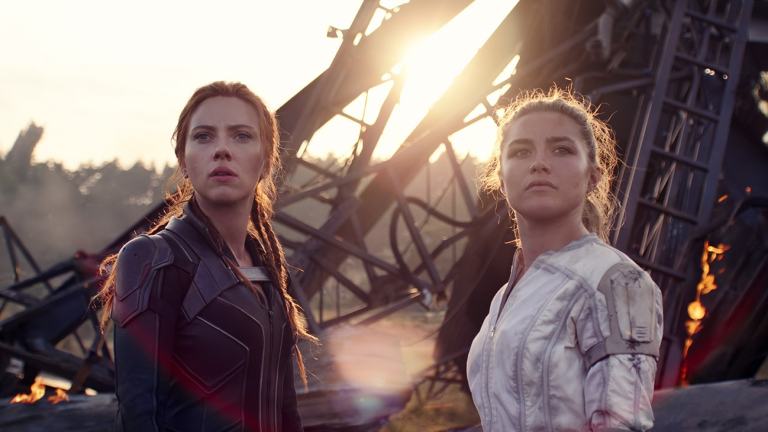 "I made macaroni." That line, from Hawkeye episode 5 "Ronin," launched one of the most exciting developments in the MCU's phase four: the friendship between Kate Bishop and Yelena Belova. Played with irreverent pluck by Florence Pugh, Belova was not only the breakout character in Black Widow, but also a key part of Marvel's future plans, joining Contessa Valentina Allegra de la Fontaine's team of misfits. If early reaction to Yelena is any indication, then the Marvel Cinematic Universe can continue its popularity, even as it loses original heroes like Tony Stark and Steve Rogers.
Like every other part of the MCU, Yelena Belova has her roots in the comics. First introduced in 1999's Inhumans #5, Yelena was created by writer Devon Grayson and artist J.G. Jones as an antagonist and eventual ally to Black Widow Natasha Romanov. Given the important role that Belova played in Black Widow and Hawkeye, and one that she is also poised to play in phase five, one would think that her creators would be fairly compensated.
However, a new report from The Hollywood Reporter reveals a different story. The article outlines what creators call "Marvel Math," the logic by which Marvel Entertainment justifies paying creators far less than the fairly paltry sums they were initially promised. Grayson and Jones both signed a Special Character Agreement for their work at Marvel, which indicates that while the company owned any characters created for Marvel books, Grayson and Jones would receive royalties. In addition to amounts for video games and action figures, the contract specified $1,000 for each TV episode appearance of 30 minutes or less, $2,000 for each TV episode appearance over 30 minutes, and $25,000 for an appearance in a theatrical movie.
By that accounting, Grayson and Jones should have received $25,000 for Black Widow and $5,000 for Yelena's three appearances in Hawkeye. But that wasn't the case. "It's like the Publishers Clearing House Sweepstakes," Grayson told THR. "You could win $1 million, but you won't." Instead, Grayson and Jones received only $5,000. According to the report, Marvel's reading of the contract states that "if a film features more than one character covered by a Special Character Agreement, the company will share the pot of money among all creators with skin in the game." Thus, Grayson must split that $25,000 in payments with not only Jones but also with Red Guardian creators Roy Thomas and John Buscema, and Iron Maiden creators Ralph Macchio and George Perez.
This is hardly the first time Marvel has been accused of short-changing its artists. Recently, visual effects artists have taken to social media to reveal the low pay and unreasonable demands placed upon those who make the characters come to life. Creators such as Ed Brubaker, who transformed forgotten Captain America sidekick Bucky into the immensely popular Winter Soldier, have expressed disappointment at the lack of financial compensation. Even long before the MCU was anything more than Stan Lee's boisterous talk, Marvel famously mistreated artists Jack Kirby and Steve Ditko, the creative forces behind the Fantastic Four, Black Panther, Spider-Man, and most of Marvel's bedrock characters. These continuing grievances become even more egregious as the Marvel Universe grows more popular — and more profitable — than ever before.