News
Marvel VFX Artists Air Their Grievances About "Boring" and "Badly Managed" MCU
A series of viral tweets and reports are revealing the ugly side of Marvel's business practices.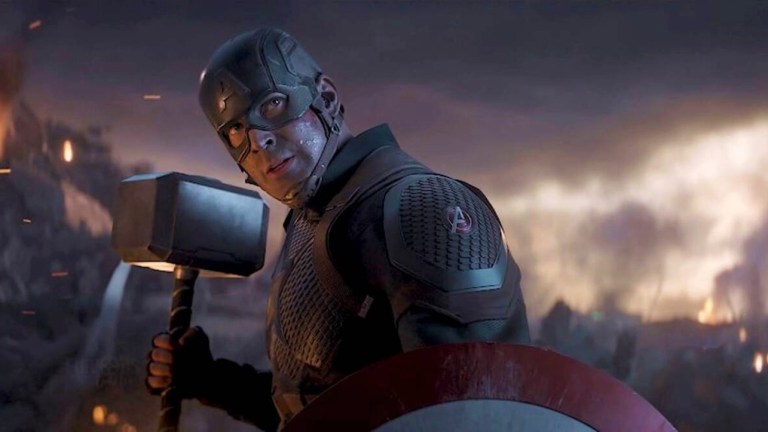 For all the dominance it enjoys in the cultural consciousness, there's one frequent criticism that the Marvel Cinematic Universe cannot seem to overcome: these movies tend to be pretty ugly.
Sure, there are outliers, such as Guardians of the Galaxy Vol. 2 or Thor: Ragnarok, but too often, fans find themselves loving the movies despite their washed-out color palettes and unconvincing CGI. Even when directly copying an image from the comics that inspired it, such as Bruce Banner falling into the Sanctum Santorum in Avengers: Infinity War, the movies fail to capture the power conjured by the original artists.
Turns out, fans aren't the only people irritated by Marvel's visual effects. The MCU also aggravates visual effects artists, many of whom took to social media to share their frustrations.
A Reddit thread entitled "Marvel remorse!" begins with user u/Ok-Championship2201 expressing regret over turning down a position with VFX house Digital Domain, as they'll now never get a chance to work on a Marvel project. In response, user RANDVR wondered "why someone would want to work on soul crushingly boring, badly managed, and stressful Marvel projects." Currently working on their third consecutive Marvel project, RANDVR revealed that the project causes nothing but stress and they want to find a new position.
"I don't give a shit if the Marvel fanboys eat it up and make Marvel billions (we don't see any of that anyway)," RANDVR wrote. "All you get from Marvel movies is stress and nothing else."
When an article from The Gamer about Reddit posts dropped, Dhruv Govil tweeted, "Working on #Marvel shows is what pushed me to leave the VFX industry." Govil calls Marvel "a horrible client" and recounts the many breakdowns he's seen from overworked colleagues. Govil contends that Marvel's behavior is not new and that it has treated its VFX artists this way since the beginning.
These revelations come on the heels of Thor: Love and Thunder releasing to mixed reviews, stemming in part from the poor CGI. Viral tweets have posted screenshots from the movie next to those from films such as the Indian action hit RRR. The latter movie features much more striking visuals, despite a $72 million budget, far less than the $250 million allocated for Love and Thunder.
Adding insult to injury is a video interview from Vanity Fair that shows Love and Thunder director Taika Waititi and star Tessa Thompson mocking the movie's effects. While the video is certainly an example of the New Zealand filmmaker's signature irreverent humor, the revelations about Marvel's mistreatment of the workers who put their labor toward blockbuster projects without receiving fair compensation or recognition provide a different perspective.
This is hardly the first time VFX artists have complained about working conditions at Marvel. Nor is it the first time Marvel as a company has mistreated its artists. With MCU chief Kevin Feige changing his approach to Marvel productions, we'll hopefully see some changes – if not to the quality of the effects, at least to the treatment of those who make the movies.