News
The New Mutants Director Josh Boone on a Possible Streaming Release
While The New Mutants is still scheduled to hit theaters in August, director Josh Boone is not against a streaming release if necessary.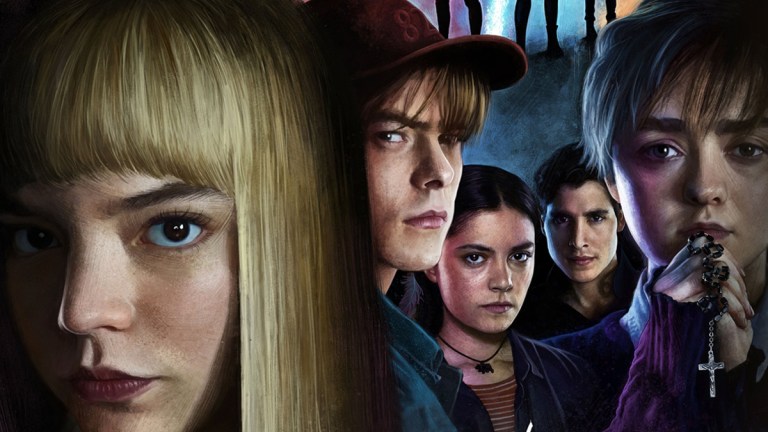 Marvel movie The New Mutants has become one of the most intriguing COVID-era film industry stories. After all, when has the industry dealt with a spinoff from a concluded franchise that, upon completion, spent over two years battered by delays, only to see its hard-won final release date land in the middle of a freaking pandemic? Thus, there's a vocal contingent of moviegoers calling for the film to nix its theatrical aspirations and go straight to streaming or VOD; a notion to which the film's director, Josh Boone, seems amenable.
In an interview with ComicBook.com from the rounds of the recent Comic-Con@Home virtual event, Boone addresses the uncertainty and increasingly perilous circumstances surrounding the impending plan to release the originally-Fox-produced, now-Disney-owned The New Mutants at theaters on August 28. Yet, while he prefers a theatrical experience for his audience, he would, if necessary, embrace a move to a streaming release—presumably on its parent company's premium streaming platform, Disney+. As Boone explains:
"Well, I mean, I don't really get scared about stuff like that. I just want as many people to see it as possible and for everybody who wants to see it to be able to see it." He adds, "So, obviously if we can do it theaters, that's always my first choice. But like [if] Disney came to me and said they were gonna stream it, I'd be like 'awesome.' Then everybody can watch it. It'd be great."
Interestingly, there was a widespread expectation that the film's Comic-Con virtual panel this past Thursday was going to serve as a platform for a formal announcement about a new direct to streaming and/or VOD strategy. Yet, no such announcement would come from said panel, and the August date remains firmly in place, even as coronavirus cases are surging nationwide, with major cities returning to some of the lockdown measures implemented from the pandemic's April/May cautionary height. Perhaps most pertinently, there are no substantive signs—now exactly one month from the film's planned release date—that theaters will widely reopen anytime soon.
Indeed, The New Mutants' still-in-place August release date left one to wonder if there is some other motivation by Disney to keep an increasingly unfeasible release strategy in place. Well, it turns out that there is an explanation, and it has nothing to do with blind greed or quixotic aspirations for a quick theater industry miracle. In another interview, this time with Collider, Boone candidly reveals that the 20th Century Fox-produced film—in keeping with a somewhat standard industry practice—is apparently bound by contract to see a release before it can hit streaming or VOD. As he explains to the outlet:
"With most movies, you sign contracts that guarantee a theatrical release, so it needs to open to ever go digital in the first place. We just, too, would like to see people to see it in the theater. But it needs to obviously be at the right time when it's safe to go back."
Besides the obvious dangers to risk-taking theater patrons, there is also the (very likely) practical possibility that the amount of theaters that will actually be open by August 28—at least in the States—will be few and far between, and those that would be open would likely operate at limited social-distancing capacity. Thus, any conceivable scenario sets up the long-heralded film for a humiliating box office experience. It's a shame, too, since the film does seem to be a bold, unique retro-horror-movie-style take on the Marvel mutant mythos of Fox's X-Men movies, which—sans the signature presence of Hugh Jackman's Wolverine—came to its intended crescendo with last year's X-Men: Dark Phoenix. Moreover, it bears an enviable cast of young talent, most prominently with surging star Anya Taylor-Joy, joined by Game of Thrones' Maisie Williams, Stranger Things' Charlie Heaton, along with Blu Hunt, Henry Zaga and a mentor character played by Alice Braga.
Regardless, we now have just one month left to see if The New Mutants ultimately makes its planned theatrical release on August 28, or if it will pull out of this proverbial game of chicken and head to streaming (on Disney+,) or VOD.