News
Disney Removes 'Fox' From 20th Century Fox Logo
The times are a-changing with Disney removing 'Fox' from 20th Century Fox and Fox Searchlight this year.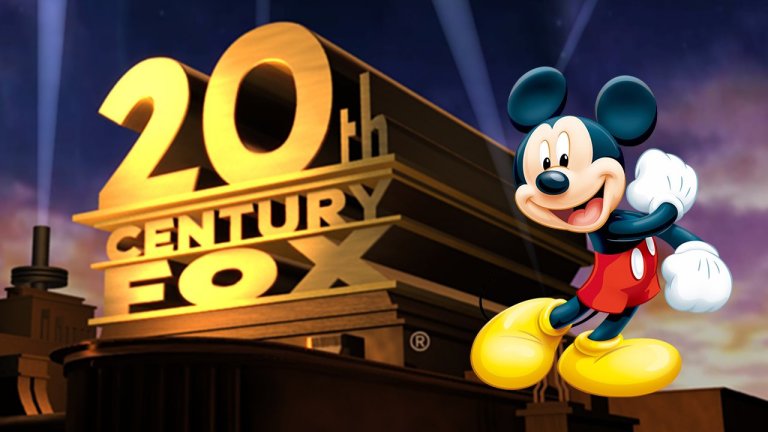 When news of the Walt Disney Company acquiring 20th Century Fox first went public, many joked "the mouse is going to eat the Fox." Well, it appears the meal is over since there is no Fox left to be seen.
Less than a year after Disney finalized its acquisition of 20th Century Fox and its related media production assets, Disney has announced that it is removing the word 'Fox' from the 20th Century Fox and Fox Searchlight logos and brands. Going forward, what was once called Fox films will now be known as either 20th Century Pictures movies or Searchlight Pictures movies.
The change will go into effect immediately in 2020, beginning with next month's Call of the Wild for the bigger former parent studio. The credits and title cards for that Harrison Ford-starring movie will simply say "20th Century Pictures," just as the next release greenlit by Fox Searchlight, Downhill, will be credited as "Searchlight Pictures" production. According to Variety, the writing was on the wall within the industry, as Fox Searchlight staffers had already transitioned to changing their emails from a "fox.com" address to a "searchlightpictures.com" one. Discussions are also currently ongoing as to whether 20th Century Fox Television and Fox 21 Television Studios will also make the change. However, given that the much more historically significant movie studio had its name changed, we suspect is only a matter of time.
In terms of corporate branding and legal purposes, this is a coldly logical move by Disney. While Disney acquired 20th Century Fox—the company that began the Fox brand—it does not own the Fox broadcasting network, Fox News, or several other cable networks with the Fox name. Rather those are still under the ownership of Rupert Murdoch's Fox Corp. This creates a distinction that separates Disney from any association with, say, the dubious Fox News brand… it also dooms the Fox name strictly to that legacy.
This is still a shame since 20th Century Fox was founded as a movie studio in 1935, complete with that title and the soon-to-be iconic art deco imagery and fanfare. For 85 years, that logo has appeared before movies as diverse as Star Wars, The Sound of Music, Planet of the Apes, Titanic, X-Men, All About Eve, Alien, Die Hard, and The Grapes of Wrath. Fox Searchlight in its 25-year history has also cut an impressive legacy that includes recent major Oscar winners like The Favourite, The Shape of Water, Birdman, The Grand Budapest Hotel, and Black Swan.
Be that as it may, this is just one more sign that the times really have changed and Fox's autonomy has reduced to the point where it can no longer claim its own history. That said the fanfare will remain in front of new releases, just minus "Fox" and a little bit more of that legacy.
David Crow is the Film Section Editor at Den of Geek. He's also a member of the Online Film Critics Society. Read more of his work here. You can follow him on Twitter @DCrowsNest.