Reviews
Natalie Wood: What Remains Behind Review
A new Natalie Wood documentary offers a brief examination of a life lived on the screen—and a defense for how it ended.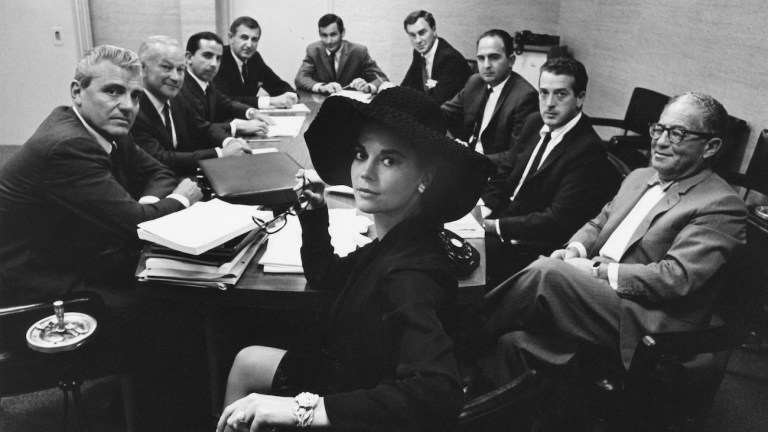 Natasha Gregson Wagner says a poignant thing about her movie star mother, and her all-too tragic death, at the beginning of Laurent Bouzereau's Natalie Wood: What Remains Behind. "Since then there's been so much speculation on how she died that it's overshadowed her life's work and who she was as a person." It's a brief but sudden flash into the perspective of living with a lifelong media whirlwind of speculation and insinuation. It also is clearly Gregson Wagner's pained personal truth.
Yet what's both interesting and ultimately frustrating about Bouzereau's new documentary, which just premiered on HBO, is that it seems to immediately concede this point by framing its narrative as being more concerned with how she died—and how that death has been manipulated by the press—than with how she lived. And as someone who grew up on Natalie Wood's movies and total legacy, intact and divorced from what happened long ago during her fateful drowning off the coast of Catalina Island, I find that a bit of a missed opportunity.
As Natalie Wood establishes in the interludes about Wood's life, she genuinely was a one of a kind screen presence from the Golden Age of Hollywood. Literally growing up on celluloid, alongside the changing culture that was captivated by her, Wood made waves in Hollywood when the whole industry was coming of a new type of age.
Wood arrived in Los Angeles at a period when one of her first scene partners could be Orson Welles, and one of her next was Edmund Gwenn, aka Santa Claus in Miracle on 34th Street (1947). Literally getting into arrests and mischief as a teenager while filming with James Dean in Rebel Without a Cause (1955)—and rebelling with her much, much older director on that film—she went on to grow into one of the 1960s' most popular stars, graduating from glamorous musicals at the beginning of the decade like West Side Story (1961) to counterculture touchstones at its end, such as Bob & Carol & Ted & Alice (1969).
These elements are all touched on in the new 100-minute doc, but with the type of glossy sheen and implied ellipses most fans might hope we've moved on from in the historical documentation of Old Hollywood. Recalling a life lived on the edge and the brightest spotlight in the most sanitized and generalized terms, these career achievements are recited but ultimately unexplored.
Thus the most rewarding aspect of Natalie Wood turns out to be how it more honestly examines a specific kind of Hollywood domesticity. For in her brief but full life, Wood experienced three marriages, two of which were to the same man, actor Robert Wagner.
With Natasha, who is Natalie's daughter with second husband Richard Gregson, acting as producer on the documentary and its most compelling storyteller, we get a strong insight in growing up with a glamorous mother, particularly as Natalie tried to provide an unglamorous upbringing. Similarly, Natasha and her sister Courtney Brooke Wagner, who was born during Natalie's second marriage to Robert, provide context of enjoying a childhood where celebrities would come by for cocktail parties and boating adventures, and the young girls needed to distinguish between Daddy Gregson and Daddy Wagner.
Theirs are the interviews, more than Robert Redford's or Mia Farrow's, that give color to Natalie's life, and what its loss meant. But in the end, the movie is so engrossed with that loss that it becomes a familial defense of Robert Wagner, and a clan who see themselves besieged.
It is understandable why both Natasha and Courtney feel particularly protective of their father given the cottage industry of tabloid speculation that's generated annually about the night Natalie died. The events, which have been well worn over the decades since her drowning in November 1981, are meticulously repeated in the documentary, including how the coroner ruled the death as an accidental drowning, and the urgency with which Robert, and for that matter Christopher Walken, who was present on the boat that Natalie fell off, reacted.
The adult children only hint at the years of trauma and grief they needed to overcome after losing their mother at so young an age, and they methodically dismantle myths and legends about "dark water" curses predicted by fortune tellers, as well as the insinuations made by others about their father. Natalie's younger sister, actor Lana Wood, is only even mentioned in a passing dismissal, and with the implication that she herself is seeking to profit or gain attention by speculating about her sister's death.
It all paints a very sad portrait for the family, and for what Natalie left behind. And yet, as the documentary suggests, Natalie lived a brief life but incredibly full life. For a film so clearly made with love and melancholy, I wish What Remains Behind could've embraced that abundance fully.