News
Mondo Debuts New Artwork for SDCC's Comic-Con@Home
Exclusive: Mondo reveals artwork for Comic-Con@Home, including the vinyl soundtrack for Philip Glass and Paul Leonard-Morgan's Tales from the Loop score, and posters for Spider-Man: Into the Spider-Verse and Peanuts.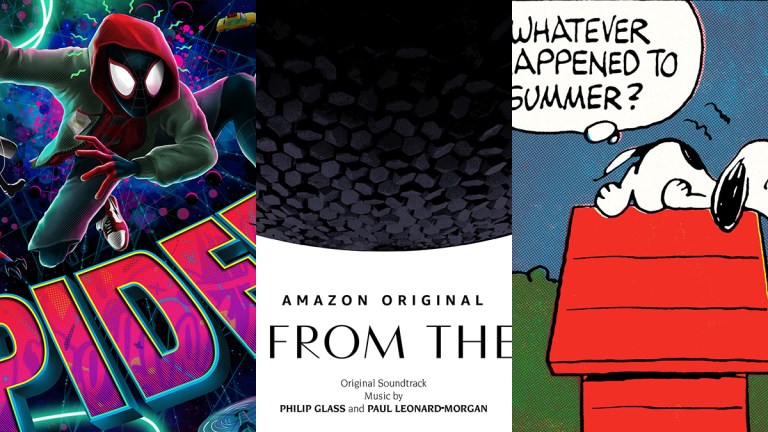 San Diego Comic-Con may be cancelled in its most ideal sense this year, but for the nerdy faithful who still want to bask in the community created by panels, cosplay, and swag, the dream lives on. And it's just gone virtual with SDCC's Comic-Con@Home event later this week. In keeping with that ethos, Mondo, the indie tastemaking artwork company, has partnered with SDCC for the exclusive products below.
Beginning tomorrow and Thursday, fans for characters as varied as Miles Morales' Spider-Man, Charles Schulz's Peanuts Gang, and the poor, doomed folks trapped in "the Loop" on Amazon's Tales from the Loop, will get the chance to pick up the following: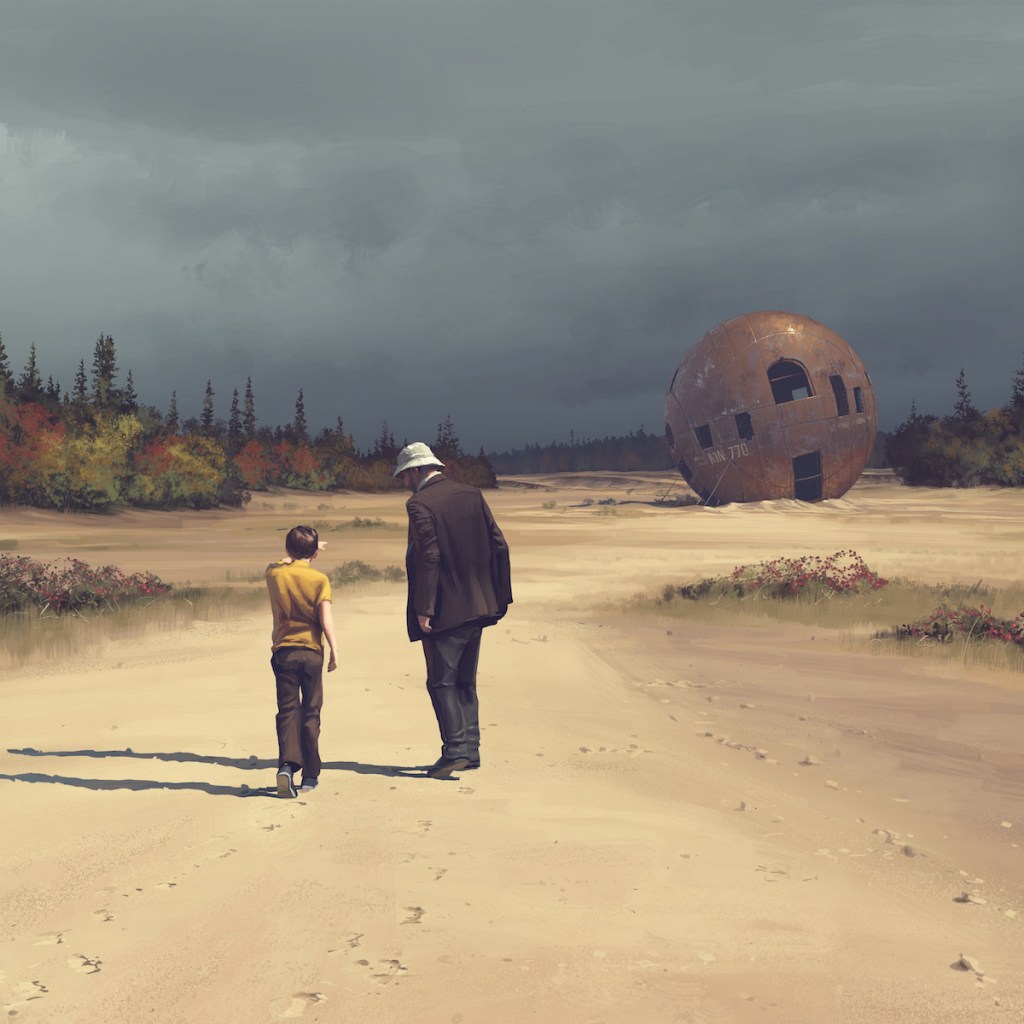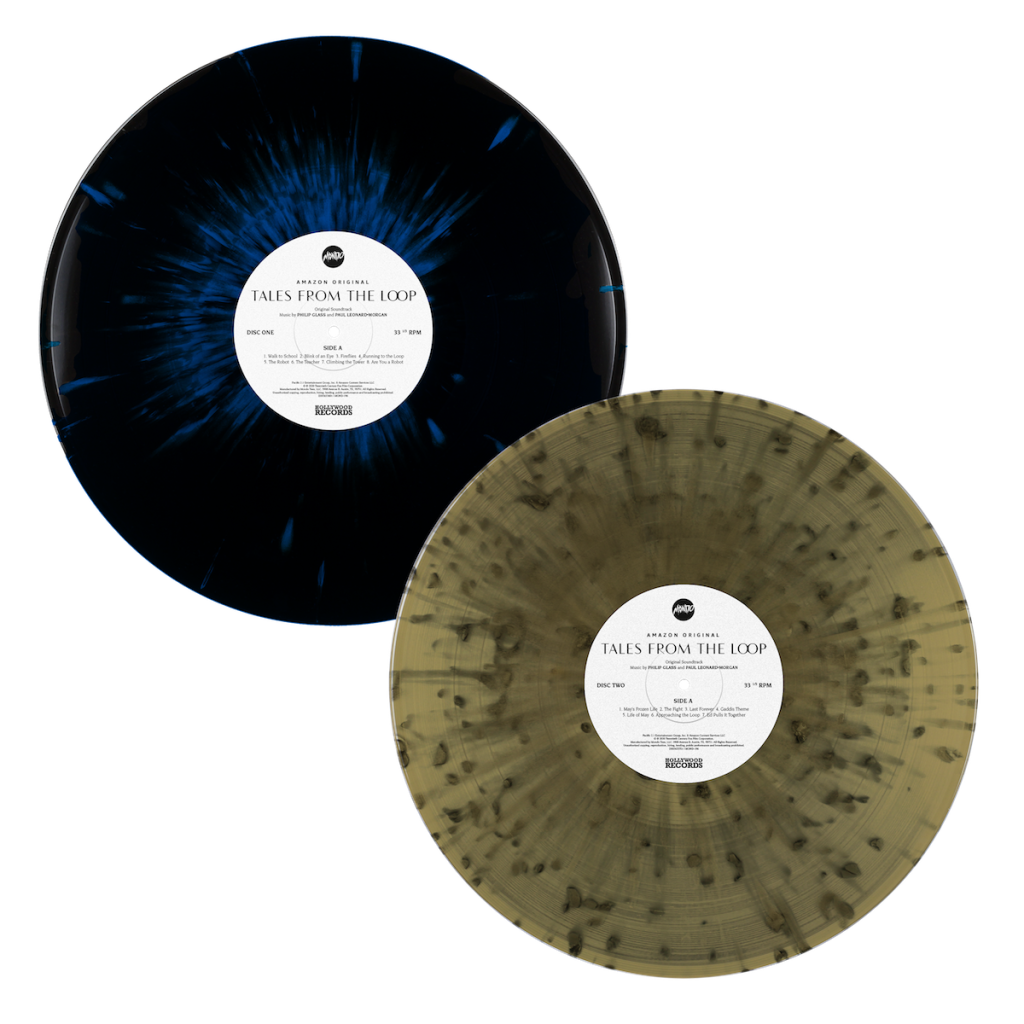 Tales from the Loop Original Soundtrack 2XLP
The above soundtrack immortalizes in vinyl, and with Simon Stålenhag artwork, the hypnotic Tales from the Loop score by Philip Glass and Paul Leonard-Morgan. The soundtrack is made in partnership with Hollywood Records and features the mesmerizing, otherworldy music from the Amazon Original series.
"The central piano melody of the main theme weaves itself throughout the entire fabric of the music, forgoing the usual sci-fi trope of electronic synthesizers," Mondo said in a statement. "TALES is rooted in piano, cello, violin, and awash with complex orchestration. Melancholic and haunting one moment, dramatic and crashing the next. It's a towering achievement, and the interplay between the two composers is nothing short of stunning, which seamlessly takes the listener on a beautiful and emotional journey."
At a price tag of $35, the Tales from the Loop soundtrack will be made available first on Wednesday, July 22.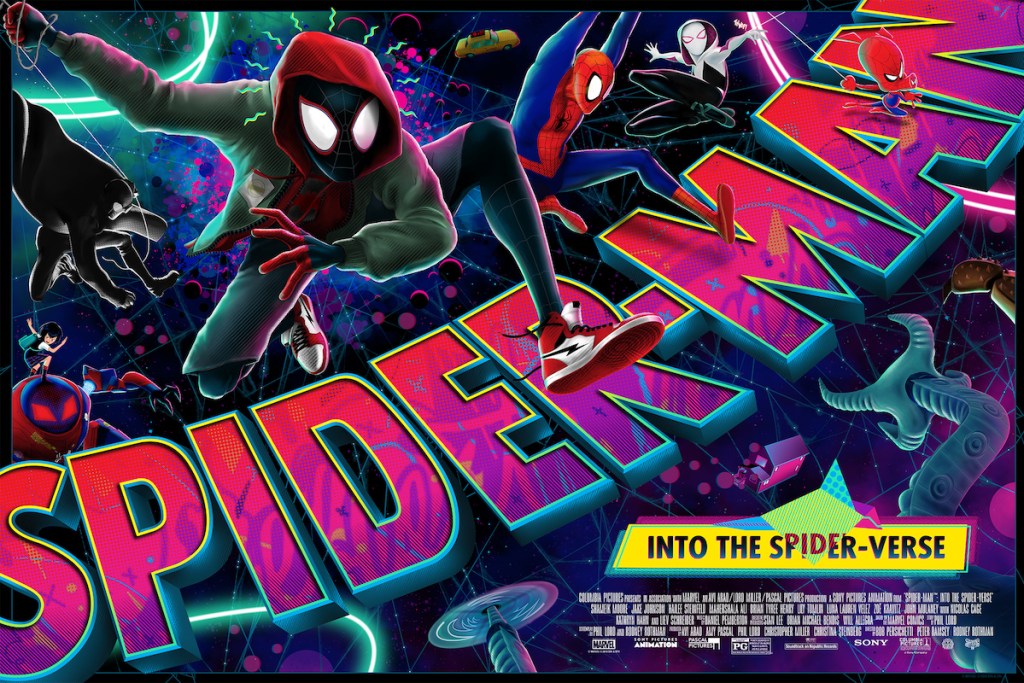 Spider-Man: Into the Spider-Verse Poster
This artwork designed by Mike Saputo is a 36-inch by 24-inch screenprinted poster that comes in a limited edition of 275 copies. It captures in still-life the dizzying energy of Sony Pictures' animated Spider-Man movie, which introduced the world to Miles Morales (voiced here by Shameik Moore). It also remains, for many on our staff, the best Spider-Man movie ever made.
This poster becomes available on Thursday, July 23 at $60 per print.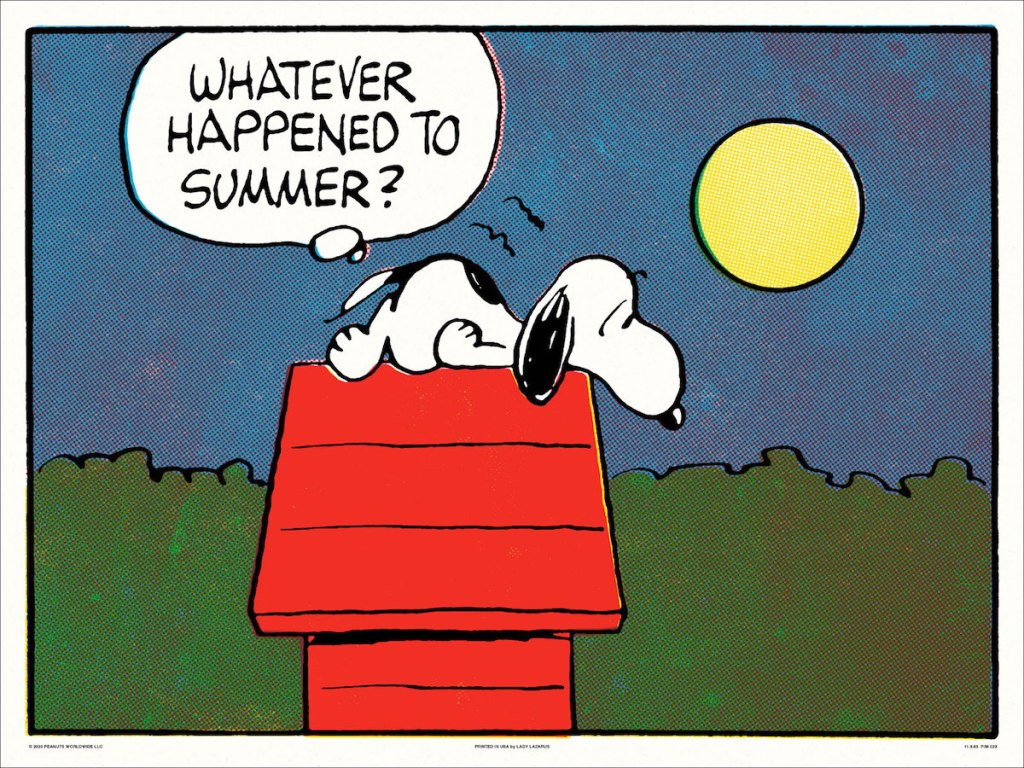 Peanuts and "Summer"
Me too, Snoopy. Me too. In this remarkably prescient piece of art by Chuck Schulz, Snoopy contemplates the existential angst of our time. The screenprinted poster was reproduced by Jon Smith and printed by Lady Lazarus, and runs at 24 inches by 18 inches. It comes in an edition of 125.
You can pick up Snoopy's existential funk for $45, beginning on Thursday, July 23.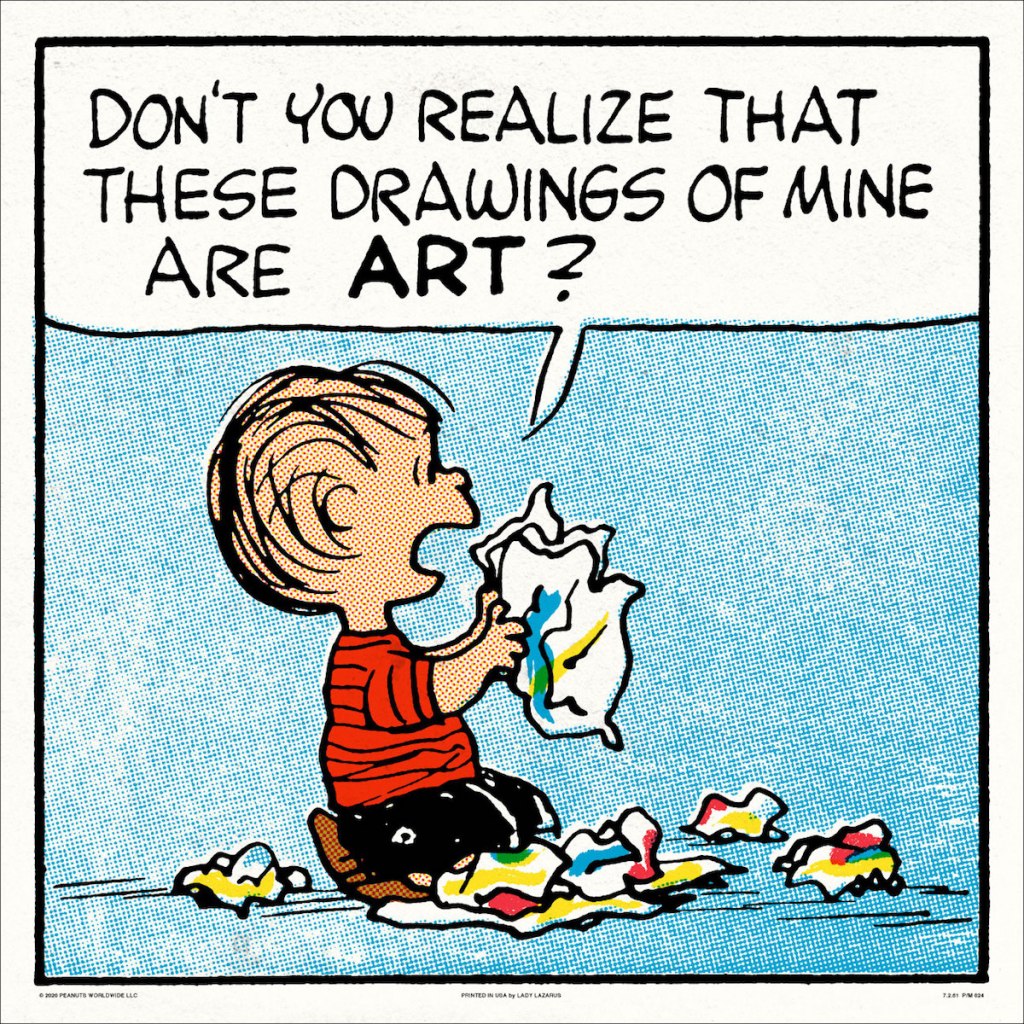 Peanuts and "Art"
Jon Smith Lady Lazarus also printed from Chuck Schulz's seminal Peanuts comics for this profound statement—one made by every doodler in history. "Art" also comes in an edition of 125 and runs at 18 inches by at 18 inches.
For $35, you too can bask in the brilliance of your art, starting on Thursday, July 23.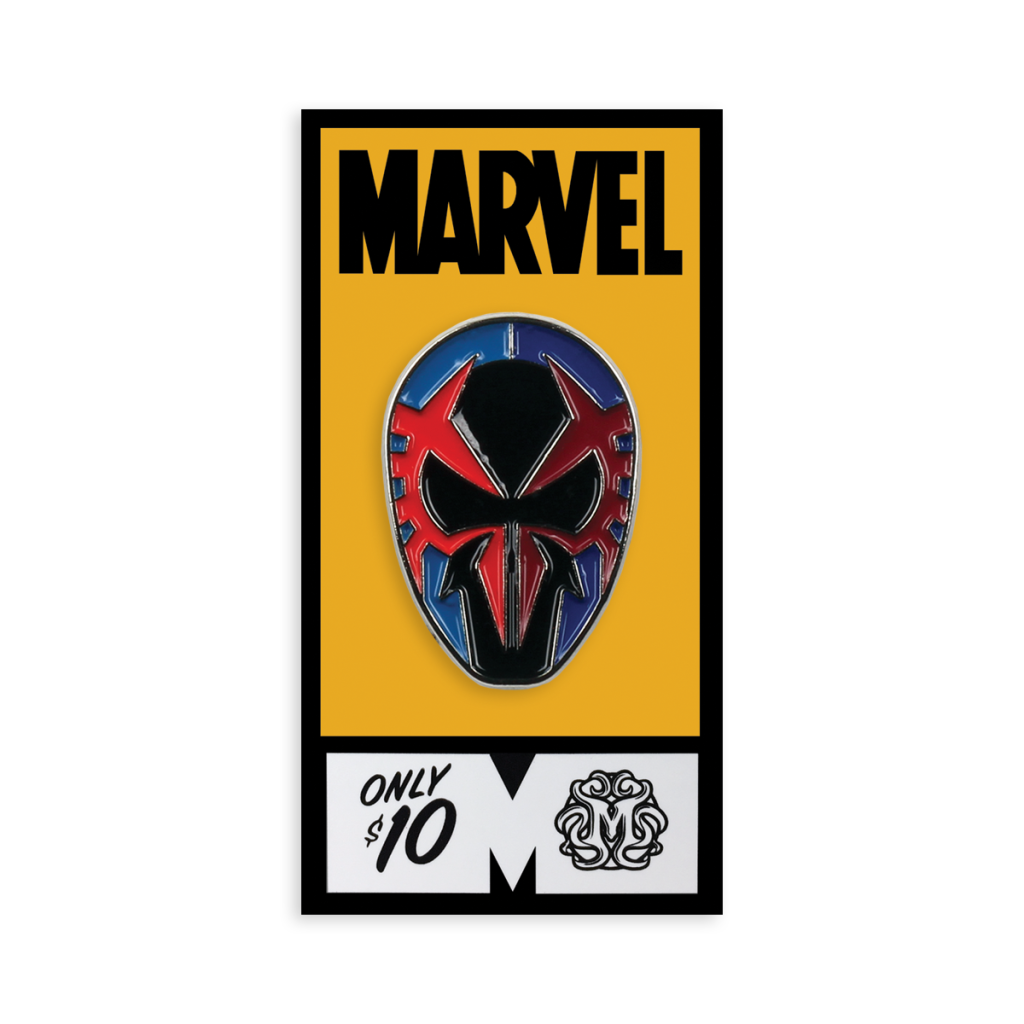 Spider-Man 2099 Enamel Pin
Who doesn't love Spider-Man 2099? As the once seemingly far flung property of '90s Spider-Man comics mania, the comic series gave us protagonist Miguel O'Hara, who lives on as a fan favorite. This pin is designed by Tom Whalen and is 1.08 inches of soft enamel on a shiny silver nickel. It comes at a price tag of $10 on July 23.
All of these items are, again, available by Thursday at mondoshop.com/comic-con. They are part of Mondo's commitment to keep SDCC alive in the virtual realm.
"2020 is hard, and although we can't all be in San Diego this July getting lost in the pop culture maelstrom that is Comic Con, that doesn't mean we can't come together to bring a little madness into your living room, right?" said Eric Garza, senior creative director at Mondo. "This year we're excited to celebrate one of our favorite weeks of the year from the comfort of your own couch. No lines. No achy feet. No con crud."
In this vein, Mondo has also scheduled several digital panels, including Mondo Live Artist Talk, An Evening with Toys, and Mondopalooza.