News
The Walking Dead Season 10 Finale Release Date Announcement Coming at Comic-Con@Home
Fans might not have to wait too much longer for The Walking Dead season 10 finale. An announcement about "A Certain Doom" is coming later this month.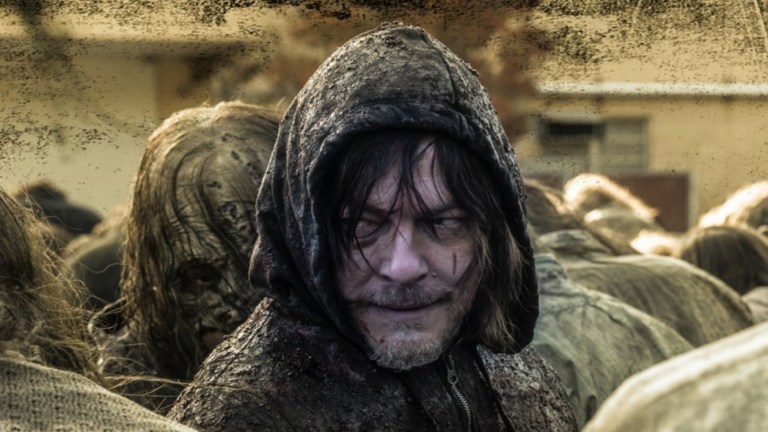 According to The Walking Dead showrunner Angela Kang, fans may finally get a release date for The Walking Dead season 10 finale, "A Certain Doom," which was delayed in April due to the coronavirus pandemic, at the upcoming virtual Comic-Con@Home event. Kang confirmed the impending announcement in a reply on Instagram.

When asked by a fan on Instagram when the season 10 finale would air, Kang teased an "announcement at virtual Comic Con!" AMC announced in June that The Walking Dead would have a digital panel at Comic-Con@Home, a replacement event for the canceled SDCC 2020, that will "spotlight the season 10 finale episode." Comic-Con@Home will be held from July 23 to July 26. The panel is scheduled for Friday, July 24 at 4 pm ET.
The Walking Dead season 10, which sees the conflict between the settlements and the Whisperers come to a head, ended on a cliffhanger in April. Episode 15, titled "The Tower," saw what remained of Alexandria, the Hilltop, and Oceanside take refuge in a hospital as Beta led a massive walker horde to obliterate his enemies. The episode ended with Beta approaching the hospital and bringing "certain doom" to our heroes.
The finale was originally set to air on April 12 before it was delayed. At the time, executive producer and director Greg Nicotero explained to us that the episode had to be delayed to give the team enough time to complete post-production. Unsurprisingly, the coronavirus studio shutdowns had made this very difficult to accomplish.
"I mean, the trick with post-production that a lot of people don't realize is there's so many little refinements and last-minute embellishment," Nicotero explained. It makes sense considering the epic scale of the final battle between the settlements and the Whisperers, a clash that looks to be on par with Game of Throne's "The Long Night."
"You have to do post-production sound, and you have to do music, and then you have to go in and do color timing to make sure that every shot in a scene is color timed the same way so that they look all look like it's coming from the same scene," Nicotero told us. "There are quality checks that you have to do, to make sure there's not like a Starbucks cup in the shot, or whatever. There's a lot of those little fine-tuning elements that all happen within two to three weeks of delivering the episode to the network."
Several months later, it seems like that post-production work is on the way to being done. "A Certain Doom" is currently set for release later this year and hopefully the upcoming panel will give us a bit more clarity on that.