News
Martin Scorsese Teases His Plans for a New Jesus Movie
Martin Scorsese wants to make another film about Jesus Christ, and is now offering hints about what that could be.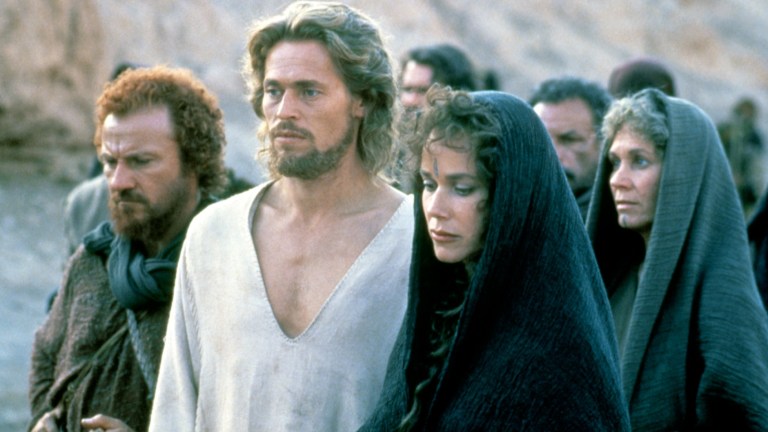 The Last Temptation of Christ is one of the most controversial movies in Martin Scorsese's career. Perhaps the most controversial. How many other pictures just by dint of premise could inspire not only protests in the streets, but a riot which led to a Paris cinema being set ablaze? Let's just say it had its detractors in 1988. The brooding attempt to imagine what the plight, agony, and, yes, temptation could have been like for the son of God offended many of Scorsese's fellow Christians, who shuddered at the thought of Jesus lusting after Mary Magdalene.
That film's reputation has improved over the years and is now considered in some circles to be one of the filmmaker's most underrated works; a spiritually searching piece that complements Silence, Scorsese's 2016 film about Jesuit priests who attempt to proselytize 18th century Japan to disastrous results. And the director may not be done with his cinematic meditations on his faith just yet. At the age of 80, Scorsese announced that he is intent on directing another film about the life of Jesus Christ, and while recently speaking with Time magazine, he's revealed a little bit of what that is.
"I don't know what it's going to be, exactly," Scorsese told the magazine. "I don't know what you'd call it. It wouldn't be a straight narrative… But there would be staged scenes. And I'd be in it."
The prospect of a movie about Christ in which Scorsese would himself appear teases a deeply personal project, especially since Scorsese hasn't played more than a cameo role in one of his pictures since Taxi Driver in 1976. Scorsese also told Time that the movie would thematically tie into Silence and would in some way incorporate the image of the Christ Pantocrator, a once popular form of early medieval Christian art which set Scorsese's mind aflutter when he ran into such an icon during a trip to Egypt in 2010.
"The look, you know, the look was a loving sort of confrontational look," Scorsese explained. "Like, who are you? What are you doing with your life? Who are you? What next? All these questions. Like, what, what, what do I do? It shook me, in a way."
Scorsese first confirmed he'd like to make another film about Jesus' life earlier this year after meeting with Pope Francis. This encounter, which occurred during a tour of Italy following the Cannes Film Festival premiere of his latest film, Killers of the Flower Moon, inspired Scorsese to tell press at the Vatican: "I have responded to the Pope's appeal to artists in the only way I know how; by imagining and writing a screenplay for a film about Jesus. And I'm about to start making it."
The choice of subject is interesting for an artist who's been candid in the press that he often thinks about whether he has enough time to tell all the stories percolating in his head. Often in the media, and in the even more flattening groupthink landscape of social media, the filmmaker's work is reduced to his most violent or genre-adjacent movies. But the director has often grappled with themes of faith, as well as self-sacrifice, self-denial, and self-destruction.
Still, given Scorsese's last movie about Christ drew such ire from Christians–who, ironically, did not want to think that deeply about the possible human psychology of the man–raises the question of what Scorsese would say about the same figure nearly 40 years later. And if this one would actually appeal to a Pope.
The Killers of the Flower Moon will be in theaters on Oct. 20.