News
Jurassic World: Dominion Delayed Until Summer 2022
Trilogy closer Jurassic World: Dominion has been moved back a full year to a summer 2022 release date.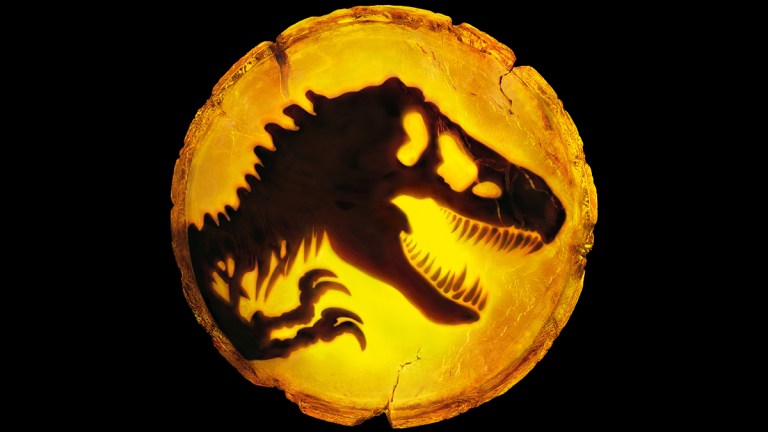 Jurassic World: Dominion has been encased in amber, set for a stasis from which it will be freed in 2022, one full year from its previous release date.
Universal Pictures and Amblin Entertainment have officially pushed back the release date of the third film in the Jurassic World Trilogy to June 10, 2022, moving it from the previously set release date of June 11, 2021. The move occurs the same week in which fellow studio giant Warner Bros. made a 2022 shift of its own for DC movie reboot The Batman, and took its December 2021-slated Black Adam off the schedule, presumably destined for 2022 as well. Indeed, as director Colin Trevorrow explains of the schedule shift in a tweet.
"For the past three months, I've worked with an extraordinary cast and crew on a film we can't wait to share with the world. Even though we'll have to wait a bit longer, it will all be worth it. Let's stay healthy and take care of each other until then."
Additionally, the new release date is prominently displayed in the footer of the first official poster for the film, as seen just below.
The move effectively isolates would-be blockbuster Jurassic World: Dominion from being a public health hazard at theaters, and prevents it from enduring a tepid Tenet-like underwhelming COVID-era box office performance, even if the state of the health crisis improves by June, which should hopefully be the case. Yet, it's also a development that's especially intriguing, since the film made headlines for being the first major Hollywood project to resume production, having returned to work at the U.K.'s famous Pinewood Studios this past June. However, Universal pulled back the proverbial curtain upon that news, showcasing its $5 million spent in safety measures for the set, which included on-site doctors and nurses, isolation booths, clearly delineated "Green Zones" for cast and crew where scenes are shot, with anti-viral fogs constantly bombarding the entire area.
The film, now set for 2022, will close out the current movie trilogy revival of the Jurassic Park film franchise, having launched in 2015 with director Colin Trevorrow's Jurassic World, followed by 2018 sophomore entry Jurassic World: Fallen Kingdom, for which J.A. Bayona stepped in as director during the period of Trevorrow's ultimately-nixed tenure on Star Wars: The Rise of Skywalker. Consequently, Dominion has Trevorrow back in the director's chair, working off a script he co-wrote with Derek Connolly and Emily Carmichael, properly finishing off the franchise-reviving film trilogy he launched.
Of course, the film will play out the game-changing plot development that occurred at the end of Fallen Kingdom, in which the formerly-island-isolated cloned dinosaurs were set loose upon the civilized world. Plus, the film will have some major franchise alumni star power in front of the camera with returning headliners Chris Pratt and Bryce Dallas Howard set to be joined by the primary trio of 1993's original Jurassic Park, Sam Neill, Laura Dern and Jeff Goldblum, who reprise their roles as Alan Grant, Ian Malcom and Ellie Sattler, respectively. Indeed, this fantastic bit of fan service might make the extra year's wait seem even longer.
Jurassic World: Dominion is now scheduled to be the centerpiece of a hopefully-safer moviegoing experience in its new release date of Friday, June 10, 2022.