News
Star Wars: Colin Trevorrow Reflects on 'Traumatic' Episode IX Ousting
In a ComicCon@Home panel, the former Star Wars director also showed off a planned TIE Marauder he designed for Episode IX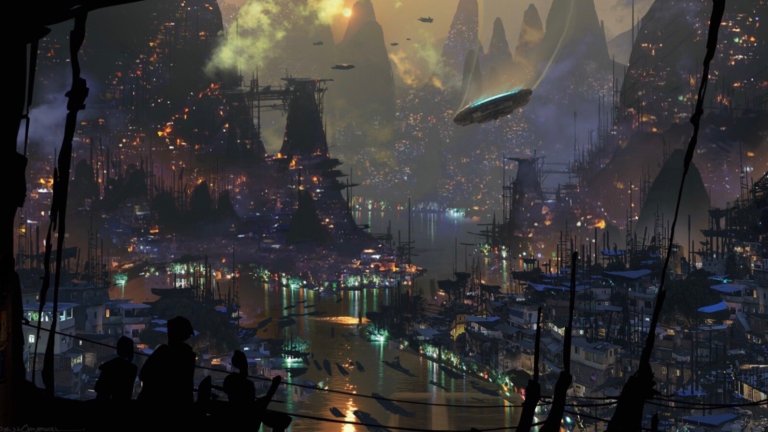 Colin Trevorrow has been looking back afresh on his nixed Star Wars trilogy-capper. The Jurassic World director originally developed Episode IX – formerly Duel of the Fates – alongside co-writer Jack Thorne, but reports indicated that their screenplay did not meet the standards of Lucasfilm boss Kathleen Kennedy. Rather than getting another shot at it, Force Awakens helmer J.J. Abrams and his team were brought aboard to replace the duo, and the rest is Rise of Skywalker-wallpapered history.
"I have been very fortunate in the films that I've directed," Trevorrow said during Collider's Directors on Directing panel for Comic-Con@Home (via Comicbook). "The path that I wanted to follow and the path that everyone involved wanted to follow was the same. It's totally possible for people to see two totally different paths through the woods. [Star Wars] was just an experience that obviously, you can imagine, as all of these things, it can get to the point of being traumatic when there's something that you care about that much and you've invested that much in it. But that's one of the things that you accept when you take on any role in film, especially when you become a storyteller — that there are going to be heartbreaks. There's going to be crushing disappointments, and then there's going to be victories. Hopefully, they'll balance out in the end."
During the panel, Trevorrow also proceeded to unveil what he referred to as a 'TIE Marauder' model designed for Star Wars: Duel of the Fates, saying it was "the only one in the world" and that he and his then 9-year-old son had designed it together. "It's an amazing memory for me when I got to do something that was an incredible experience from start to finish that I was able to make a Star Wars ship with my son."
You can see the TIE Marauder at around the 46-minute mark in the video below…
Trevorrow has, for the most part, avoided revisiting him his time on Episode IX, telling Empire in 2018 that he tries to focus on the positive aspects of his experience with Lucasfilm.
"I don't want to talk too much about it because I don't want to affect the way that fans get to see these films," he explained. "When we were kids, these movies came to us from far away. They were a gift. And the more we talk about how they're made, the more it reveals that they're just movies. But they're not just movies, they're more than that."
He added "beyond that, I got the opportunity to tell a story that is a celebration of everything I believe in, I got to tell it to George Lucas and I got to tell it to Luke Skywalker, and those are experiences I will cherish for the rest of my life."