News
Jon Watts Directing Marvel's Fantastic Four Movie Could Mean a Spider-Man Appearance
We have reason to believe that Spider-Man could swing into Marvel's Fantastic Four reboot.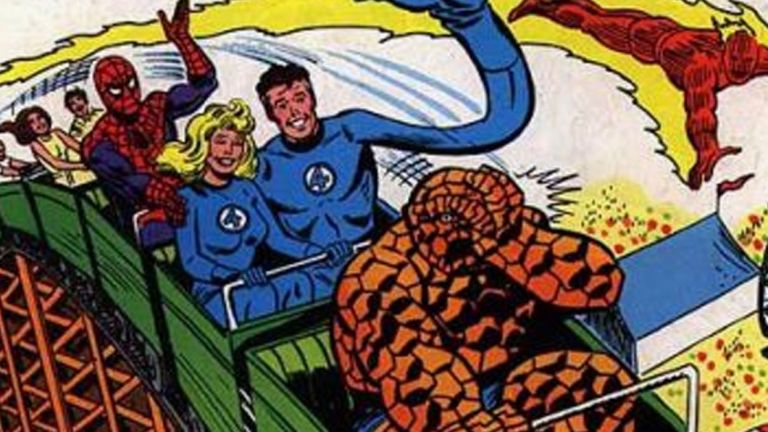 Now that Marvel Studios has officially confirmed that a new Fantastic Four movie is in development — which will mark the proper introduction of Marvel's First Family into its Cinematic Universe — here's where we start speculating about whether Spider-Man might end up crawling up the walls of the famous Baxter Building.
After all, Marvel head honcho Kevin Feige revealed at Disney's bursting-at-the-seams-with-news investor's conference on Thursday (December 10) that Jon Watts will direct the Fantastic Four movie. Yes, the same Jon Watts who helmed Spider-Man: Homecoming and Spider-Man: Far from Home for Sony and Marvel, and who is currently shooting the third Spider-Man movie as well.
Those first two films re-energized Spider-Man at the box office and with the public after the flagging fortunes of the Andrew Garfield era, and with Watts behind the camera for all three, it's a strong indication of Marvel's confidence in the director that they are handing him the important task of bringing the Fantastic Four back from the dead.
Of course it was also during that period that Marvel and Sony struck their famous deal to have Spider-Man, played by Tom Holland, also appear in Marvel Studios movies such as Captain America: Civil War and Avengers: Infinity War.
While a bit of a tiff developed after the success of Far from Home, with Sony wrongly thinking for a minute that they could now handle Spidey all by themselves again, that dispute was resolved relatively quickly. Marvel is now producing the third Spidey film for Sony and Holland has one more crossover movie on his current contract.
With no new Avengers movies in sight for the foreseeable future, could Holland's crossover film be the new Fantastic Four adventure?
After all, the lives and careers of Spider-Man and the Fantastic Four have been intertwined almost since the very beginning. Their relationship goes back to 1963 and The Amazing Spider-Man #1, a book in which Peter Parker broke into the Baxter Building and tried to impress the Four with his powers, so that perhaps they've give him a job with them.
Spider-Man has shared many battles with both the entire team and with Johnny Storm, the Human Torch (the two were even roommates at one point, in Fantastic Four #17, although the nerdy Peter couldn't stand living with party boy Johnny). Spidey even joined the FF at one point, notably during Jonathan Hickman's brilliant tenure as writer on the series, where Peter got to rock these sharp threads…
Their long history together and close proximity to each other in New York City (also near Doctor Strange, who is going to show up in the third Spider-Man movie starring Holland) makes some interaction almost unavoidable.
And who wouldn't want to see this classic moment from the comics played out with some of the trademark MCU humor?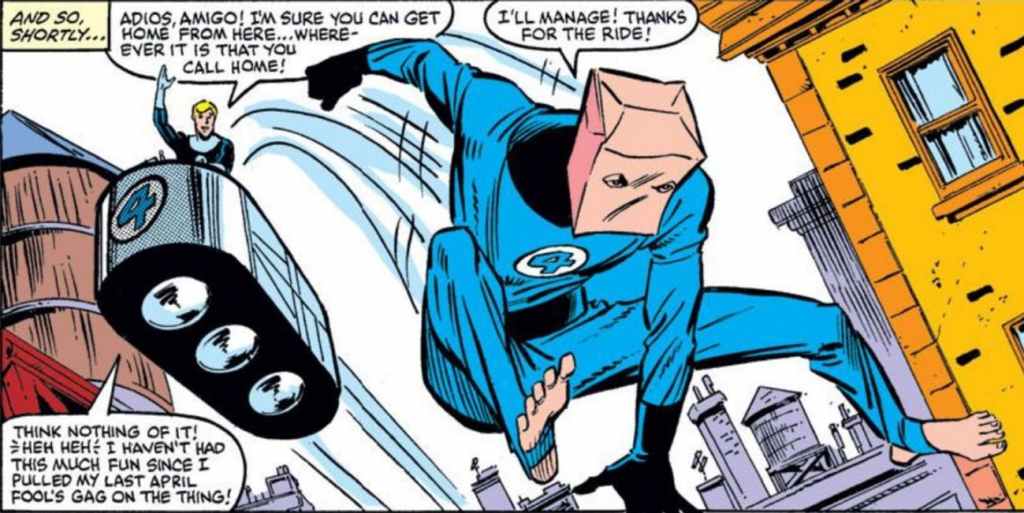 All this is speculation for now, but with Watts directing both Spider-Man and Fantastic Four films, all the characters based in New York, and Marvel's increasing penchant for continual character crossovers, don't be surprised if Reed Richards and company find a spider crawling around the lab soon.
There's no release date for the Jon Watts Fantastic Four movie just yet, but the full schedule of upcoming MCU release dates can be found here.