News
Jim Carrey Would Do The Mask Sequel With "Crazy Visionary" Filmmaker
Jim Carrey has been chatting about the possibility of doing a sequel to The Mask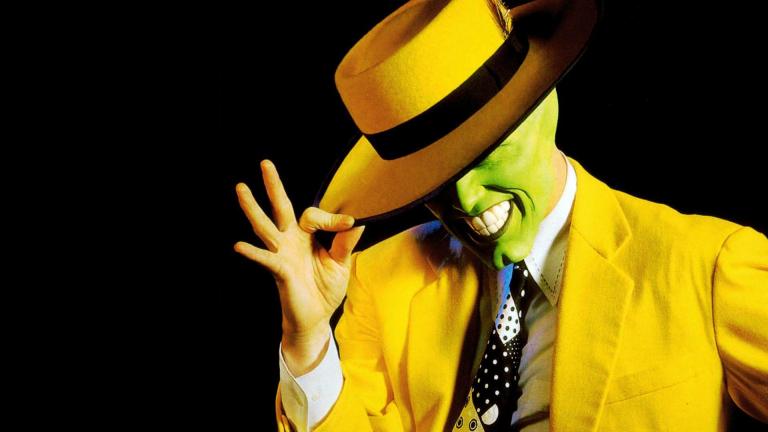 Jim Carrey is not exactly a stranger to sequels, although they don't seem to excite the actor as much as a brand-new project. Carrey famously returned to his breakout role as pet detective Ace Ventura a year after the original film for its follow up, When Nature Calls, in 1997, and was even coaxed back for a belated sequel to Dumb & Dumber in 2014, but could a sequel to The Mask ever be on the cards? Carrey isn't ruling it out.
In a new interview with Comicbook to promote his upcoming turn as Dr. Robotnik/Dr. Eggman in next month's Sonic the Hedgehog live-action movie, Carrey was asked to mull the kind of series of (potentially unfortunate) events that would lure him back to the colorful world of The Mask.
"I don't think in terms of sequels and stuff like that, I mean, this one [Sonic The Hedgehog] is kind of right for it because we have not evolved the character [Dr. Eggman] fully yet," Carrey explained. "The Mask I think, myself, you know, it would depend on a filmmaker. It depends on a filmmaker really. I don't want to do it just to do it. But I would only do it if it was some crazy visionary filmmaker. Sure."
The Mask was originally released in 1994 and became one of that summer's biggest hits, making over $350 million off a $23 million budget – not bad for a mid-90s comic book adaptation with a slightly darker edge than most audiences anticipated. In the film, Carrey starred as Stanley Ipkiss, a shy bank clerk who is treated poorly by most of the people he encounters until he finds an ancient wooden mask that transforms him into a green-faced, zoot-suited trickster who is mad, bad, and dangerous to know – but not nearly as dangerous as gangster villain Dorian Tyrell, whose diabolical personality is only amplified by the mask's magic. The movie effectively introduced us to Cameron Diaz, who went onto become a huge star in her own right following The Mask's success.
Sonic the Hedgehog will be released on February 14. It stars James Marsden acting against the voice of Ben Schwartz as Sonic, who no longer has human teeth, thanks to one of the only times the entire internet has yelled at a cloud in unison and got its own way.