Features
Should the Next James Bond Care About Continuity After Daniel Craig?
Current 007 Daniel Craig reset the series with his first entry. After five movies, does the next James Bond carry on, start fresh, or even care?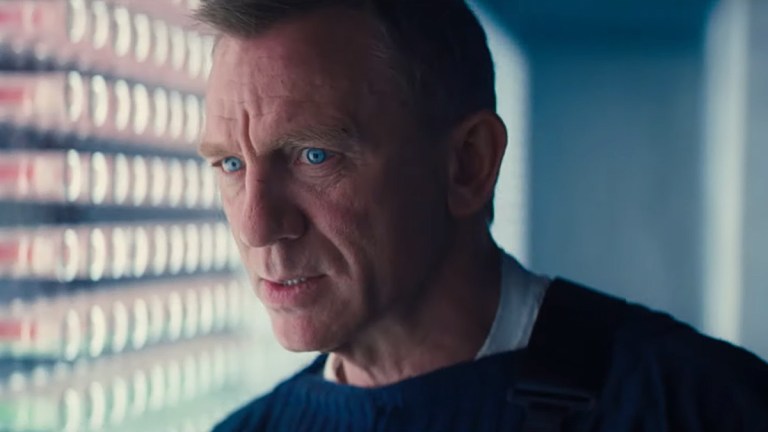 With No Time to Die, Daniel Craig says goodbye to the role of James Bond after 15 years and five films—the longest tenure in the franchise since Roger Moore's 12-year, seven-film run. Like the five previous Bond actors before him, Craig's era was marked by both highs and lows in quality, and certain controversial decisions, creatively and narratively.
If the Craig run is remembered by one thing though (besides its return to a grittier, more psychologically complex 007), it will be that for the first time the series told one overarching story over the course of the actor's entire run. Craig's debut, 2006's Casino Royale, was followed in 2008 by Quantum of Solace, which essentially acted as an extended coda to its predecessor—something the series had never done before.
But wait: four years later Skyfall, which delved into the pasts of both Bond and M (Judi Dench), was billed as a standalone adventure. Until it wasn't. Three years after that, in one of the more controversial decisions in 007's entire film history, Spectre retconned all three previous Bond outings, making their villains all part of the titular criminal organization. And, oh yeah, that organization's mastermind, Franz Oberhauser/Ernst Stavro Blofeld (Christoph Waltz), also happened to be Bond's estranged foster brother, using his vast powers and shadowy reach to not just screw with the world but also torment Bond from behind the curtain.
We don't know at the moment if the villain in No Time to Die, Safin (Rami Malek), has any connection to the SPECTRE organization or Blofeld's machinations, but we know Blofeld is in the picture, making him the first Bond villain to appear in at least two consecutive films since, uh, Blofeld did it in You Only Live Twice (1967), On Her Majesty's Secret Service (1969) and Diamonds Are Forever (1971), where he was played by a different actor in each film (and no, Jaws doesn't count… he's a henchman).
Léa Seydoux also returns from Spectre as Madeleine Swann, making the character the first major Bond Girl in the series' history to appear in more than one film. The only other example is socialite Sylvia Trench, played by Eunice Gayson, who Sean Connery's 007 briefly romances in the first two movies in the series, Dr. No (1962) and From Russia with Love (1963), making her the first official Bond Girl.
Of course, M, Q, and Moneypenny—played respectively now by Ralph Fiennes, Ben Whishaw, and Naomie Harris—all encore as well, although these characters have often established a sort of background continuity for the Bond movies throughout the years. But with both Blofeld and Madeleine showing up in No Time to Die, it's reasonable to assume that it will be continuous with the previous four films and serve as a grand finale for the Craig quintet. So this is indeed a first. While the original Ian Fleming novels did offer continuity from book to book, with events in the previous book often being at least referenced or in some cases, such as the "Blofeld Trilogy," directly impacting the novel right after it, the Bond movies almost completely ignored this.
Even though Blofeld and SPECTRE figured heavily in the first seven movies, the adventures were barely connected. A different actor played Blofeld every time, and most egregiously, after Bond's new wife (Diana Rigg) was gunned down by Blofeld's henchwoman at the end of OHMSS, her death was never even mentioned in the next movie, Diamonds Are Forever (we were just informed vaguely that Bond was looking for Blofeld).
By the time Roger Moore took over, the death of Teresa "Tracy" Bond was referenced briefly in both The Spy Who Loved Me (1977) and For Your Eyes Only (1981), establishing that the Bond played by Moore was the same character previously inhabited by Sean Connery and George Lazenby. Otherwise the Moore years lacked any continuity at all, aside from the MI6 characters.
But now that Craig is stepping down, the question is this: Does the next actor in the series continue to be the same Bond that Craig played, and does the series pick up from wherever No Time to Die leaves off? Or will the next Bond not reference Swann, Blofeld, Safin, SPECTRE, Vesper Lynd, or any other aspects of the five Daniel Craig movies? Will M, Q and Moneypenny disappear or be recast as well?
It seems self-defeating and pointless to totally reboot the character again. Casino Royale was as good as an origin story gets, and so much of Bond's backstory has been filled in over time that even looking back at his pre-MI6 years would leave us with an aimless, suspense-free prequel that is the worst kind of lazy, fill-in-the-blanks storytelling. We know who Bond is, and we did watch the 007 of the Craig era evolve over the course of his five movies.
Without knowing where No Time to Die leaves the character, we're tempted to say that the series should pick right up and send the new Bond on a new set of standalone adventures, just with a new face. The new films don't need to rehash anything that happened before, but they also don't need to pretend that this a brand new, fresh-faced 007 straight out of secret agent school (plus they should keep Fiennes, Harris and Whishaw around — both for that background continuity and also because they're a great team).
This is what the series has done multiple times before, with minimal fuss—and no explanation for the recasting is needed. If an explanation is called for, and God knows that fans seem to need everything explained to them these days, then the filmmakers can simply say that Bond had his face altered surgically to protect his identity (that's always been part of Bond speculation anyway).
Whether the next set of Bond stories should all connect is a different matter, and again we're going to argue that they shouldn't, at least not in the way that Craig's did. Learning that Blofeld was behind the villains of the first three Craig films was not so bad; discovering that Blofeld and SPECTRE basically existed solely to torment James Bond was a terrible mistake, however. Not everything needs to be connected to Bond on an emotional level. He can certainly be affected by the challenges and enemies he faces, but that can happen without them being part of Bond's family history. It just makes everything smaller.
Let Bond be Bond—a little darker here, a little funnier there, a bit rude or crude along the way—and let him fight bad guys and romance women (without the rampant rapey-ness of the earliest films in the series), and occasionally have his own sense of self, his mission and his view of the world challenged. The Bond films have worked in the past and can work again in the future because one can step right into his universe and not need to know what happened in the previous three movies. In a world where nearly every film in every franchise essentially serves to set up the next movie (hello, MCU), it would be refreshing if the 007 series rejects that philosophy, as it originally had.
We'll probably know more once the next actor to play Bond is announced, which we expect will coincide with the franchise's 60th anniversary in 2022. Then we'll see which version of James Bond will actually be the one to celebrate that landmark—and which universe he operates in.
No Time to Die is out in the UK on September 30 and the US on October 8.