News
How Zack Snyder's Justice League 'Laid the Groundwork' for Batgirl Star's Return
Could this person be the one to unite all the multiverses?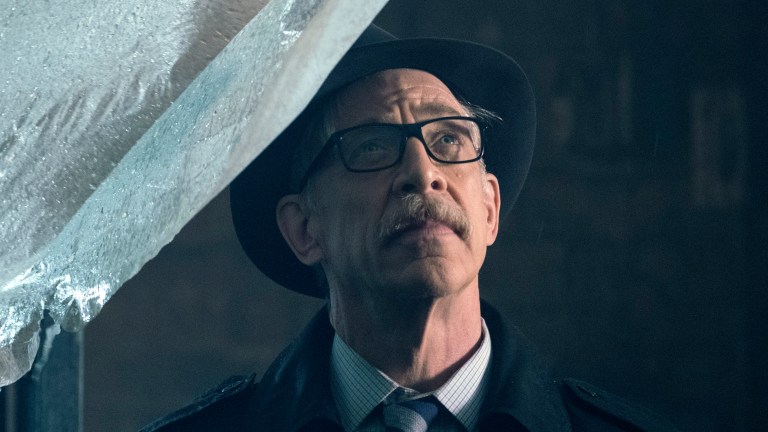 The casting of J.K. Simmons as Gotham City Police Commissioner James Gordon in the DC film universe back in 2016 was met with enthusiasm — Simmons, one of our best character actors, already had proven his superhero movie bona fides with his definitive take on Daily Bugle editor J. Jonah Jameson in the Sam Raimi Spider-Man movies a decade earlier.
But when Gordon made his debut in Justice League — the truncated 2017 version started by director Zack Snyder and finished by Joss Whedon after a family tragedy took Snyder away — his participation was frustratingly small, limited to a single rooftop scene with Batman and some of his superfriends. Even in Snyder's restored version of the movie, 2021's Zack Snyder's Justice League, Simmons' screen time was only marginally expanded.
Nevertheless, his involvement was meant to be introductory, with Simmons pegged to return for a standalone Batman film starring Snyder's Caped Crusader, Ben Affleck. But that movie never happened, morphing instead into The Batman with Matt Reeves directing, Robert Pattinson putting on the cowl and Jeffrey Wright — another of our great character actors — stepping into the role of Gordon.
But this is, after all, the age of the cinematic multiverse, and as it turns out, Simmons was not out of the top job at GCPD yet. As reported last summer, Simmons will reprise the commish in next year's HBO Max movie Batgirl, which places that movie (directed by Adil El Arbi and Bilall Fallah) squarely in whatever remains of the Snyderverse. As Simmons tells Looper, Gordon (who is also the dad of Batgirl/Barbara Gordon, played by Leslie Grace) will have more to do this time around.
"Well, it's a more significant character in the story this time around, which is great," says Simmons. "When we were doing Zack Snyder's Justice League, that was with the intent that we were laying groundwork for these characters to be expanded on. And with these superhero multiverses, I guess now they go in different directions."
Indeed. Like Marvel (where Simmons is also reprising the role of Jameson in Spider-Man: No Way Home in a cross-reality shuffle), the DC film series is now exploring the concept of the multiverse full-on. At least three different Batmen (Pattinson in his film, Affleck and Michael Keaton in 2023's The Flash) are scheduled to turn up in the next couple of years, along with several Flashes and perhaps even a few different Supermen.
Whatever universe he lands in, Simmons is pleased to return. "I was as surprised as I was when [Marvel] came back to ask me to do [Jameson] that they were coming to me to play Batgirl's father, Commissioner Gordon again, in this new version of the universe," he says, noting that he doesn't start on the film until mid-January but adding that "we've already had lots of discussions about the script and how to play everything." He continues, "I'm excited by the cast and the directors and … looking forward to diving back into the DC multiverse."
That's two massive multiverses — DC and Marvel — that will now feature this Oscar-winning and instantly recognizable actor. Could J.K. Simmons be the nexus of all possible realities?
Batgirl is due out in 2022 on HBO Max, while Spider-Man: No Way Home opens in theaters December 17.