News
The Thing Remake Reportedly in the Works at Blumhouse
Universal and Blumhouse are apparently working on a The Thing remake based on an extended version of the novella Who Goes There?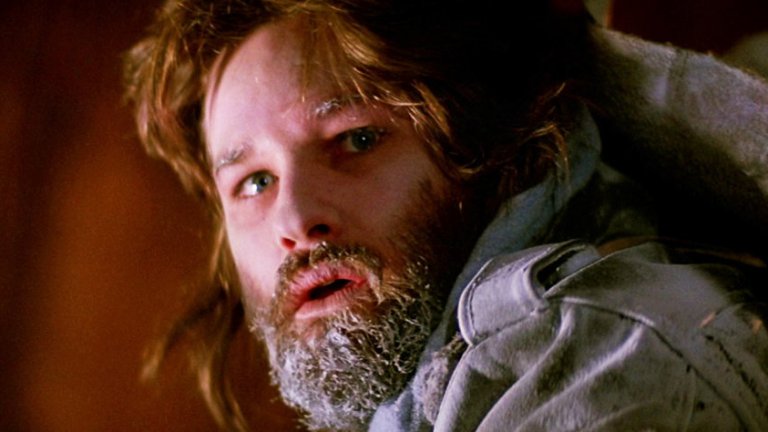 Despite very cold reviews when it was first released in 1982, John Carptenter's The Thing has gone on to become a celebrated horror classic. Starring a young, bearded and incredibly on-form Kurt Russell, it was in itself a kinda-remake of Christian Nyby's The Thing From Another World (1951) and they were both based on John W. Campbell Jr.'s 1938 novella, Who Goes There?
A couple of years ago, it was revealed that an extended version of that novella had been discovered, and sci-fi writer John Betancourt then set out to make it available to interested fans via Kickstarter. Now, the newly-refurbished novel, called Frozen Hell, has apparently raised a lot of interest from the likes of Universal and Blumhouse, who are reportedly working on a feature film based on this fresh version of the story.
As Betancourt explains, "Frozen Hell expands the Thing story dramatically, giving vital backstory and context to an already incredible tale." So, this already feels pretty exciting, and the author announced this week that Frozen Hell is well on its way to the big screen.
"The movie will be from Universal and Blumhouse. Everyone is super excited about it, and it's being fast-tracked," Betancourt wrote, who seems to have partially gleaned this information from a now-hidden/deleted Facebook post from producer Alan Donnes last Friday.
Donnes is said to have posted, "It's OFFICIAL! I received my signed contract and first check! I am Executive Producing a remake of THE THING but with additional chapters of John Campbell's groundbreaking novel, Frozen Hell, that had been lost for decades. Now, for the first time ever, Campbell's full vision will be realized on the big screen. The new film will include the very best of RKO's THE THING FROM ANOTHER WORLD, John Carpenter's classic THE THING and both books, Frozen Hell and Who Goes There?"
Bloody Disgusting has since consulted its sources and claims that Blumhouse's plans for a The Thing remake are legit, but we'll have to wait for more information before we get too invested the notion.
The Thing received a prequel film in 2011 from director Matthijs van Heijningen Jr., starring Mary Elizabeth Winstead, Joel Edgerton and Adewale Akinnuoye-Agbaje. It told the tale of the Norwegian and American scientists who first discovered the parasitic alien buried in Antarctica that would go on to slowly absorb R.J. MacReady's crew in Carpenter's own reimagining of the story. It …was not received particularly well.
More on this new project when – and if – it arrives.