News
Guillermo del Toro's Pinocchio Netflix Film Reveals Cast with Cate Blanchett, Ewan McGregor, Tilda Swinton, More
The high-profile cast of director Guillermo del Toro's Netflix-bound Pinocchio stop-motion movie has been revealed.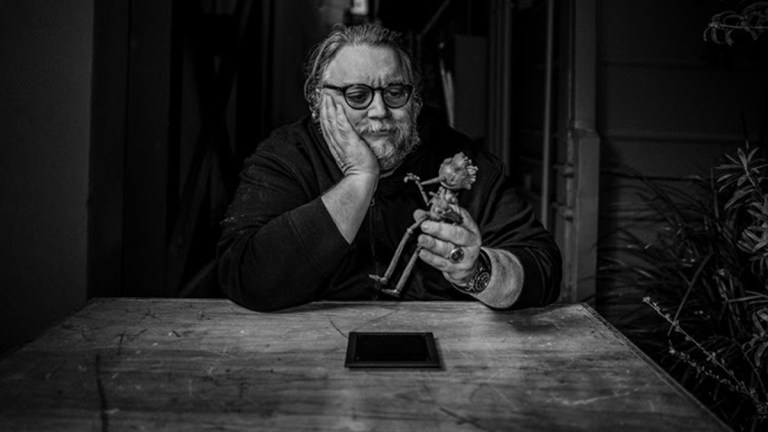 Netflix has officially unveiled the cast of director Guillermo del Toro's rendition of classic tale Pinocchio; an impressive lineup that's notably highlighted by A-listers such as Cate Blanchett, Ewan McGregor and Tilda Swinton.
The film will utilize stop-motion as the means to update the often-adapted tale famously conveyed by author Carlo Collodi's 1883 serial story collection, The Adventures of Pinocchio, and, of course, Disney's iconic, culturally-cemented 1940 animated Pinocchio film. Additionally, the plot will carry some newfound historical gravitas by moving the story's traditional time setting to a World War II-era backdrop, focusing on the rise of Fascism in Mussolini's Italy, showcasing what the logline calls "a story of love and disobedience as Pinocchio struggles to live up to his father's expectations."
Gregroy Mann, a newcomer actor, will embody the starring role in Pinocchio as the eponymous life-endowed wooden marionette. However, said newcomer actor will be joined by some serious supporting players in Academy Award-Winning actors in Cate Blanchett, Tilda Swinton and Christoph Waltz. Other notables include Ewan McGregor, David Bradley, Ron Perlman, Tim Blake Nelson, Burn Gorman, John Turturro and Finn Wolfhard. However, Netflix's announcement of this remarkable cast did not come with a complete character lineup, and thus far only confirms the supporting roles of Cricket (McGregor) and Gepetto (Bradley).
As del Toro lauds of the project and its cast lineup in a statement:
"After years of pursuing this dream project, I found my perfect partner in Netflix. We have spent a long time curating a remarkable cast and crew and have been blessed by continuous support from Netflix to quietly and carefully soldier on, barely missing a beat. We all love and practice animation with great passion and believe it to be the ideal medium to retell this classic story in a completely new way."
This particular Pinocchio project, which stands amongst a crowded field of them, first went into development back in 2018. Having set the project as a stop-motion-animated feature, Netflix procured the services of Guillermo del Toro—at the time fresh from his Best Director Oscar win for The Shape of Water—to co-direct the film alongside veteran Claymation wizard Mark Gustafson (Fantastic Mr. Fox), who will showcase puppets built by Mackinnon and Saunders Ltd. (Corpse Bride), with designs for the Pinocchio character by Gris Grimly. The directorial duo work here off a screenplay del Toro wrote with animation-aimed scribe Patrick McHale (Adventure Time). The film will feature a score written by Oscar winner Alexandre Desplat.
Netflix's Pinocchio is the culmination of lifelong passion project plans for del Toro, with principal photography having started last fall at ShadowMachine's studio in Portland, Oregon, in which—in a rarity for 2020—steady progress has occurred uninterrupted by the pandemic (or, for that matter, the city's ongoing civil unrest). The film's gaggle of producers includes co-director del Toro, The Jim Henson Company's Lisa Henson, ShadowMachine's Alex Bulkley & Corey Campodonico and Exile Entertainment's Gary Ungar, joined by co-producer Blanca Lista of The Jim Henson Company and designer Gris Grimly.
Netflix hasn't revealed a current release window for Pinocchio, but the company has confirmed its intention to release the film simultaneously on its streaming platform and at theaters, presumably at a much-later time in which the latter is feasible. While the company initially eyed a 2021 release for the film, a lot has obviously changed since those plans were made back in 2018.