News
Mike Flanagan Netflix Series Midnight Mass Starts Production
Midnight Mass, Mike Flanagan's next Netflix horror series, has started to roll its cameras.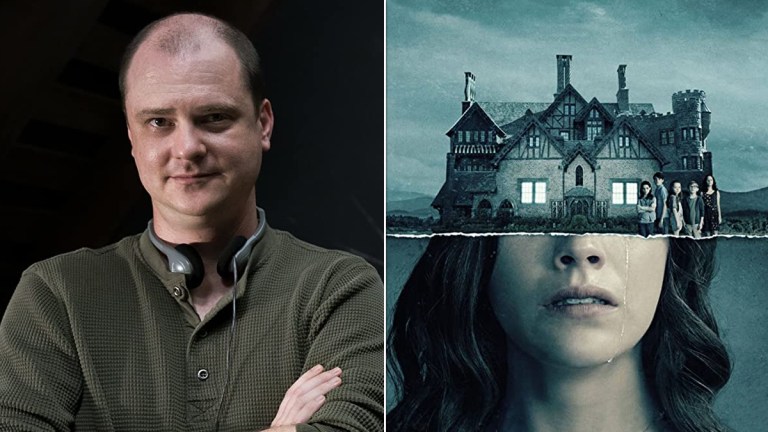 Mike Flanagan, director of Doctor Sleep and creator of Netflix's The Haunting of Hill House, has several spectral irons in the horror genre fire right now, notably the series, Midnight Mass. Interestingly, while COVID forced the collective industry to crawl at a snail's pace (when not frozen altogether), it appears that production has commenced for the new series.
Utilizing the tweeted image of a title-marked clapperboard, Flanagan announced today that Midnight Mass is officially on Day 1 of production. Netflix initially ordered a seven-episode inaugural season for the series back in July 2019. While Flanagan and company had been eyeing a spring start in Vancouver before the pandemic pushed things back, it seems that an all-clear of some kind has been given, and the series is finally making progress.
While details on the plot remain shrouded, the show's early logline describes a series that will firmly reside within Flanagan's nightmarish ghostly wheelhouse with, "an isolated island community experiences miraculous events – and frightening omens – after the arrival of a charismatic, mysterious young priest." Indeed, Flanagan won't be reinventing the tonal wheel with Midnight Mass, especially having cast The Haunting of Hill House alumni in Kate Siegel (his wife, who frequently appears in his projects,) and Henry Thomas. They join a fully-announced cast consisting of names such as Zach Gilford, Annabeth Gish and Hamish Linklater.
Flanagan is obviously on quite the roll with the haunted genre, notably having followed in the footsteps of Stanley Kubrick to direct and write this past November's film adaptation of Stephen King's The Shining sequel, Doctor Sleep. Indeed, confirmed plans have long been in the works for him to conjure a new anthology season of The Haunting of Hill House, this one manifesting as The Haunting of Bly Manor, which adapts Henry James's groundbreaking 1898 novella, The Turn of the Screw, and will focus on the ghost-addled ordeal of the titular creepy estate's new governess, played by returning Hill House co-star Victoria Pedretti. While Flanagan made his directorial debut with 2000 coming-of-age drama Makebelieve, his current horror genre success started snowballing with 2013's Oculus, which starred Karen Gillan, after which he handled 2016 releases Hush and Before I Wake and 2017's Ouija: Origin of Evil. He is also reportedly expected to take on another King-conceived film project in novel Revival.
Further cementing Midnight Mass's whole "getting the band back together" vibe, Flanagan will be joined on the series by longtime collaborator Trevor Macy, who serves alongside him as an executive producer, joined in that capacity by Elan Gale and Jeff Howard. However, Flanagan takes the lone credit as writer and director for all seven episodes, rendering the series his brainchild.
It will be interesting to see how Midnight Mass takes shape and distinguishes itself, seeing as it will share a Netflix content platform with Flanagan's Haunting anthology series. With a title commonly associated with the holiday-held late-night liturgy, famously broadcast worldwide from the Vatican as conducted by the Pope himself, one could expect the series to focus on horror-tainted tropes steeped in Christmas and Catholicism.