News
Furiosa Movie Casts Anya Taylor-Joy as Lead, Adds Chris Hemsworth, Yahya Abdul-Mateen II
George Miller's Mad Max prequel, Furiosa, has found its road warrior in Anya Taylor-Joy while also casting Chris Hemsworth and Yahya Abdul-Mateen II.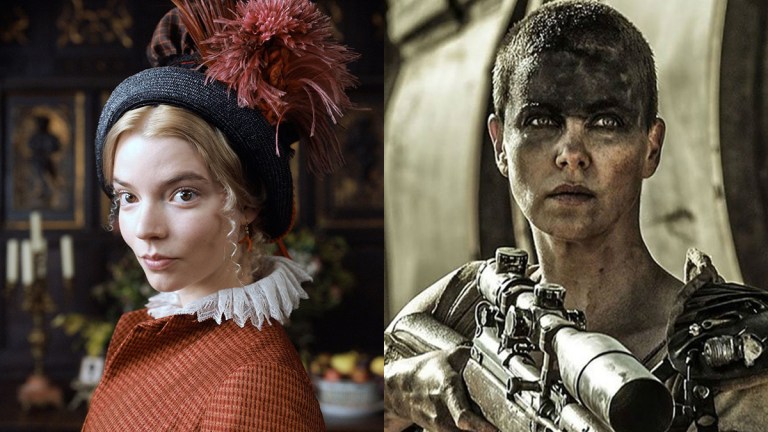 It seems George Miller's Furiosa, a prequel movie to Mad Max: Fury Road, is about ready to put it into drive. And its cast is providing a lot of horsepower out of the gate, with Anya Taylor-Joy, Yahya Abdul-Mateen II, and Chris Hemsworth all also joining the new film set in the 'Mad Max' universe.
The casting of Taylor-Joy is not entirely a surprise since Miller has made clear for the last year that he intended to cast a younger actor in her 20s to portray Furiosa's origin story. While this has been bittersweet for fans, and Charlize Theron who was nominated for an Oscar for originating the character in 2015, Taylor-Joy has been rumored to be Miller's choice for months and is a definite rising star.
As the breakout lead of 2016's The Witch, the Argentinian-English-American performer has enjoyed a strong early career by appearing in both genre darlings like Split (2017) and prestige efforts, such as this year's delightful Emma. adaptation and Queen's Gambit on Netflix. Her casting as Furiosa now positions her with a franchise film.
The other castings are equally impressive with Abdul-Mateen also having a couple of banner years after appearing in Aquaman in 2018 and then absolutely devastating audiences as the blue Cal Abar in HBO's Watchmen. He also is about to star in a major, buzzed about role as Black Panther Party co-founder Bobby Seale in this week's The Trial of the Chicago 7 on Netflix. Hemsworth, meanwhile, is of course best known for playing Thor in the Marvel Cinematic universe, including in the upcoming Thor: Love and Thunder, which will be directed by Taika Waititi.
Who Abdul-Mateen and Hemsworth are portraying in Furiosa is being kept under wraps at the moment, but as a personal bit of speculation, it'd be very interesting to see Hemsworth in the role of a heavy like Immortan Joe…
Furiosa is being written by Miller and frequent collaborator Doug Mitchell. The pair are likely working on the mysterious backstory for Furiosa that Miller and Nick Lathouris created for themselves and Theron on Fury Road, but which has been kept a mystery in the public. The story, however, is apparently compelling enough for Miller to pursue this narrative as his next feature after that 2015 action masterpiece.
Before playing Furiosa, Taylor-Joy can be next seen in Edgar Wright's horror movie Last Night in Soho, which was delayed until 2021 due to the COVID-19 pandemic, and The Northman, which reunites her with The Witch director Robert Eggers for a tale of Vikings and winter. Abdul-Mateen is meanwhile currently filming The Matrix 4 alongside Keanu Reeves and is expected to return for Aquaman 2.