News
Mad Max Spinoff Furiosa Movie Eyes Anya Taylor-Joy for Lead Role
Filmmakers behind the Contagion, including Matt Damon, Kate Winslet, and Laurence Fishburne, offer public service announcements during the coronavirus crisis.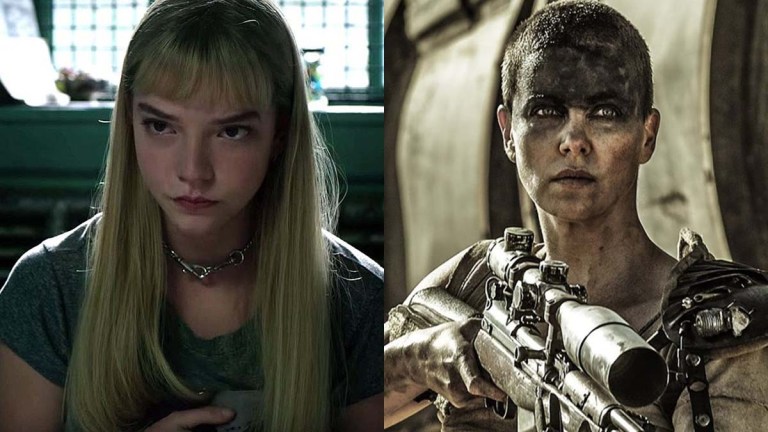 The coronavirus pandemic has not just delayed the release of several current or upcoming movies; it's ground the wheels of development and/or film production to almost a total halt. Some studios and filmmakers, however, are trying to do as much work as they can remotely on future projects so that when physical production can eventually resume, they are ready to hit the ground running. And seriously what would badass Furiosa think of George Miller if he just closed-up shop on a Mad Max universe movie entirely?
Yep, one of the projects trying to work around COVID-19 in a responsible way is a Mad Max: Fury Road spinoff that would be Furiosa-centric. As per Variety, Miller has auditioned rising star Anya Taylor-Joy over Skype for a lead part in the film. Furiosa, of course, was the fierce warrior played by Charlize Theron in 2015's Mad Max: Fury Road, who teamed with Tom Hardy's Max to defeat the vicious warlord who she initially served.
If Taylor-Joy is auditioning for the role of Furiosa herself, that would seem to jibe with comments Miller made in 2017 suggesting that the Furiosa movie, which was tentatively called The Wasteland at the time, would be a prequel exploring the heroine's earlier years. Taylor-Joy is of course a major young talent who appears to be on the cusp of major stardom. She first came to attention in Robert Eggers' now cult classic, The Witch, and her recent credits include Glass, Emma., and the still unreleased The New Mutants, in which she plays Magik. She also is slated to appear in writer-director Edgar Wright's new movie, Last Night in Soho, later this year.
Furiosa was easily the breakout character of Mad Max: Fury Road, and talk about seeing more of her character in future films started almost as soon as Fury Road arrived. A lot of that had to do with Theron's ferocious performance, so it remains to be seen whether audiences would accept a younger version of a character they just got to meet five years ago. Then again, many appeared interested in seeing the origins of a free-wheeling hero like Furiosa who is introduced as a no-nonsense trucker but obviously had a history at the Citadel and its dictator, Immortan Joe. It's also unlikely that the film would actually feature the Max character since they did not meet until the events of Fury Road.
Theron and Hardy have both indicated a willingness to return to the franchise as well. Although Miller has hinted at having an idea for a sixth film in the series, he has not clarified whether that potential entry would reunite the Max and Furiosa characters after they parted ways at the end of Fury Road.
Miller has reportedly auditioned Taylor-Joy via Skype in accordance with the current social distancing policies, and hopes to begin shooting the new movie in 2021. That would presumably follow his project with Idris Elba and Tilda Swinton, Three Thousand Years of Longing, although the status of that film remains unclear–like everything else in Hollywood at the moment.