Sponsored
Dungeons & Dragons: Honor Among Thieves – Who is the Mysterious Sofina?
Daisy Head casts a spell in Dungeons & Dragons: Honor Among Thieves. She tells us all about her mysterious character.
This article is presented by Paramount Pictures.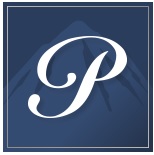 From being a magician's victim in Netflix's The Sandman to being a Grisha in Shadow & Bone and becoming a mysterious magical power of her own in Dungeons & Dragons: Honor Among Thieves, Daisy Head has deftly navigated the fantastic in her recent projects. Den of Geek asked her for a behind the scenes look at her character, Sofina, and the movie magic she uses in the film.
Den of Geek: Your character has an exceptionally cool series of looks in the trailers. What can you tell us about the makeup process?
Daisy Head: Firstly, I did not have to shave my head. It's probably one of the first questions that I personally asked myself before signing onto the project, just in case. We did have to cut about half of its length so that it could fit underneath a cap. The whole process started out taking about three hours in makeup, but we definitely did—no pun intended—shave the time, not the hair, to about two and a bit hours. Honestly, the entire look is a credit to the [hair and makeup design team] who created such a uniquely beautiful and really powerful look for my character. They spent months designing and developing various options. The finished product is pretty remarkable.
We also see you floating in the trailer. Did you get to do some wire work?
I actually learned to levitate. No, I did do some wire work, which is always super fun. They're so great at making you feel safe and secure in the harnesses. I think the biggest challenge is making it work with the costumes. We did have a couple of instances where a sleeve got caught or just stuck to my head and face. But we worked around it. I was pretty high up for some of the work, and I got some beautiful views across Belfast. There's an incredible, liberating freedom from being suspended in the air. It was so fun to be able to move all of my limbs freely and really harness the majesty of the movements in creating the spells.
Did you have a favorite prop or behind the scenes trick?
I didn't specifically have props for creating the spells; it was all sort of hand cast stuff. But the silver ball, which comes into play after every scene—it's the VFX's best friend. It's basically used to capture a panorama of the live set, so they can capture the way the light looks in real time. Then they create a digital environment lighting model, which matches the action on the day, and then seamlessly combine the two. So the digital effects and the natural real world feel as one.
[We had] lots of green screen, so you get used to having to suspend your own disbelief, which I find so much fun. You really have to test your imagination, and the imagination is a beautifully limitless thing. You have to look at floating tennis balls and men dressed in green or beige fabric suits that are a lot less scary than the Dragons and creatures you see in the finished product. But when you do see the finished product, it just makes the attention to detail so much more awe inspiring.
Even filming on the sets, the art department and props and all of the individual pieces that are then created together to make these bigger environments are just incredible. In that respect, you don't have to suspend your disbelief that much, because it all feels so real.
Did you ever play Dungeons & Dragons before being cast?
I confess to actually never having played Dungeons & Dragons, although I was aware of it through friends of mine who are gamers. But the minute I started to do research, I had about 14 tabs open on my laptop, and I was just so engrossed by the world and the expanse of it that has been developed over decades. And it's still evolving, which is such an amazing thing.
This film is accessible to all audience members, whether they're fans of the game, fans of the franchise, or not. There's so much humor. Fans of the franchise will obviously recognize the epic backdrop of all the different locations and all of the various creatures and monsters. But it's 100% relatable, and there's something in it for everyone. You really don't need to be a diehard fan, and you don't need to know all about the lore in order to enjoy the movie as it is.
What do you like about working in fantasy?
Fantasy is so timeless. It's limitless, which is kind of redolent of our own human imagination. I love how the fantastical worlds encapsulate the magic of human creativity. It just goes to show that we don't have to be dictated or restricted by who we are, what we do, or how old we are, which is such a beautifully timeless and limitless facet of human existence. I love that against the backdrop of these really expansive, epic landscapes and worlds, there's also real intimacy and emotionality of the characters involved. There's relatability with each and every one of them. It shows that everyone has a story. And although everyone's story might be different, that can be incredibly unifying, and there can be common goals within that.
I think such a wonderful part of creating fantasy for myself, obviously, is the escapism of it. It's such a huge part of why I do what I do—to create escapes for people. It allows for such diverse and thrilling, exciting adventure that, obviously, isn't always what one can find in their own reality.
If you had to trust a character from the film by giving them one job, who would you choose to know that it would actually get done?
I would have to choose Holga because she has an incredible ability to fully own who she is and fully exist in this space that she takes up in the world. She proves herself as a great ally, and she has a fierce and relentless sense of determination. So I feel like I would put my trust in her, and I feel she'd do any job very well.
Dungeons & Dragons: Honor Among Thieves opens in theaters on March 31.