Features
Daniel Radcliffe's Delightfully Weird Post-Harry Potter Career
What does a guy have to do to prove he's not a wizard anymore?
This article comes from Den of Geek UK.
Hogwarts' class of '11 have pretty much all grown up exactly as we expected them to. Hermoine went on to play a Disney Princess, model for Burberry and lead the UN, Draco became a supervillain on The Flash, and Ron did a voice in the Postman Pat movie. And Harry became a famous leading man in a dozen other Hollywood franchise films, right?
Not so. While Daniel Radcliffe undoubtedly got sent umpteen character roles that would have cast him as a well-meaning, nice, courageous, slightly geeky young man – he turned them all down in favor of a post-Potter career that's practically impossible to pigeonhole.
Seemingly taking any and every opportunity he can to distance himself from the role that made him famous, the films he's chosen since wrapping The Deathly Hallows have all been admirably… different.
With his next, Guns Akimbo, seeing him wielding two guns in a dressing gown as he tries to murder a bunch of strangers in a televised deathmatch, Radcliffe seems to be moving into his John Woo period – which doesn't actually seem that odd at all when you look back at his other movie choices…
The Woman In Black (2012)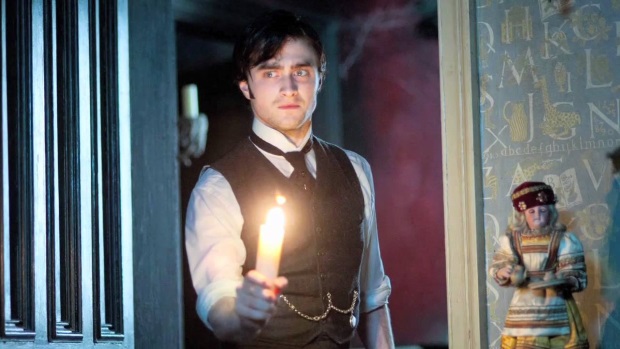 Or: "I'm not Harry Potter, I scare children!"
Before the Harry Potter series even finished, Radcliffe's first big act of defiance was to get his penis out in public. Starring in Peter Shaffer's acclaimed play, Equus, in its West End revival in 2007, the then 17-year-old took his clothes off in front of a sold-out audience of super fans – most of whom probably still had lunchboxes, pencil cases and backpacks with his face on them. Yet it was still shocking when he picked Hammer horror The Woman In Black as his first post-Potter movie.
Forcing the BBFC to rewrite their own rules, the film was controversially given a 12A on release – going on to receive 134 complaints from the parents of traumatised kids expecting to see Harry having more fun with comedy ghosts.
Kill Your Darlings (2013)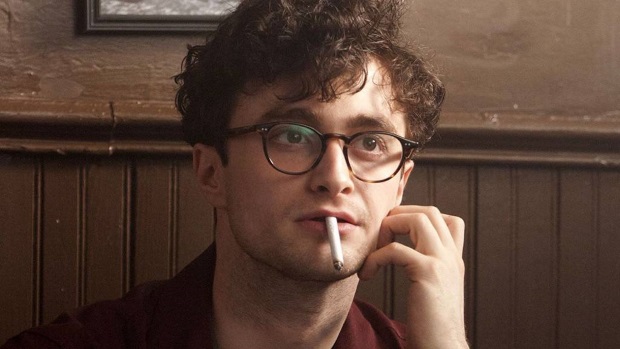 Or: "I'm not Harry Potter, I'm a gay beat poet!"
By all accounts, Radcliffe is a very well read young man. Already taking on a Bulgakov adaptation on TV with The Young Doctor's Notebook, his next film role was in John Krokidas' beat biopic as real life literary legend Allen Ginsberg. Doing an exceptional job with the role, Radcliffe took to the press tour and spoke eloquently about his artistic motivations for doing the film, and about his research into Ginsberg's life and works. Unfortunately, all anyone wanted to ask him about was his gay sex scene with Dane DeHaan – and almost every tabloid headline of the time obsessed over his pubic hair and why certain full frontal close-ups were cut.
What If? (2013)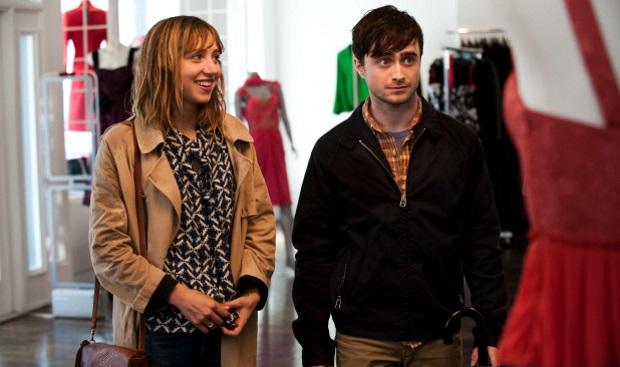 Or: "I'm not Harry Potter, I swear and stuff!"
It's 2014, mumblecore has already become Girls, and if you're not making a New York indie film about how nihilistic your love life is then you're basically just a sell out. Originally called The F Word (presumably because F**k you Dumbledore seemed a bit too on the nose), the title was changed in the UK to trick people into thinking they weren't going to hear Harry Potter swear like a sailor. Marking another important step towards proper indie cred for Radcliffe, he stood his ground amongst the cool kids like Adam Driver and Zoe Kazan to prove he's actually pretty good at being naturalistic. More would follow, but not for a few years…
Horns (2013)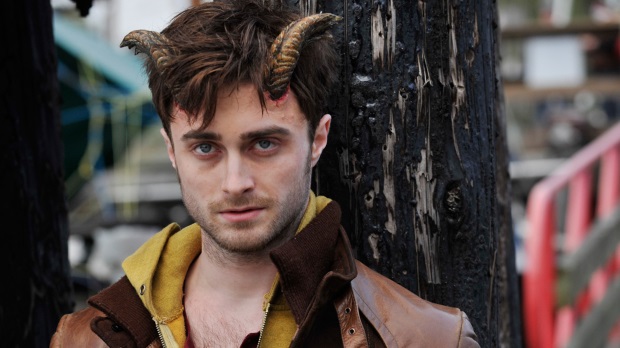 Or: "I'm not Harry Potter, I'm a horny demon!"
"You're just doing this to prove a point now, aren't you?" might as well have been the question every journalist was asking by the time Horns came along. Insulting though it is, you can sort of see their point. Picking Alexandre Aja's adaptation of Joe Hill's horror as his next film, Radcliffe's much-awaited return to fantasy saw him playing a man accused of raping and murdering his girlfriend – who then starts sprouting a pair of devil horns from his head.
To his credit, he knew exactly how to answer: "Most of my actor friends my age are all hoping to get into some mega-franchise and then not have to worry any more," he told the Independent, back in 2014. "It gives you so much autonomy over your career…"
Victor Frankenstein (2015)
Or: "I'm not Harry Potter, I'm an Eastern European hunchback!"
On paper, Paul McGuigan's Victor Frankenstein is Radcliffe's most commercial post-Potter film to date – and exactly the sort of role that most people would have assumed he would have taken after he left Hogwarts. It is a horror film (sort of), but it's also a glossy, big-budget fantasy blockbuster that has a choice lead role for Radcliffe as an ambitious, well-meaning doctor who gets caught up in the heroic pursuit of science. Except, Radcliffe didn't want that part. Letting the lead go to James McAvoy instead, Radcliffe played his assistant, Igor, a weird circus freak who spends his first big scene having his hump drained of puss. The film wasn't great, but Radcliffe's ambitions certainly were.
Swiss Army Man (2016)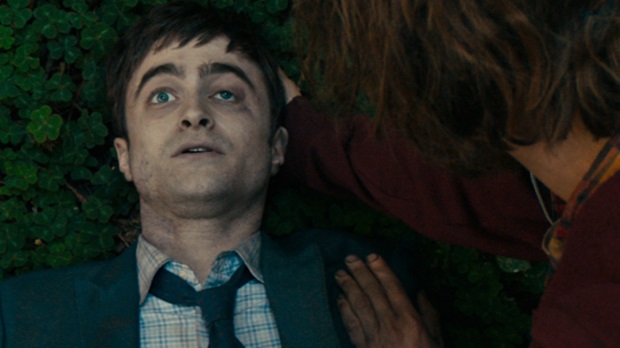 Or: "I'm not Harry Potter, I'm a farting corpse!"
At some point, a young Radcliffe would have sat down with his then more famous co-stars like Alan Rickman, John Hurt, Richard Harris and Gary Oldman and heard them impart their advice on the fame game. "You'll always be known as Harry Potter", probably smiled a fatherly Harris. "Yeah, unless you do something really weird, like play a farting corpse who gets ridden around like a jet ski!" said someone like Hurt, high on life and his own weird ideas.
Daniel Scheinert and Daniel Kwan's 2016 indie is probably the oddest idea for a film, ever, which has to have been part of the attraction for Radcliffe. The film itself is wonderfully sweet, and Radcliffe plays the best farting corpse we've ever seen, but it still wasn't enough to dispel the image of Hermione shaking her head in disapproval.
Now You See Me 2 (2016)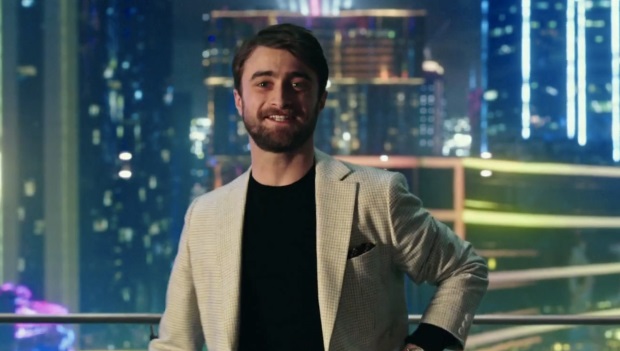 Or: "I'm not Harry Potter, I do REAL magic!"
Sometimes movies make loads of money for no apparent reason and we end up getting a sequel to something we didn't really like in the first place. Such was Now You See Me 2, a film that still somehow made enough money to green-light another sequel and (a Chinese spin-off). Another slightly more obvious choice for Radcliffe, he nevertheless took the one role in a starry ensemble that put him at odds with his Potter past.
While literally everyone else in the film is a talented magician (possibly even involved in a secret sect to harness the power of "real" magic), Radcliffe plays an obnoxious techie who uses computers instead of slight of hand to prove that magic doesn't exist. If you turn the volume up during the end credits you can just make out the sound of Dobby crying.
Imperium (2016)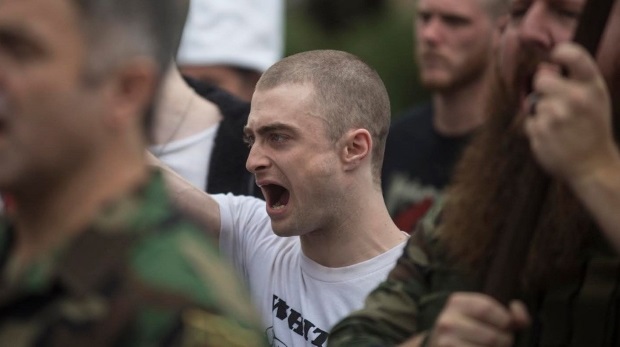 Or: "I'm not Harry Potter, I'm a nazi!"
Technically, Radcliffe didn't play a nazi in Daniel Ragussis' hard hitting crime drama – he's an undercover cop pretending to be a nazi – but the film does feature a scene where he eats a cupcake with a swastika on it. Watching the film, it seems like almost anyone else would have been better cast in the role, yet Radcliffe still does a pretty good job of looking (quietly, coldly) scary.
"There were times during that where I was asking "Why am I doing this movie!?! This is terrible!" Radcliffe told Den Of Geek UK in 2016. "You feel the incredible sense of conviction these people have about their worldview, and you start to feel hopeless that you could ever change it." Good on him for even trying though.
Jungle (2017)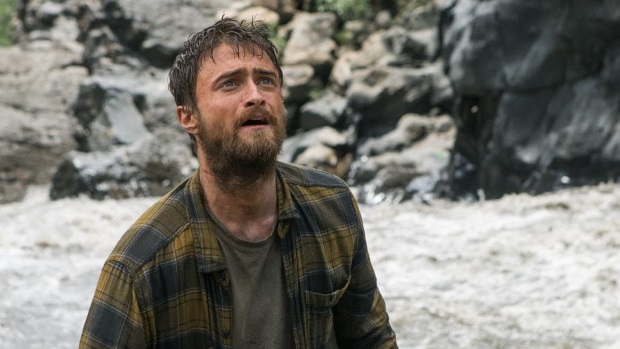 Or: "I'm not Harry Potter, I've got a worm growing out of my head!"
There are two things any actor can do to prove that they're really serious about their craft. One is to ugly-up (also known as "the Monster"), and the other is to gain or lose a load of weight. If you're doing a boxing biopic, you bulk up and get an expert to brag about how "you could have gone professional if you tried", but if you're doing a survival movie you'll probably have to live in the wilderness for months and eat bugs on camera. Unfortunately for Radcliffe – just like for Christian Bale in Rescue Dawn – no one actually saw Jungle, so he cut a big worm out of his head for nothing.
Beast Of Burden (2018)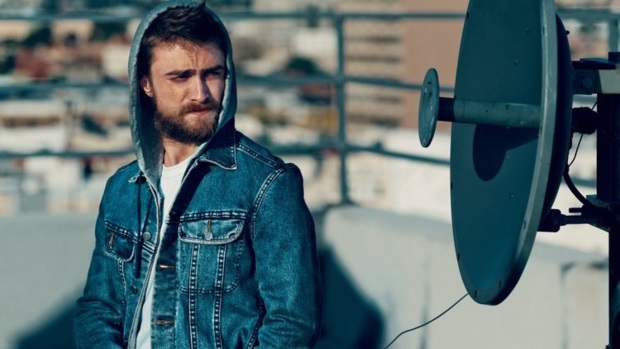 Or, "I'm not Harry Potter, I'm …"
Sadly, Radcliffe's most recent film is further away from Harry Potter than anything else he's ever done – but only because it went straight to DVD. Radcliffe stars as a drug smuggling pilot who ferries cocaine over the Mexican border – and almost everyone who reviewed it made some kind of pun about it being a "burden" to watch. Still, it's a characteristically bold move for Harry Potter to play an out and out criminal, and it probably all sounded great when he first read the script.
Read the latest Den of Geek Special Edition Magazine Here!