News
The Christmas Chronicles 2 Trailer Has Kurt Russell Back as Santa for Netflix Film
Kurt Russell dons his Santa suit once again for Netflix's The Christmas Chronicles 2, which will arrive in time for the holidays.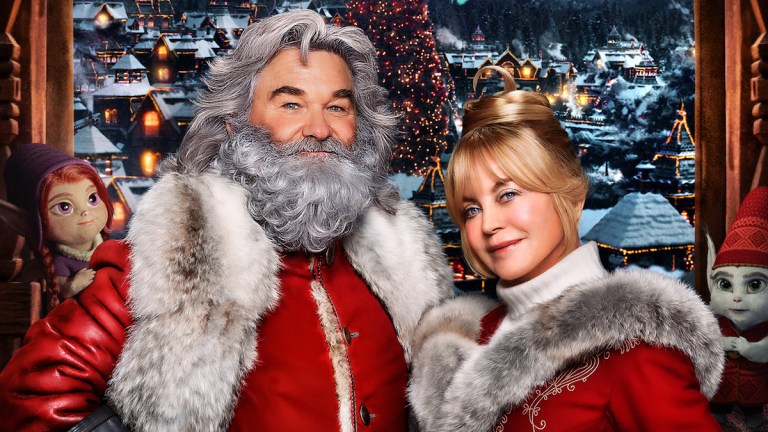 The Christmas Chronicles 2 will see Kurt Russell's rendition of Santa Claus back in his sleigh to haul holiday cheer, and close out a year in dire need of just that. Indeed, the Netflix movie sequel's trailer will whisk you away to a colorful, wintry peppermint-favored reality in which the worst thing we have to worry about is a dastardly ne'er-do-well (played by Deadpool 2's Julian Dennison,) who's trying to steal Christmas.
Chris Columbus, an esteemed director who knows a thing or two about Christmas classics from having directed the first two Home Alone movies, steps behind the camera for the Netflix sequel, working off a screenplay he co-wrote with the first film's screenwriter, Matt Lieberman.
Without further ado, check out the trailer for The Christmas Chronicles 2 just below.
As Netflix's official synopsis to The Christmas Chronicles 2 reads:
It's been two years since siblings Kate (Darby Camp) and Teddy Pierce (Judah Lewis) saved Christmas, and a lot has changed. Kate, now a cynical teenager, is reluctantly spending Christmas in Cancun with her mom's new boyfriend and his son Jack (Jahzir Bruno). Unwilling to accept this new version of her family, Kate decides to run away. But when a mysterious, magical troublemaker named Belsnickel threatens to destroy the North Pole and end Christmas for good, Kate and Jack are unexpectedly pulled into a new adventure with Santa Claus (Kurt Russell)."
As reflected in the plot, the sequel will arrive nearly two years to the day that The Christmas Chronicles hit Netflix back in 2018. That film was directed by Clay Katis (The Angry Birds Movie), who has ceded the sequel's big chair to Chris Columbus, who brings experience from high-profile pictures—besides the Home Alone movies—such as the first two Harry Potter films, Percy Jackson & the Olympians: The Lightning Thief, Rent, Mrs. Doubtfire, Nine Months and Adventures in Babysitting, having most recently directed 2015's Pixels.
While Netflix's final metrics for The Christmas Chronicles were—in typical fashion—not properly released, a December 2018 report cited 20 million views for its first week; a number that, when theoretically applying an average $10 ticket price, would (emphasis on "would,") yield a $200 million gross, making it a smash hit—skepticism over the metrics notwithstanding. Nevertheless, it is clear why Netflix tapped a helmer as high-profile as Columbus this time around, since the move validates the first film's status as a views-accruing evergreen holiday asset, even during an era in which the streaming giant has been canceling many of its high-profile television shows. Indeed, the trailer indicates a larger scope, notably with the elaborate scenery we see of Santa's Village.
As far as the cast is concerned, Netflix is sticking to the tried and true, not only retaining star Kurt Russell, but giving more screen time to its IRL couple, with Goldie Hawn's Mrs. Claus seemingly fielding a bigger role. Moreover, the teens who helped Santa save Christmas in the first film, played by Darby Camp and Judah Lewis, are back, joined by their onscreen mom, Kimberly Williams-Paisley. Additionally, there are some notable newcomers here with Tyrese Gibson fielding a role, and the aforementioned Julian Dennison as the film's antagonist, Belsnickel, seen tapping into the contrasting comedic and dark sides we saw of his role as Russell Collins/Firefist in 2018's Deadpool 2 opposite Ryan Reynolds.
The Christmas Chronicles 2 Release Date
The Christmas Chronicles 2 is set to kick off your holiday season when it hits Netflix on Wednesday, November 25 (the day before Thanksgiving).