News
Chadwick Boseman's Final Film, Ma Rainey's Black Bottom, Reveals First Look
Photos from the final onscreen performance of late Black Panther star Chadwick Boseman in Netflix film Ma Rainey's Black Bottom have arrived.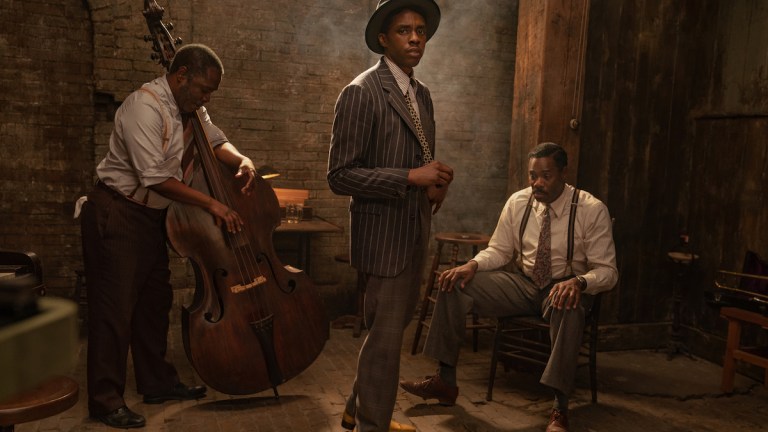 Chadwick Boseman may have left the realm of the living far too early at the age of 43, but the Black Panther star's legacy will be further cemented with the release of his starring role in Netflix film Ma Rainey's Black Bottom, which will stand as his final onscreen performance.
Netflix has released the first images previewing Ma Rainey's Black Bottom, a historical drama set in 1927 Chicago, in which Viola Davis co-stars as the eponymous Ma Rainey, a popular Southern singer dubbed the "Mother of Blues," who's come to the Second City for a crucial recording session; an endeavor complicated by her ambitious, machinations-making trumpeter, Levee (Boseman), and clashes with her manager—and other elements of the white-dominated music industry—over the creative direction of the music. The images (starting with the above title image,) can be seen just below.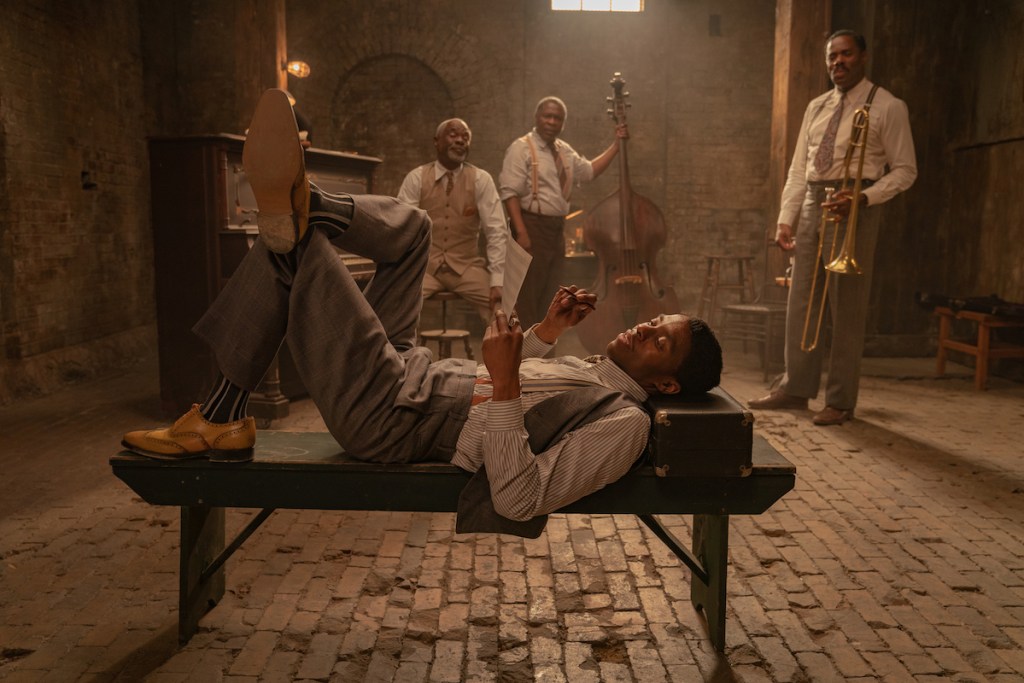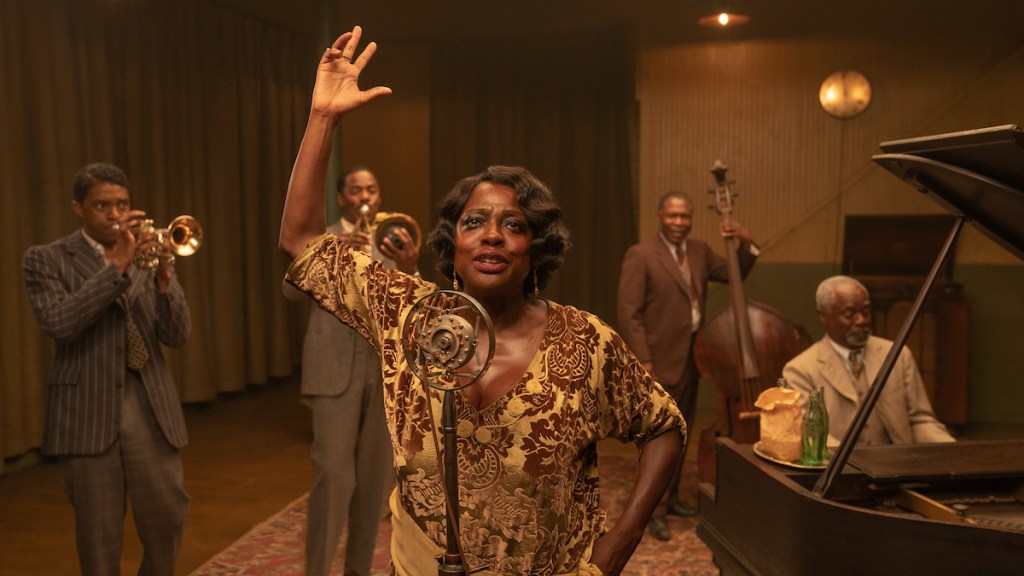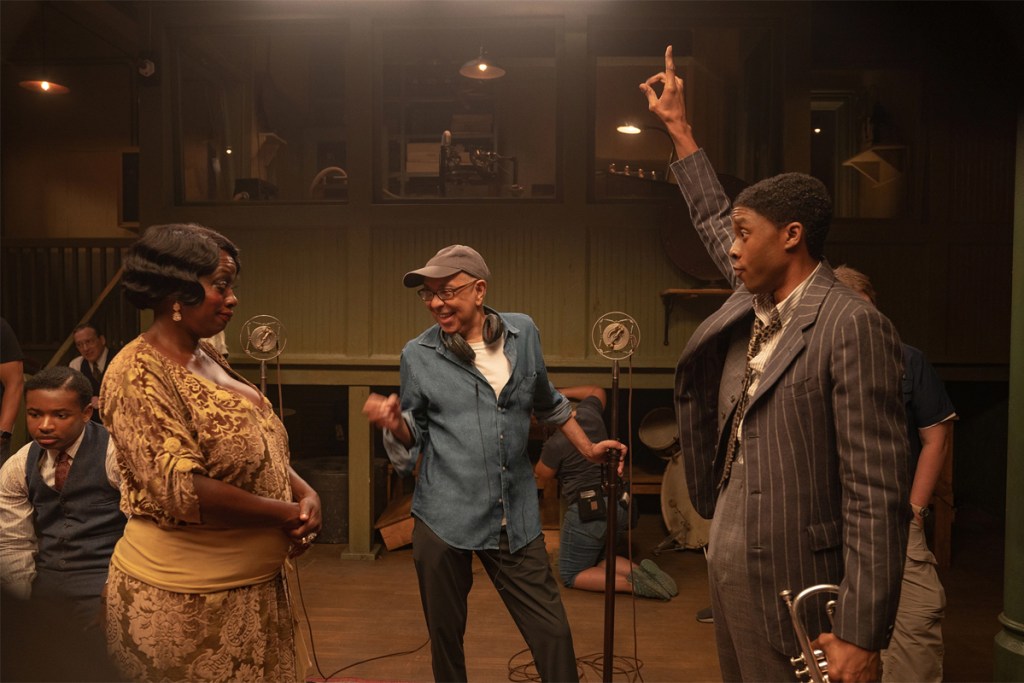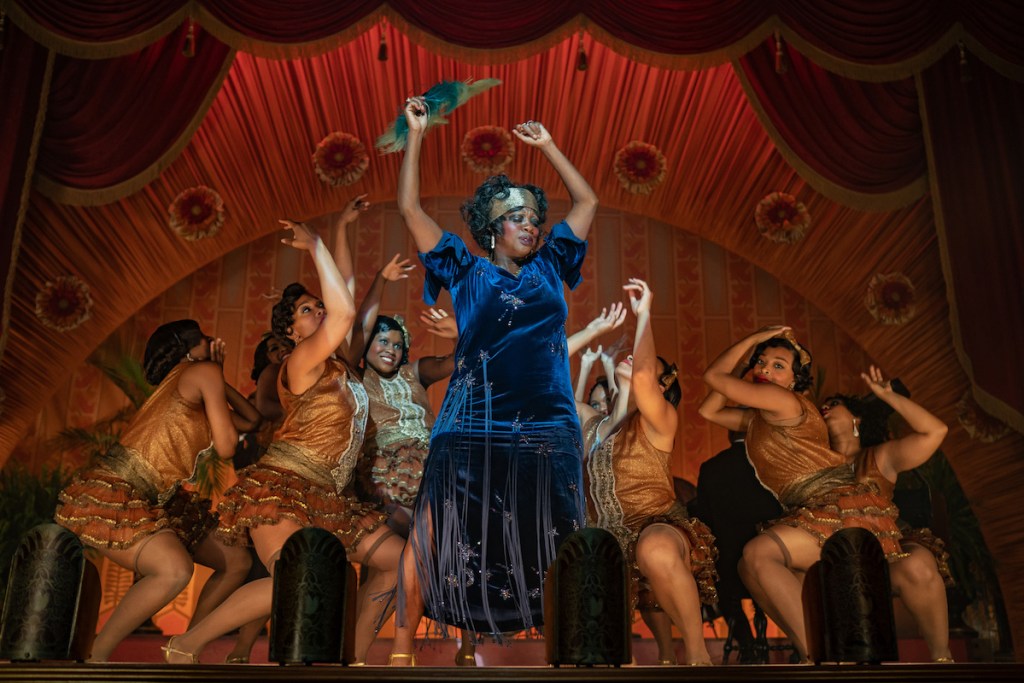 Directed by George C. Wolfe (The Immortal Life of Henrietta Lacks), Ma Rainey follows a screenplay by Ruben Santiago-Hudson (a veteran actor recognized from roles such as Castle's Captain Montgomery), who adapted the stage show by Fences playwright August Wilson. It also happens to be the second recent Netflix film to feature Boseman, who also put in a crucial supporting role in the platform's Spike Lee-directed drama, Da 5 Bloods, which was released this past June. The starring duo of Boseman and Davis are joined in the cast by names such as Colman Domingo, Glynn Turman, Michael Potts, Taylour Paige and Dusan Brown.
The film notably sees Viola Davis in another Wilson work after she put in an Oscar-winning Supporting Actress performance in the 2016 film adaptation of Fences. Yet, she recounts to The New York Times of being notably impressed by her Ma Rainey co-star, Boseman, who came into the picture as an instant pop culture icon from his Black Panther role, which not only yielded the $1.3 billion worldwide-grossing 2018 solo film, but—amongst other lucrative Marvel movie appearances—was the source of prominent applaud moments in 2019's Avengers: Endgame, which, at $2.79 billion worldwide, is the top-grossing film in industry history. Yet, despite Boseman achieving the kind of success that could easily corrupt a lesser man, Davis paints the picture of a humble professional, stating:
"A lot of actors mistake their presence for the event. An actor of Chadwick's status usually comes on and it's their ego who comes on before them: This is what they want, this is what they're not going to do. That was absolutely, 150 percent off the table with Chadwick. He could completely discard whatever ego he had, whatever vanity he had, and welcome Levee in."
Additionally, Davis describes Boseman's final role as the troubled Levee—an apparently antagonistic one—as representative of the struggles—personally and systemically—that shaped the reality of African-Americans, notably men, both in the 1920s setting and now. As she explains:
"I think a lot of times, people look at someone's life backwards. Now we have the unfortunate knowledge that Chadwick succumbed to cancer at 43, but really, Levee represents so many Black men living in America. What we're constantly navigating on a day-to-day basis is the trauma of our past — we're trying to heal from it, we're even trying to understand that it's there, and we're negotiating that with our dreams and who we want to become."
In that sense, while Ma Rainey's manifestation as a Netflix streaming offering might not make it an appropriately-grandiose high profile coda on which Boseman's legendary career should end, it can be seen as a thematically poetic end. Indeed, Davis believes that the role carries poignant parallels to the late actor's life, stating:
"Now we know that the role mirrors Chadwick's life, but if that were omitted, it still mirrors his life in a way. Because it mirrors the life of every Black person grieving, and especially the life of a Black man."
Ma Rainey's Black Bottom premieres on Netflix on Friday, December 18.