News
Bradley Cooper's Leonard Bernstein Movie Headed to Netflix
Bradley Cooper's Leonard Bernstein biopic is moving to Netflix, meaning Steven Spielberg is producing a Netflix film.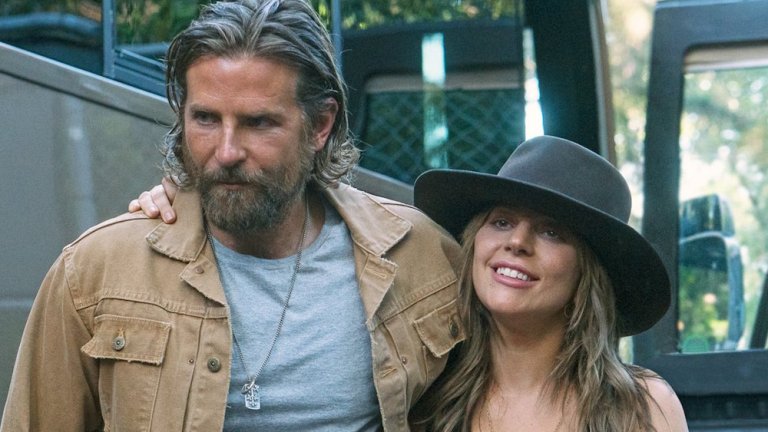 In a bit of a shock given the pedigree of talent involved, Bradley Cooper's untitled Leonard Bernstein biopic has found a new home far from Paramount Pictures. Following in the footsteps of Martin Scorsese's The Irishman, Cooper's passion project is moving to Netflix.
The news was broken Tuesday by Deadline, which reports that despite announcements of the project being developed at Paramount in 2018, Cooper's film about the legendary musical composer is moving to the streaming service for distribution without any further cooperation with Paramount. This is the second Scorsese-produced project to make the jump, as before committing to The Irishman, Scorsese at one point intended to direct this Bernstein biopic at Paramount based on a script by Josh Singer (Spotlight). Cooper has since rewritten that script alongside Singer for a new draft that he will direct, star in, and produce.
Additionally, the film still features Martin Scorsese as a producer and is also being produced also out of Amblin, which means Steven Spielberg is producing a Netflix original film. Additionally, Joker director Todd Phillips is also producing, continuing his professional partnership with Cooper, who was a producer on that Oscar nominated supervillain movie.
This is all of course another interesting sign of the changing times since Cooper is at the height of his Hollywood clout after writing, directing, and starring in A Star is Born. While the movie was snubbed from many major Oscar wins, it still grossed over $430 million worldwide and became the sleeper hit of fall 2018, as well as an awards darling as far as Lady Gaga's "Shallow" is concerned. The fact he is doing another musical-adjacent movie in which he stars as the composer of some of the greatest musicals of all-time, including West Side Story and On the Town, should seem like a surefire awards contender with mainstream appeal. Yet it will be at Netflix, where the film will enjoy a theatrical release similar to The Irishman so as to compete for end of the year accolades (complete with Spielberg invested in its award chances).
Bernstein is of course one of the most storied composers and conductors of the 20th century. Coming to prominence after conducting the New York Philharmonic at the age of 25 as a last minute replacement, he rose to the top of New York society and the arts, composing original music for Broadway musicals, plays, ballets, and operas. He also briefly had some success with Hollywood thanks to the On the Town movie adaptation and his original score for On the Waterfront, albeit he was blacklisted shortly after that latter 1954 film was released due to wrongful accusations of being a communist. Not that it slowed him down in New York where he continued to compose, lecture, and conduct the New York Philharmonic.
The film is expected to be a less conventional biopic as it is being told through the prism of his marriage to Felicia Montealegre. The Chilean-born actress remained married to Bernstein for nearly 30 years and until her death, even though Bernstein was a not-so-closeted gay man. Presumably the film will be making that unusual marriage and relationship its centerpiece.
David Crow is the Film Section Editor at Den of Geek. He's also a member of the Online Film Critics Society. Read more of his work here. You can follow him on Twitter @DCrowsNest.