News
Link Tank: Teenage Mutant Ninja Turtles Patch and Hat Giveaway
What's up, dude? Calling all Teenage Mutant Ninja Turtles fans! We're partnering with Monster Warship to giveaway an awesome Ninja Turtle-themed cap and set of patches and more in Link Tank!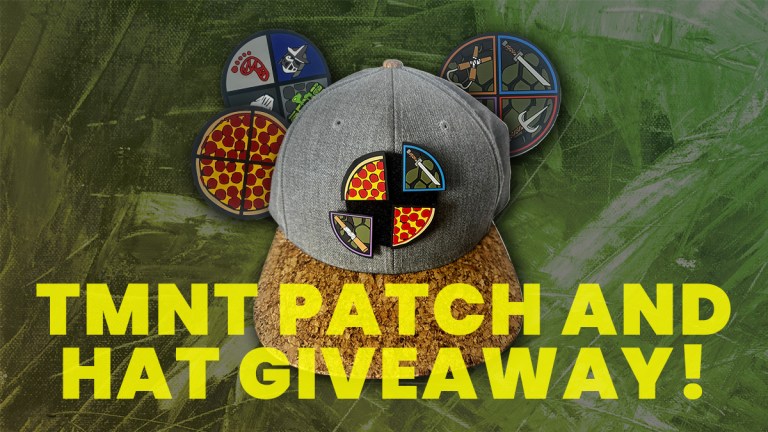 We're giving away an awesome Teenage Mutant Ninja Turtles hat and set of patches, perfect for any TMNT mega fan! Learn more about how to enter below:
Check out more incredible merchandise from Monster Warship here
LEGO fans have something new to look forward to, but hopefully this set doesn't come alive when you're away because it's full of creepy crawlies.
"The LEGO Group today unveils the LEGO Ideas The Insect Collection, originally conceived by LEGO fan José Maria. The new LEGO Ideas 21342 The Insect Collection – the 50th product from the fan-sourced platform – includes each insect on a separate display based on aspects from their natural habitat."
We're one week away from the premiere of Ahsoka! Here are the episodes of Star Wars TV you should watch to prepare for the upcoming series.
"The Star Wars universe, with all its movies, television series, books, comics, games, and everything else, can feel intimidatingly vast, even for the most devoted fans. That's especially true of the newest series in the franchise, Ahsoka, which premieres August 23 on Disney+. The show's central character (portrayed in live-action by Rosario Dawson) has been around since the original animated film The Clone Wars was released in 2008, and has been subsequently depicted in many shows, books, and games."
Much like a video game, segments of Spider-Man: Across the Spider-Verse have been patched up for home release.
"In a recent interview with GamesRadar, Spider-Man: Across the Spider-Verse producers Phil Lord and Chris Miller explained why the movie's digital release introduced some changes to its multiple theatrical cuts. Sony Pictures Imageworks 'still had some shots that they felt they could do better for the finished version' while the movie's international cut was going through censor checks two months before its release, according to Miller."
Bradley Cooper stars both in front and behind the camera for the upcoming biopic Maestro about the iconic composer Leonard Berstein.
"Netflix has unveiled the first official trailer for Leonard Bernstein biopic, Maestro. Bradley Cooper not only stars as the esteemed conductor, but also the film's director, making the project his second directorial venture since A Star Is Born in 2018. A biographical romance, the film will primarily focus on Bernstein's relationship with longterm lover, Felicia Montealegre Cohn Bernstein, played by Carey Mulligan."
With Killers of the Flower Moon hitting theaters this fall, discover more about the true story behind the film.
"In late May of 1921, 34-year-old Mollie Burkhart was summoned to a ravine on the Osage reservation where she lived. A body had been found there, Mollie was told. Could she identify it?
She could: It was Mollie's older sister, Anna Brown, who'd gone missing a week earlier. A bullet hole now marked the back of Anna's skull."