Features
The Big Movie Blockbusters of 2020
Next summer's big-screen line-up is already looking full of tempting Hollywood tentpoles. We take a look at what's coming up...
This article comes from Den of Geek UK.
We're already well into summer blockbuster season 2019, so what better time to take our annual look ahead to what goodies next summer has in store for us.
There's the usual batch of sequels – including the return of James Bond and Wonder Woman to our screens – and, of course, a Disney live-action remake. But there are also a few intriguing new projects – including Christopher Nolan's latest event movie, which is, of course, shrouded in mystery.
We've included the titles that we're fairly certain will come out, and not those that are currently mere rumours. There are also three as yet unannounced Marvel movies coming in 2020, as well as two unannounced Marvel movies – we'll add those in as soon as we know what they are (hopefully SDCC in July or Disney's D23 Expo, taking place in August, will give us a clearer idea of what's going on with Marvel's Phase 4).
More on these as we know it – but for now, get ready for another bumper movie year…
Godzilla vs. Kong
ETA: March 13
Godzilla: King of The Monsters has recently been unleashed, paving the way for Godzilla vs. Kong, the fourth part of Legendary's Monsterverse, directed by Adam Wingard (Blair Witch, You're Next). As the title suggests, the titan lizard is set to meet with the god-like ape we first encountered in Kong: Skull Island. Who will win in a fight? Or will the behemoths team up to defeat an even bigger foe? We'll tell you in 2020. Don't be surprised if this release date changes, though – Warner Bros chairman Toby Emmerich recently suggested the film could move back, reportedly owing to the box-office underperformance of King of the Monsters…
You can read more about Godzilla vs. Kong here.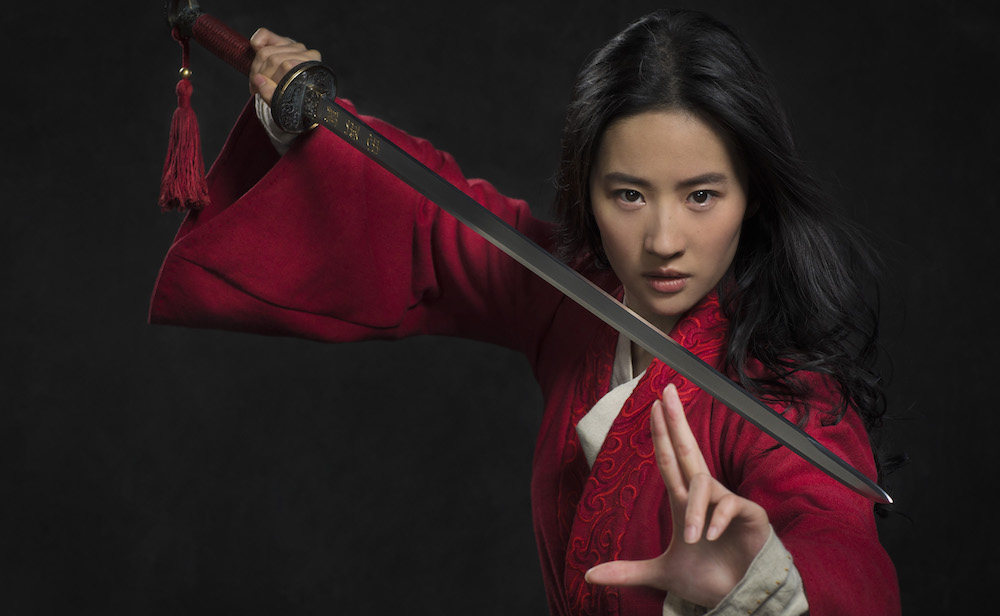 Mulan
ETA: March 27
The Disney live-action remakes are coming thick and fast – in 2019 we've had Dumbo, Aladdin, and up next is The Lion King, and next year it's the turn of Mulan, the tale based on a Chinese legend of a young woman who dresses as a man so she can go to war and save her father. Whale Rider's Niki Caro directs, with Yifei Liu in the lead role and action cinema legends Donnie Yen and Jet Li supporting.
Bond 25
ETA: April 8
Daniel Craig's final outing as 007 has been kicking about for a while, with various directors courted and Danny Boyle attached for a time. It's now in the care of director Cary Fukunaga, who co-wrote a draft of the script with Phoebe Waller-Bridge and Scott Z. Burns based on the original one by long-term James Bond writers Neal Purvis and Robert Wade. No title has been announced yet, but we know that Léa Seydoux's Madeleine Swann will return, along with series regulars Ralph Fiennes, Ben Whishaw and Naomie Harris. Jeffrey Wright is back as Felix Leiter, while Rami Malek joins the cast as the villain of the piece.
A Quiet Place 2
ETA: May 15
A sequel to John Krasinski's excellent high-concept horror has been greenlit, with Cillian Murphy joining returning cast member Emily Blunt – the kids (Millicent Simmonds and Noah Jupe) may also return, but that's currently just rumored. No word yet on the plot, but we're hoping they address the cry of "Why don't they just go and live by the waterfall?" that came from many viewers after the first film. A Quiet Place 2: A Noisy Place, anyone?
You can read more about A Quiet Place 2 right here.
Fast & Furious 9
ETA: May 22
Series veteran Justin Lin, who directed the middle four entries (from Tokyo Drift to F&F6), retakes the reins for this ninth instalment in the increasingly preposterous action franchise. Regulars Vin Diesel, Michelle Rodriguez, Jordana Brewster, and Tyrese Gibson are all returning, as is Tokyo Drift star Lucas Black, if rumors are to be believed. Dwayne Johnson – soon to be seen in his own spin-off, Hobbs & Shaw – won't be back, but if you're a fan of wrestlers-turned-actors, don't fret: according to Deadline, John Cena has officially signed on to join the Fast family and will reportedly be playing a "badass."
Wonder Woman 1984
ETA: June 5
After her World War 1-set first solo movie, Wonder Woman is leaping forward to the 1980s for the follow-up. Don't call Wonder Woman 1984 a sequel, though: according to star Gal Gadot, the film is "not a sequel, it's its own story" – more of a standalone adventure in the vein of the James Bond and Indiana Jones films.
Story details are light at the moment, but we do know it involves Diana coming into conflict with the Soviet Union during the Cold War, the introduction of comic-book nemesis Cheetah (played by Kristen Wiig) and the mysterious return of Steve Trevor (Chris Pine), who seemingly died in an exploding plane nearly 70 years earlier. Game Of Thrones' Pedro Pascal has also joined the cast, while Connie Nielsen and Robin Wright are back as Diana's Amazonian mother and aunt, respectively. Returning director Patty Jenkins will be hoping she has another huge hit on her hands – the first film took over $800 million at the worldwide box office, so anticipation is high for this one.
Read more about Wonder Woman 1984 right here.
Free Guy
ETA: July 3
This high-concept action comedy directed by Night At The Museum's Shawn Levy sees Ryan Reynolds play a bank teller who discovers he's actually a background character in an open world video game that is about to be taken offline. Jodie Comer and Taika Waititi co-star in a movie which sounds a bit like Wreck-It Ralph meets Ready Player One. The movie is currently shooting in Boston.
Top Gun: Maverick
ETA: July 17
Welcome back to the danger zone… A sequel 34 years in the making, Top Gun: Maverick sees the long-awaited return of Tom Cruise's titular pilot, now a flight instructor who's training the grown-up son (played by Whiplash's Miles Teller) of his late partner, Goose. Val Kilmer is back as fellow pilot Iceman, and Cruise's fellow '80s breakout star Jennifer Connelly is on board as a potential love interest, too. The film is directed by Oblivion helmer Joseph Kosinski, taking over from the late Tony Scott, while Cruise's regular Mission: Impossible and Jack Reacher collaborator Christopher McQuarrie has lent a hand as co-writer.
Read more about Top Gun: Maverick right here.
Tenet
ETA: July 17
Christopher Nolan been keeping details of his next massive event movie under wraps but early whispers, via Variety and Collider, say it's "a globe-trotting adventure that dabbles in international espionage with shades of the mind-bending Inception but also somehow involves the time continuum a la Interstellar." Tenet will star John David Washington, Robert Pattinson, and Elizabeth Debicki along with Michael Caine and Kenneth Branagh, though naturally, we have no idea who they'll play yet.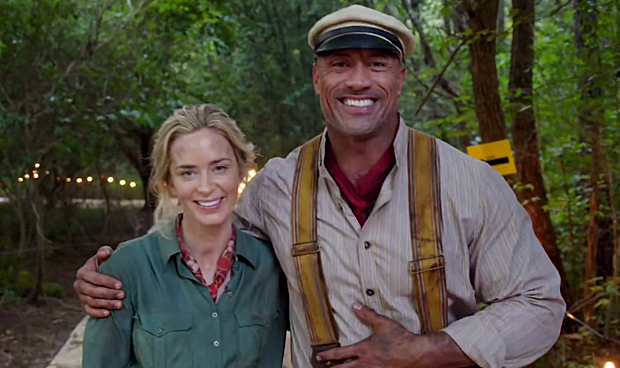 Jungle Cruise
ETA: July 24
Following in the footsteps of Pirates of the Caribbean, Disney are turning Disneyland's Jungle Cruise theme park ride into a big-screen blockbuster, directed by The Shallows helmer Jaume Collet-Serra. The movie will be a period piece, set during the Great Depression, and apparently takes inspiration from Humphrey Bogart and Katharine Hepburn's The African Queen. 
Dwayne Johnson plays a riverboat captain who takes a scientist (played by Mary Poppins herself, Emily Blunt) and her brother (comedian Jack Whitehall) on a dangerous jungle mission to find a mythical tree with healing powers. Filming has already wrapped, in plenty of time for the delayed July 24, 2020 release, and if Johnson and Blunt's onscreen chemistry is anything like the in-production sneak peeks have shown, expect this to be massive.
Read more about Jungle Cruise right here.
Morbius
ETA: July 31
In the second of Sony's Spider-Man spinoffs, Jared Leto plays Michael Morbius – a doctor suffering from a rare blood disease who attempts to cure himself using a serum concocted from the blood of bats, turning himself into a Living Vampire in the process. Ex-Doctor Who Matt Smith is on board as Morbius' pal-turned-villain, while the film is being directed by self-confessed comic-book superfan Daniel Espinosa (Safe House, Life).
The first film in Sony's new Marvel Universe, Venom, was a surprise hit at the box office, raking in a whopping $855 million. Can Morbius repeat its success? A similar formula (taking a popular Spidey villain and turning him into a complex anti-hero) and Leto's loyal worldwide fanbase suggest that it just might.
read more about Morbius right here.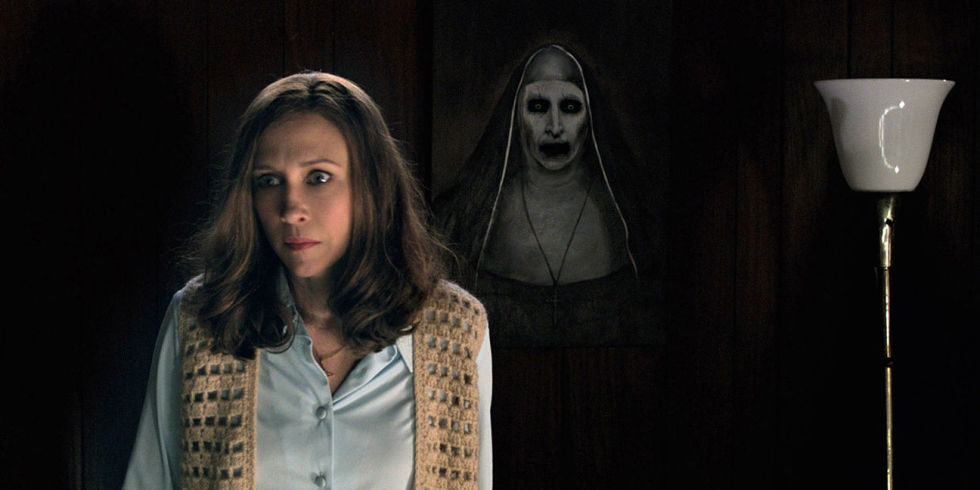 The Conjuring 3
ETA: Sept. 11
Filming began in early June for this sequel, which continues the adventures of "real ghostbusters" Ed and Lorraine Warren (once again played by Patrick Wilson and Vera Farmiga). It's the third of the Conjuring films but actually the eighth in the Conjuring universe, which also includes three Annabelle films, The Nun and The Curse Of La Llorona. La Llorona director Michael Chavez is heading up part three, taking over from James Wan, who'll still be producing. Like the previous two Conjuring films, the third will focus on a "real-life" case – this time it follows the murder trial of a man who claims to have been possessed by a demon.