Features
Best Family Movies on Netflix to Stream With Kids
Here are movies to watch with the whole family while staying in for social distancing.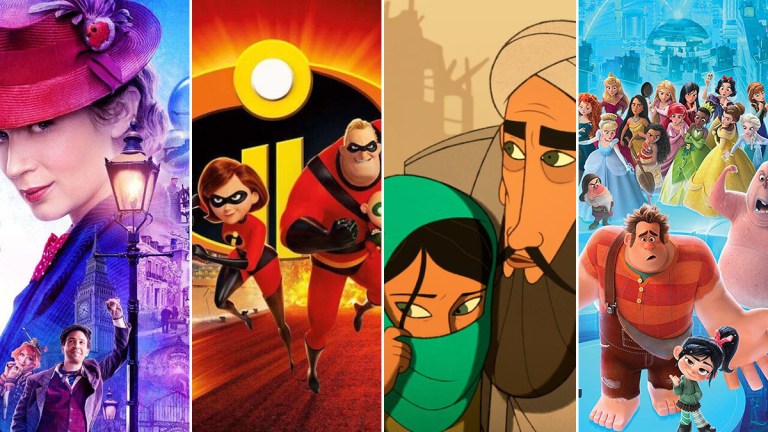 With so many of us staying safe and staying home, we may be finding ourselves with an abundance of screen time compared to our normal lives. If you're looking for some ideas of what to watch with your kids (that won't drive you crazy), you can try some of these movies on Netflix.
Incredibles 2 (2018) – U.S. Only
The Incredibles has long been one of my favorite superhero movies (and I love superhero movies). I was worried that when the sequel came out that it wouldn't live up to my expectations, but it managed to surpass them, sticking with the Parr family through both super and mundane problems. Launching immediately after the end of the first Incredibles movie, the sequel reveals the ongoing problems of being super in a world that doesn't want to acknowledge superpowers. Helen Parr (Holly Hunter), aka Elastigirl, becomes the spokesperson for reintroducing supers, while Bob (Craig T. Nelson) stays home to take care of the kids.
Both jealous of his wife and struggling with his role as a stay-at-home parent, Bob has to learn how to be a team player to make the family work. Meanwhile Helen unravels the mystery behind the new villain in town. My favorite moment in this film has nothing to do with powers and everything to do with parenting. Bob admitting that he forgot the batteries he went to the store for? The struggle is real. Those family moments make this a perfect film to watch as a family facing the challenges of the world's craziness.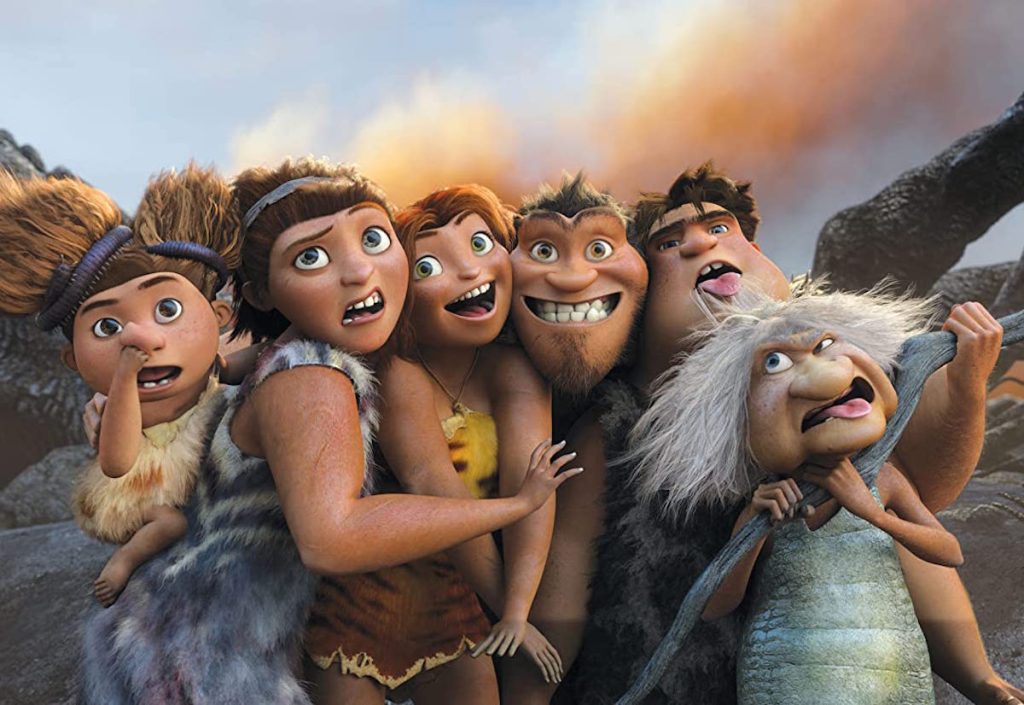 The Croods (2013) – U.S. Only
Though this father-daughter conflict film never reached the popularity of DreamWorks titles like the How to Train Your Dragon franchise, the familiar themes of tradition vs. progress featured in a setting with Neanderthals makes for a solid evening's entertainment. Eep (Emma Stone ) isn't willing to accept her father's decision that living in a cave keeps her family safe. After meeting homo sapien Guy (Ryan Reynolds), Eep feels even more strongly about her new ideas, and when a disaster destroys the family cave, Eep is determined to lead her family into the light.
Meanwhile father Grug (Nicolas Cage) struggles with how to keep his family safe when all his rules have been tossed out the window. The film has an all-star cast, including Cloris Leachman, and features the really catchy song "Shine Your Way," performed by Owl City and Yuna.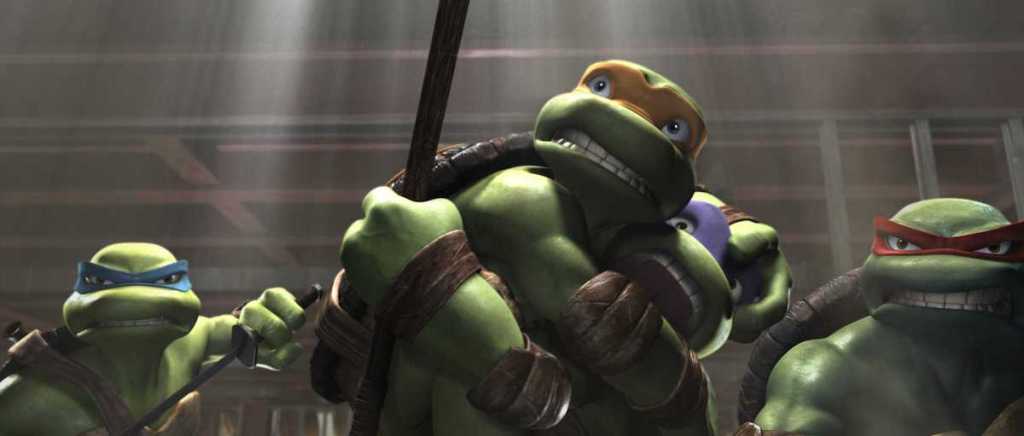 TMNT (2007)
The Teenage Mutant Ninja Turtles have gone through a lot of variations since I watched the after school cartoon in the '80s, but one of my favorites (if only for the amusement of Captain America/Chris Evans and Buffy the Vampire Slayer/Sarah Michelle Gellar playing opposite each other) is the 2007 CGI animated release TMNT.
The plot is about what you'd expect of a Turtles film: after going away to train, Leonardo (James Arnold Taylor) returns, only to find that his brothers, especially Raphael (Nolan North), have moved on without him. When he tries to step back into his leadership role, Raph rebels, leading to a division in the team. Meanwhile a rich immortal tycoon tries to resurrect other immortals for his own mysterious purposes. Other voice actors to listen for within the cast include Mako, Kevin Smith, Laurence Fishburne, Patrick Stewart, and Ziyi Zhang.
Ralph Breaks the Internet (2018) – U.S. Only
Your favorite virtual friends are back in the arcade—and getting online—in this sequel to Wreck-It Ralph. When the arcade game housing Vannelope (Sarah Silverman) breaks, Ralph (John C. Reilly) and his "little sister" go into the internet to try to find a new piece that will save her game. But the internet is an exciting place, and Vannelope's eyes are opened to just how much bigger her world could be. Ralph doesn't want to lose his best friend and he makes the bad choices that mean he ultimately has to face his own giant insecurities, and overcome them to be a better friend. With a focus on staying friends even when you're separated, this one might inspire your kids to reach out virtually to their own besties.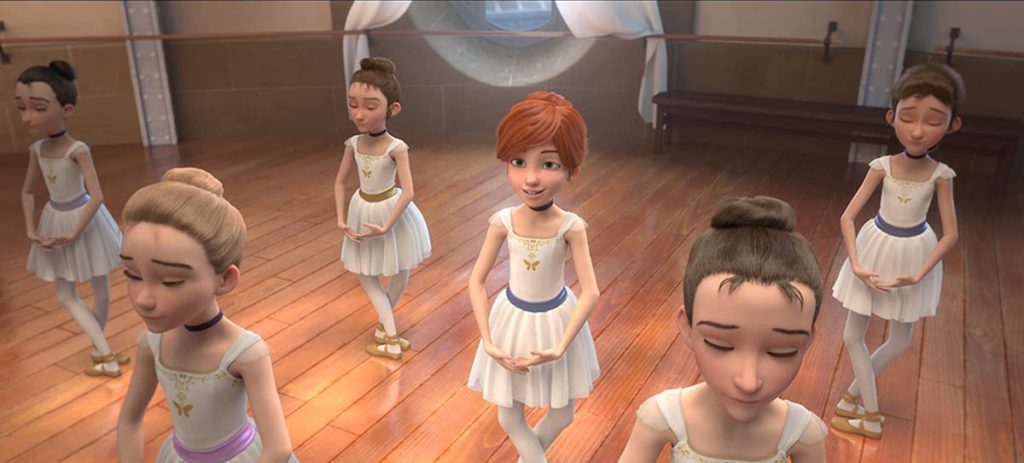 Leap! (2016) – U.S. Only
This ballet-focused film features two orphans determined to make a better life for themselves in Paris. After the two of them escape the orphanage that tries to crush their spirits, Félicie (Elle Fanning) bluffs her way into becoming a ballerina in training; Victor (Dane DeHaan) pursues his passion for inventing by getting an apprenticeship.
While the story is fairly formulaic, the 1880s setting in Paris, and shots of familiar icons in progress (the Statue of Liberty, the Eiffel Tower) give offer some extra flavor, and could even create a leaping (pun intended) off point for distance-learning conversations about geography or history. Even without that extra hook, it's an under-appreciated film that will especially appeal to dancers and underdogs.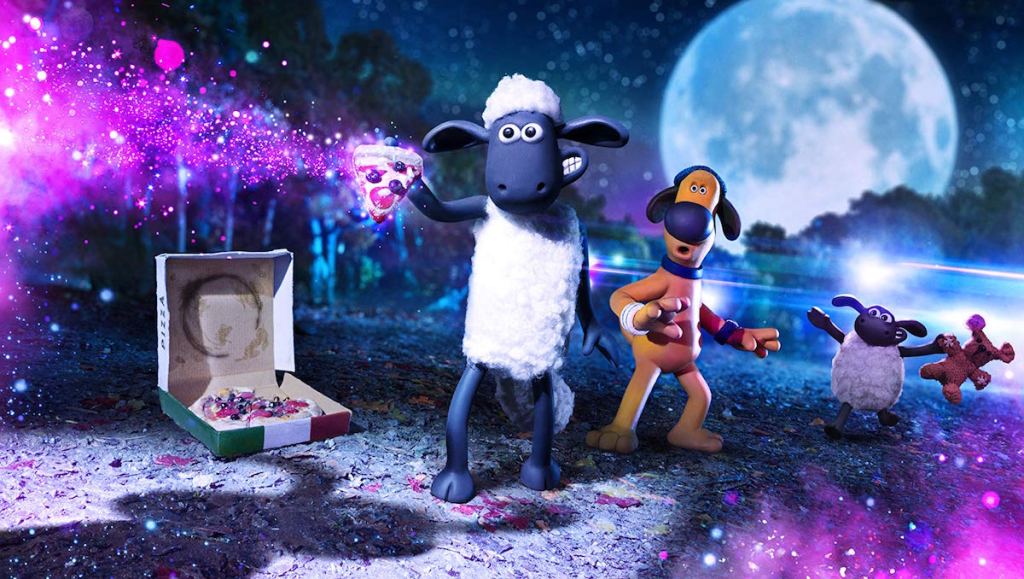 Farmageddon: A Shaun the Sheep Movie (2019) – U.S. only
Wallace and Gromit spin-off character Shaun the Sheep debuted on the big screen in 2015 and returned last year in an interstellar adventure. It's back on Mossy Bottom Farm where Shaun encounters an intergalactic visitor. He's determined to get her home before villains, seeking her out for their own nefarious purposes, can capture her. Fans of the stop-motion animation style—and especially the comedy of this British series—will enjoy the film, and families looking for further on screen distraction from the real world may move straight from this to the Netflix original series Shaun the Sheep: Adventures from Mossy Bottom.
Despicable Me (2010) – U.S. Only
Who knew that the yellow Minions would be household icons 10 years after this movie was released? While the silly sidekicks to villain Gru (Steve Carell) certainly steal the show, the journey of an unloved and underappreciated master thief who wants to steal the moon, but then instead forms a lasting relationship with three orphaned girls, remains a favorite of mine. While this one doesn't hit Netflix until mid-April, it's one you should definitely pull up later in the month!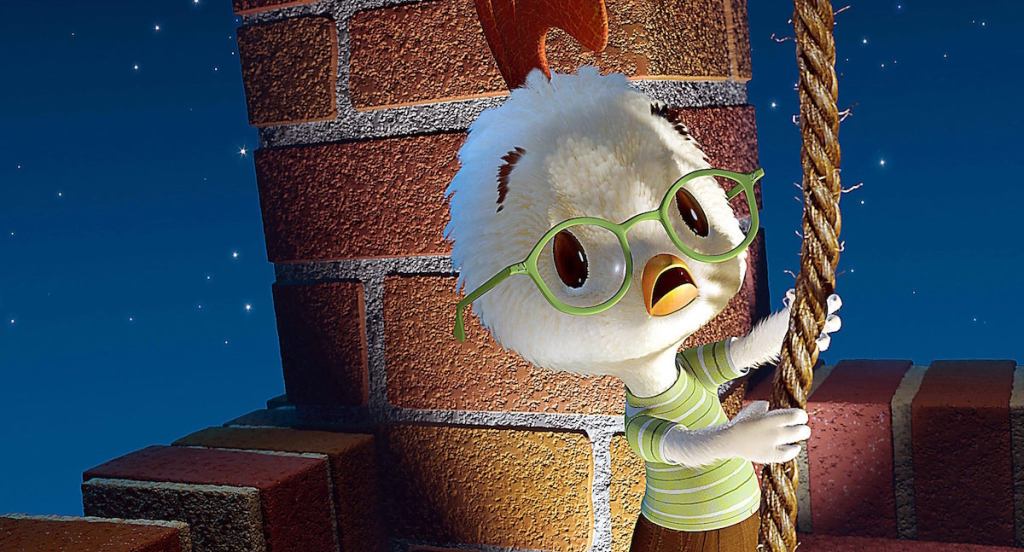 Chicken Little (2005) – U.S. Only
This quirky Disney film often gets overlooked, despite its madcap pacing and comical plot. In the story, Chicken Little (Zach Braff) is hit by an actual piece of the sky—part of an alien spaceship—and he and his friends Abby Mallard (Joan Cusack as the Ugly Duckling) and piglet Runt (Steve Zahn) have to save their town from an alien invasion when no one believes them. The heart of the story is about Chicken Little's relationship with his father and his desire for a little respect from both his dad, who he wants to believe in him, and his community. The heart-to-hearts being interrupted by sheer chaos add to the humor. While this may not be a Disney classic, it's a cute film to watch together.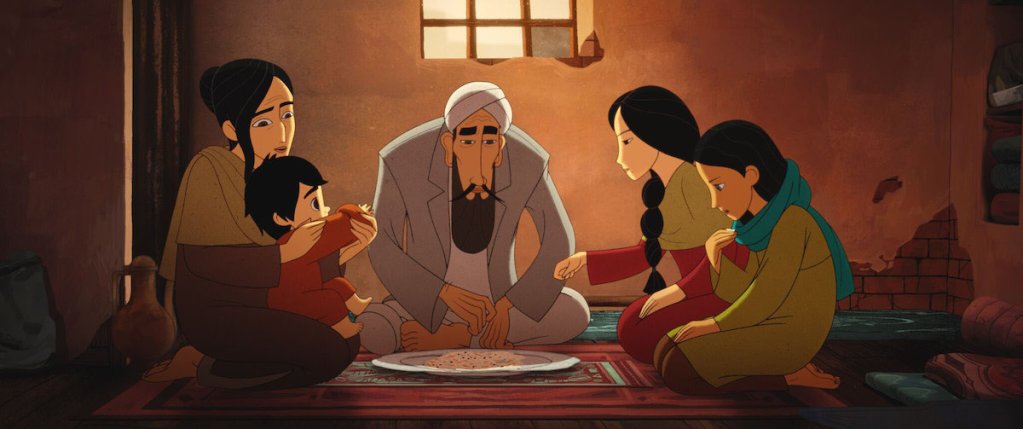 The Breadwinner (2017)
For something more sophisticated than silly, families could turn to this 2017 Best Animated Feature Oscar nominee (and winner of many other awards that same year). Based on the novel by Deborah Ellis and set in a Taliban-controlled Afghanistan, the film is the story of 11-year-old Parvana (Saara Chaudry). When her father is unjustly arrested and the family is left without an adult male relative to earn money for them, Parvana disguises herself as a boy to be allowed to work. Parvana faces violence and strife throughout the film, and though it does have a mostly happy ending—the family is reunited—there are enough questions about the difficulties of the family's situation that this may be best for families with older children to watch together.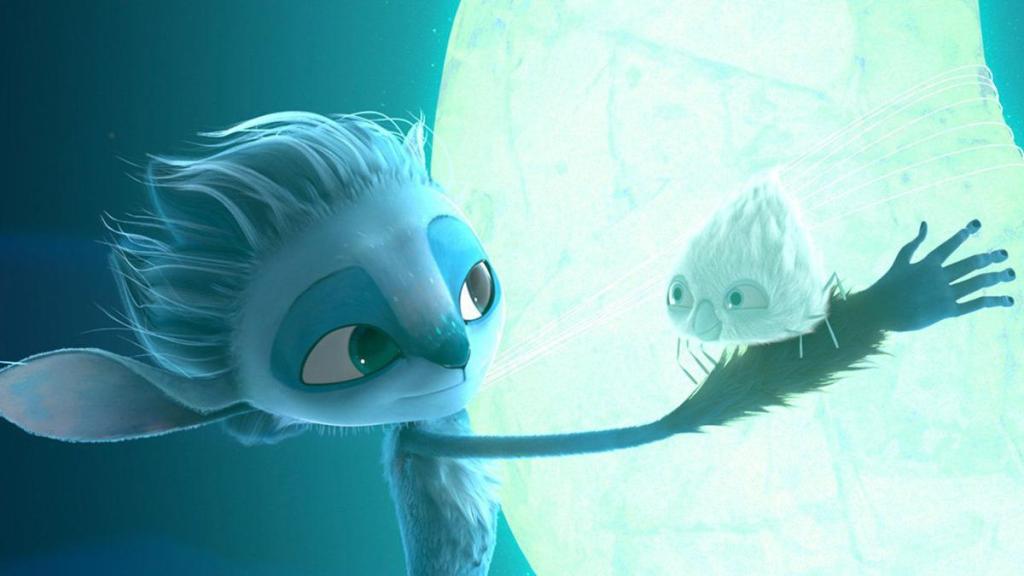 Mune: Guardian of the Moon (2013) – U.S. Only
For a fantastical fantasy adventure, families might enjoy the story of a small moon guardian who must retrieve the sun after it has been stolen. The villain Necross (Davey Grant) is determined to send the world plunging into total darkness. He takes his opportunity when Mune (Joshua J. Ballard), a forest spirit, is selected over Guardian apprentice Leeyoon (Féodor Atkine) to become the Guardian of the Moon. Leeyoon's jealousy gives Necross the chance to sow strife, and Leeyoon convinces the new Guardian of the Sun, Sohone (Omar Sy) to confront Mune and criticize the small creature's poor job, leading to the theft of the moon.
There are a lot of mythic tropes here, and the complete invention of the fantasy world may be a lot for viewers to take in all at once. Additionally, the only female character isn't given a lot to do, but the award-winning French film (dubbed in English) will absolutely please the eyes.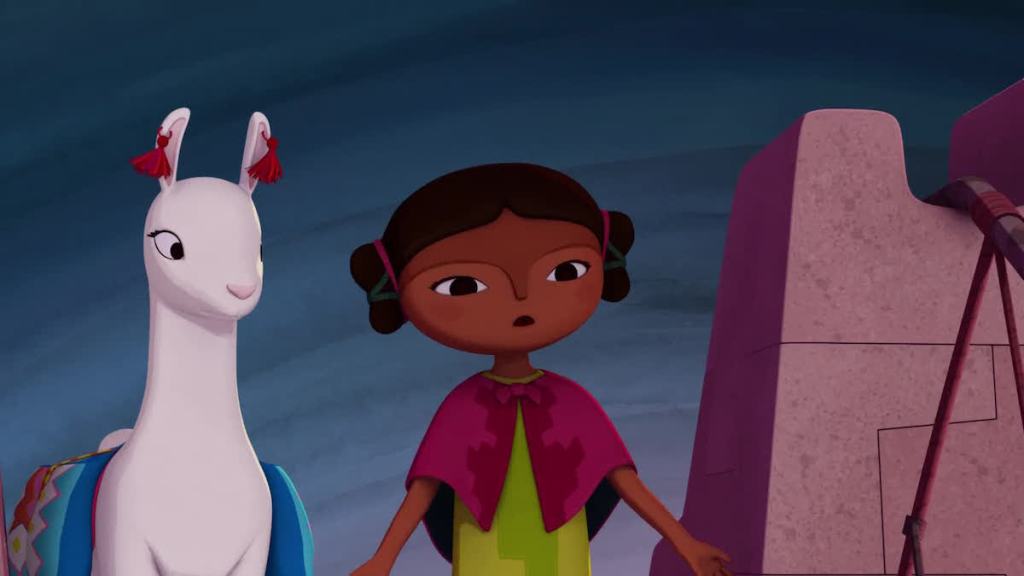 Pachamama (2018)
Netflix provided the global debut for this animated film that was 14 years in the making. Set in the pre-Columbian Andes, the story tells of 10-year-old Tepulpai (Andrea Santamaria), who dreams of becoming a shaman but is rejected from training. When a tax collector takes his village's greatest treasure and most of their crops, Tepulpai decides to go get it back. Soon he and his companion Naira (India Coenen) find themselves embroiled in darker plots: floating houses on the water, bearing people with metal skins, are threatening the Inca people.
Both the Inca rulers and the Spanish conquistadors are portrayed in a negative light, and a strong environmental message is threaded throughout, paving the way for Tepulpai to invoke the Earth Goddess, Pachamama, to create a new future for his village. The unique animation style and South American setting, based on filmmaker Juan Antin's wife's anthropological work in Argentina, take this film off the beaten path.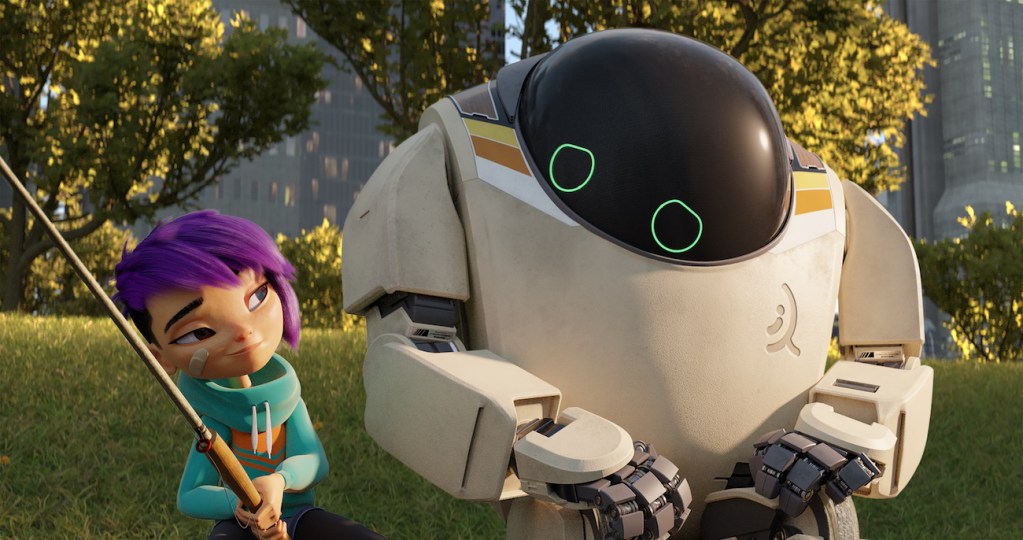 Next Gen (2018)
Looking for something in the vein of Disney's Big Hero 6, but with a strong female lead and a little more dystopia? You can check out Next Gen, based on the Chinese comic 7723. Mai Su (Charlyne Yi) is a lonely teenager, ignored by her mother and picked on by bullies. She befriends the top-secret weaponized robot named Project 77 (John Krasinski), who's run away from his lab. But as he makes more memories with Mai, he reveals that if he fills up his memory capacity, it will cause a system reboot, and he'll lose everything.
Eventually Project 77's creators attempt to reclaim him, and both the robot and child must make sacrifices in order to save—and reboot—their friendship. Definitely for older kids, Next Gen has action more on par with a movie from the MCU than regular kids' fare.
Mary Poppins Returns (2018) – U.S. Only
Mary Poppins is back with the (now grown up) Banks children in this many-years-later live-action sequel to the original Julie Andrews classic. Michael (Ben Whishaw), having lost his wife (which he sings about in a truly tear-jerking ballad), is also about to lose the family's house to the unscrupulous head of the bank. So it's time for Mary Poppins (Emily Blunt) to pop back into his life and look after his children while frets.
Over the course of the film, Mary Poppins helps the children be children, and brings the family together to find a way forward despite their difficulties. Blunt makes a compelling Mary Poppins, and Lin-Manuel Miranda's Jack is a fantastic heir to Dick Van Dyke's Burt. (Van Dyke makes a perfect guest appearance.) The soundtrack is nearly as lovable as the original film's—making it something really special.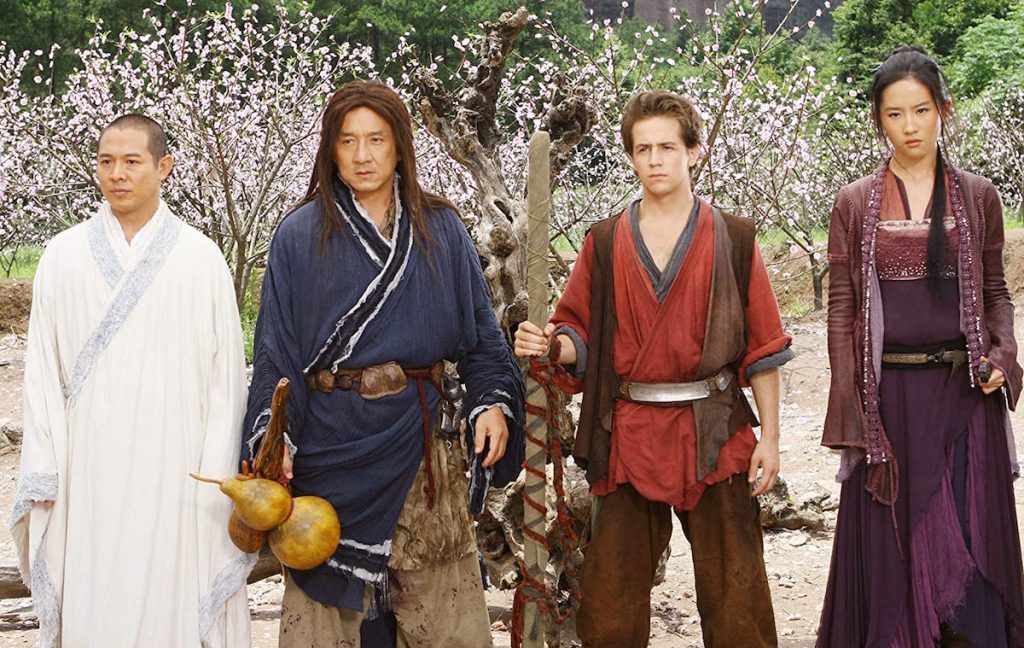 The Forbidden Kingdom (2008) – U.S. Only
This live-action film may be a little dated at this point, but watching Jet Li and Jackie Chan play off each other never gets old. It's also a perfect film to get Disney fans excited about the live-action Mulan remake (whenever the release is rescheduled), as actress Liu Yifei performs the role of martial artist and musician Golden Sparrow. Although the plot follows a white boy from Boston becoming the prophesied hero of a martial arts epic to save the Monkey King, the cast surrounding the main character is so good you can ignore the white savior trope and really dig into a Kung Fu film with action appropriate to share with your kids.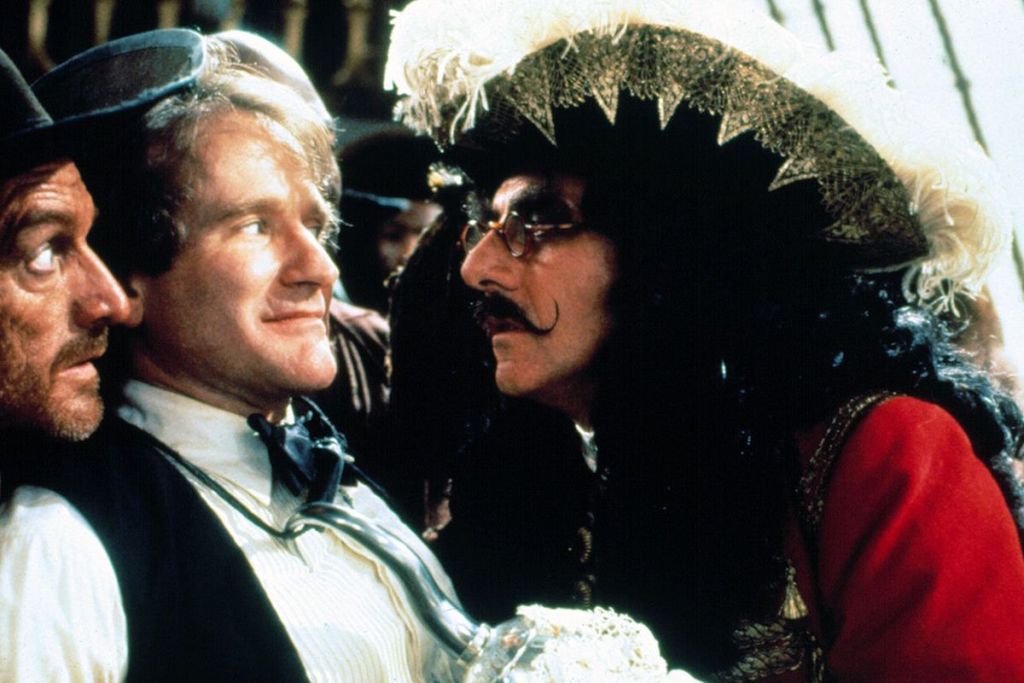 Hook (1991)
Although it's possible that the Peter Pan story has now been told enough times we're all sick of it, Steven Spielberg's Hook holds a special place in my heart as one of those films I loved as a kid. The what-if scenario of Peter Pan growing up to be the type of adult he hates—the kind so focused on work he misses out on the lives of his own children—may well resonate even more given the stay home, stay safe enforced family time we're all experiencing. And while adults may have continued fondness for Robin Williams, Dustin Hoffman, and Julia Roberts, kids may be more excited to hear the voice of Avatar: The Last Airbender's Prince Zuko as everyone's favorite Lost Boy: Rufio!
What movies on Netflix are you looking forward to watching with your kids while everyone's stuck at home? Tell us in the comments!