Features
Best Family Movies on Amazon Prime
We dive into the best family entertainment on Amazon Prime for you and your family to quarantine binge.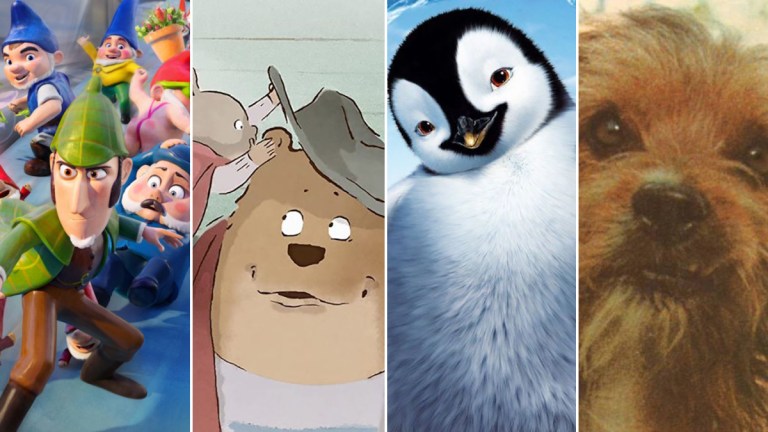 Amazon has thrown families a huge benefit during the coronavirus pandemic by making a lot of their children's content (Amazon Originals and licensed shows) available for free, even for families that don't have a Prime membership. Most of what's there is series programming, which Amazon excels at offering. For families with Amazon Prime, however, there are definitely some family friendly movies to watch, although those are in shorter supply than the more extensive episodic programs. Many of the films that are available are classics parents will remember from their own childhoods, so if you're trying to figure out what to watch with your kids on Amazon Prime, here are some of our suggestions on family friendly movies.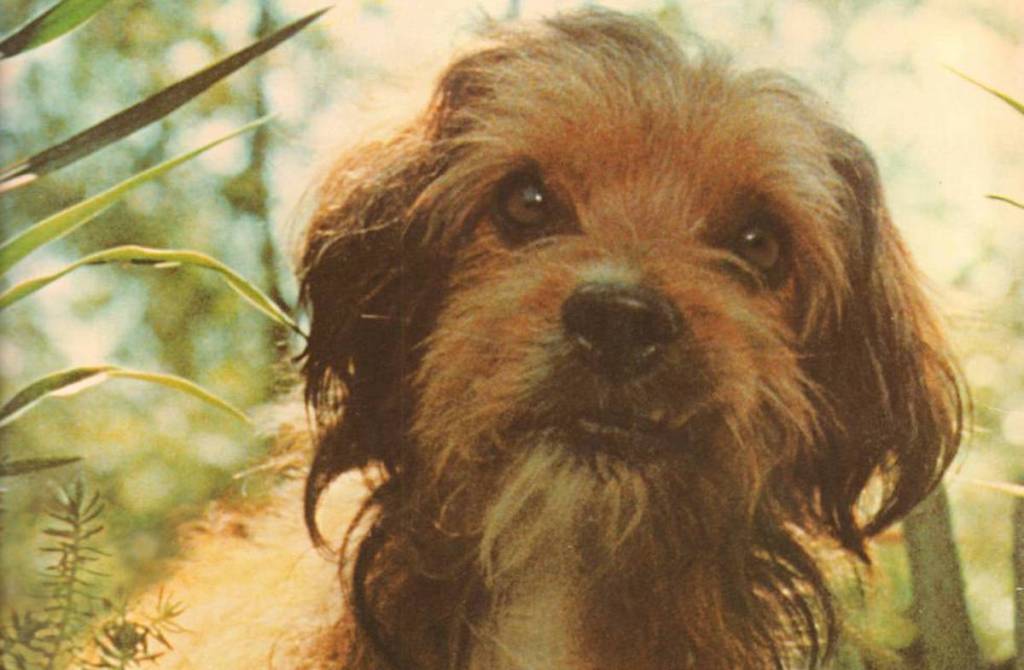 Benji (1974)
While this classic film may be a little triggering for children (the plot involves the two main child characters being kidnapped), the story of the heroic stray who rescues them, not only bringing them home but creating a home for himself, will resonate with Gen X parents who grew up on this film. The live action movie sticks with realistic animal stunts, and while Benji is expressive, there's no fantasy or effects with having him talk. Instead, the story ends as a feel good tale about a human's best friend.
Available on: Amazon Prime US, Amazon Prime UK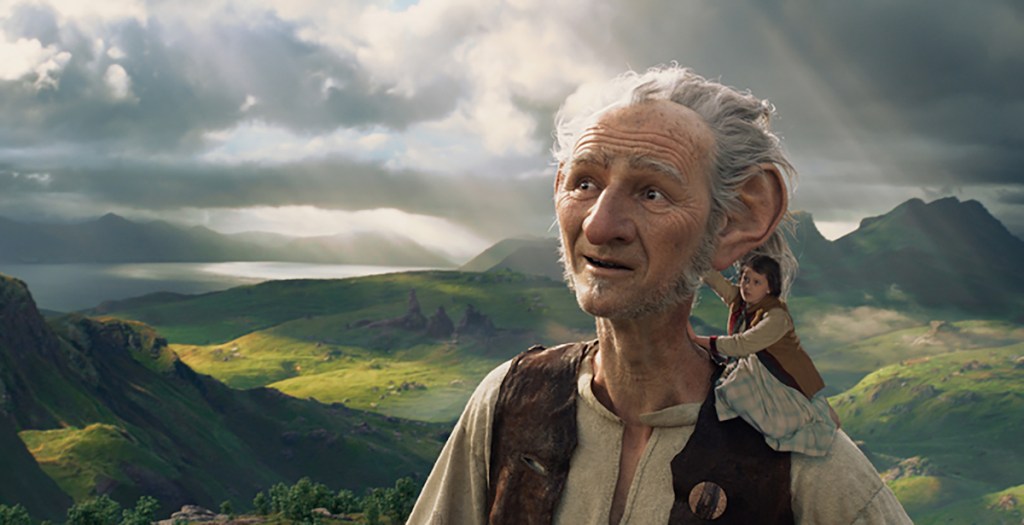 The BFG (2016)
Another Roald Dahl adaptation, Steven Spielberg's big-budget 2016 animated film may lack much in the way of plot, but it has no shortage of imagination and warmth. It's the story of orphan Sophie (Ruby Barnhill) and her friendship with the titular word-twisting Big Friendly Giant (Mark Rylance), who travels nightly from the land of giants to distribute dreams among the world's sleeping children. But when compared with his terrifying giant compatriots, Rylance's BFG turns out to be not that big after all. The 1989 Cosgrove Hall version (only available at a cost) is also well worth seeking out.
Available on: Amazon Prime UK, Amazon Prime US (for rent)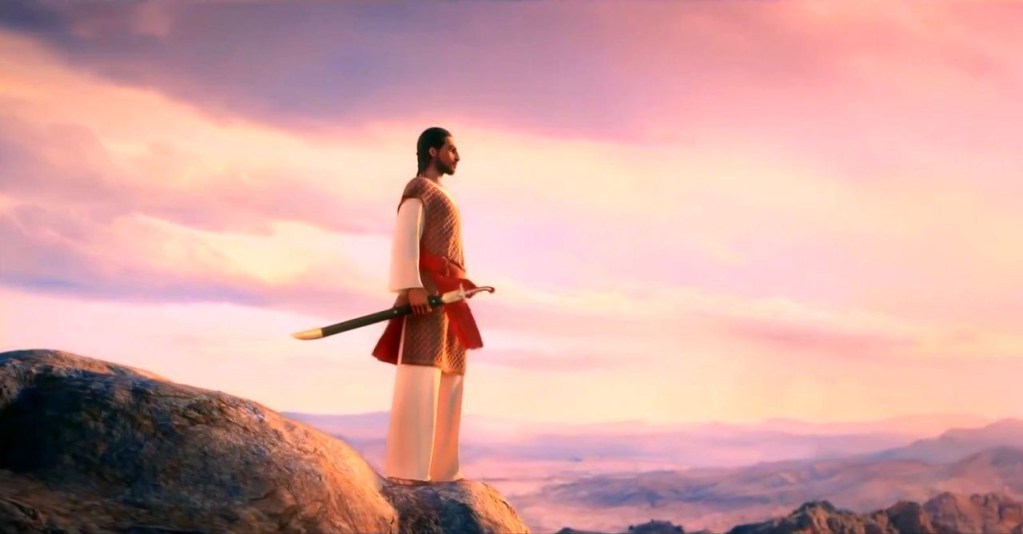 Bilal: A New Breed of Hero (2015)
Based on the historical figure Bilal ibn Rabah, who became a trusted companion to the Islamic prophet Muhammad, this CGI animated film follows Bilal as a boy who rises from slavery to become a hero. While there's plenty of content here, particularly depictions of slavery and violence, that make this more appropriate for older viewers, the award-winning film highlights a part of history that many American viewers won't be familiar with, and artfully retells the story for viewers who already are.
Available on: Amazon Prime US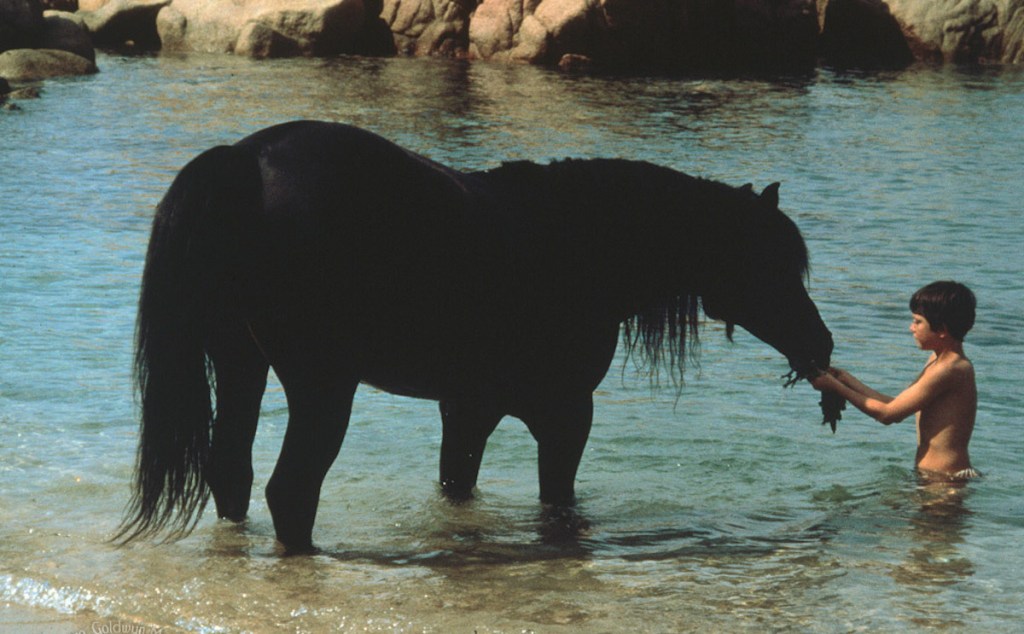 Black Stallion (1979)
If you have a child who loves horses, or simply wishes to own one, this sweeping young adult epic from the '70s will likely set the imagination afire. Based on the Walter Farley novel, this is a movie from one of the last periods where live-action dramas were made with children in mind, and hey it's produced by Francis Ford Coppola!
Available on: Amazon Prime US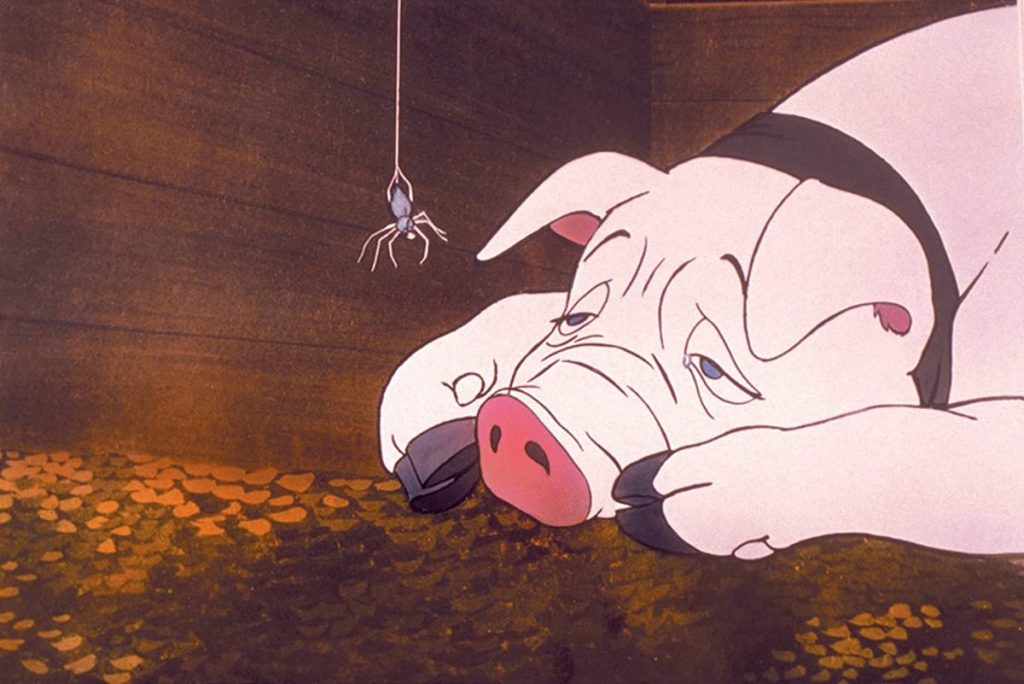 Charlotte's Web (1973)
This animated film about a marvelous pig and the miraculous spider who keeps him from becoming dinner is based on the E.B. White novel of the same title. While it doesn't have the kind of action-oriented stakes that modern children's films have, the friendship between Wilbur and Charlotte, and the gentle handling of the cycle of life and death, have kept this a classic.
Available on: Amazon Prime US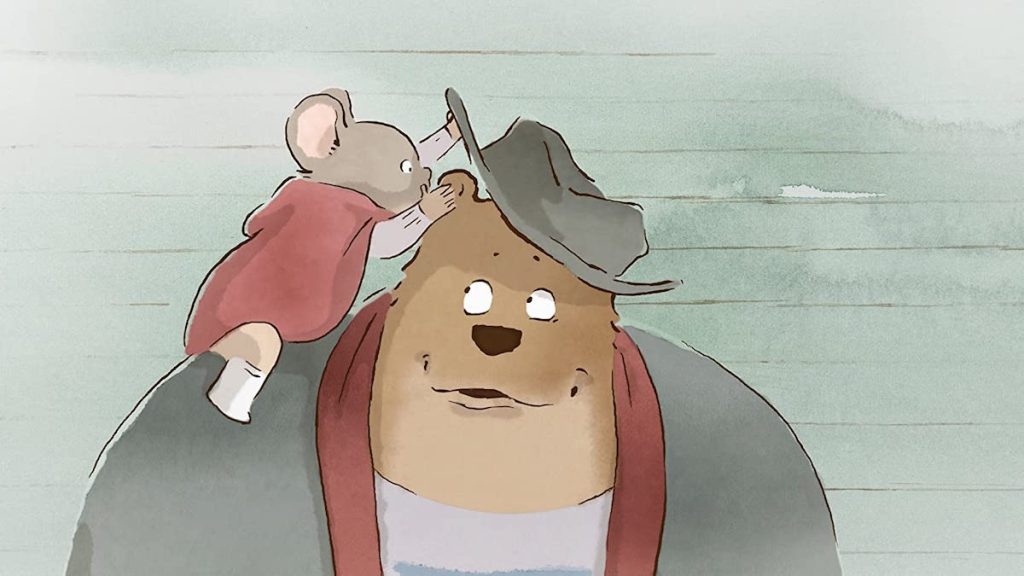 Ernest & Celestine (2012)
In this César Award winning animated film, two down on their luck characters who dream of becoming artists become friends. Celestine is a mouse who lives underground, among fellow mice who fear bears. The bears who live above are anti-mouse, but Ernest finds a kindred spirit in a bear named Celestine. Though the story is about friendship rather than romance, there are absolutely notes of Romeo and Juliet in the story, and kids may enjoy the tale of a friendship that beats the odds.
Available on: Amazon Prime US, Amazon Prime UK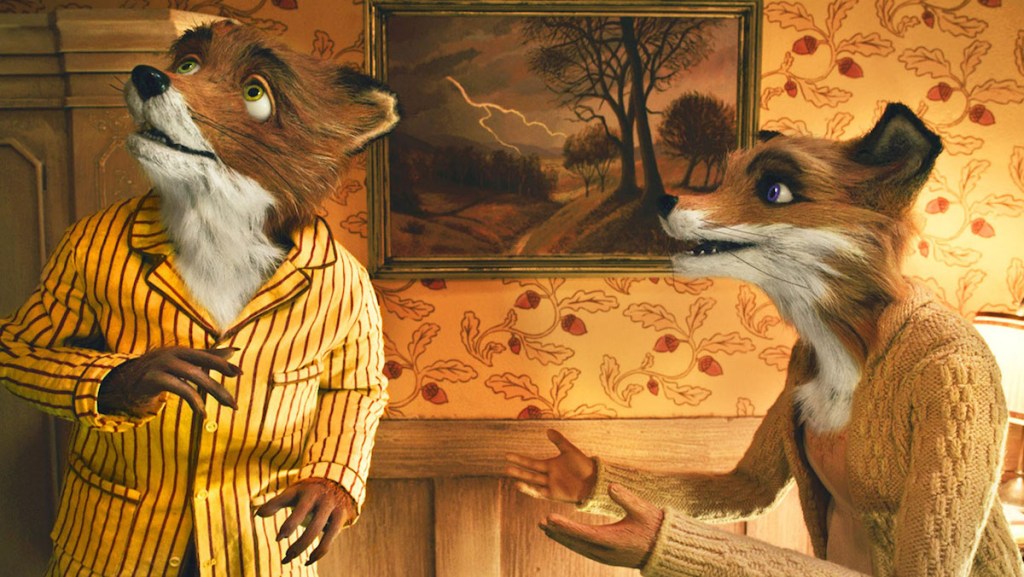 Fantastic Mr. Fox (2009)
A little too adult (and scary) for very young children, Wes Anderson's 2009 stop-motion version of Roald Dahl's story is an idiosyncratic gem. Featuring the voices of George Clooney, Meryl Streep and longtime Anderson collaborators Bill Murray, Owen Wilson, and Jason Schwartzman, it's a kids' film about mid-life crises and existential angst told through the medium of foxes. To live up to his name, the titular character (Clooney) plans an audacious chicken farm heist, putting his family in danger of the ire of farmers Boggis, Bean, and Bunce. Look out for a voice cameo from Pulp's Jarvis Cocker.
Available on: Amazon Prime UK, Amazon Prime US (for rent)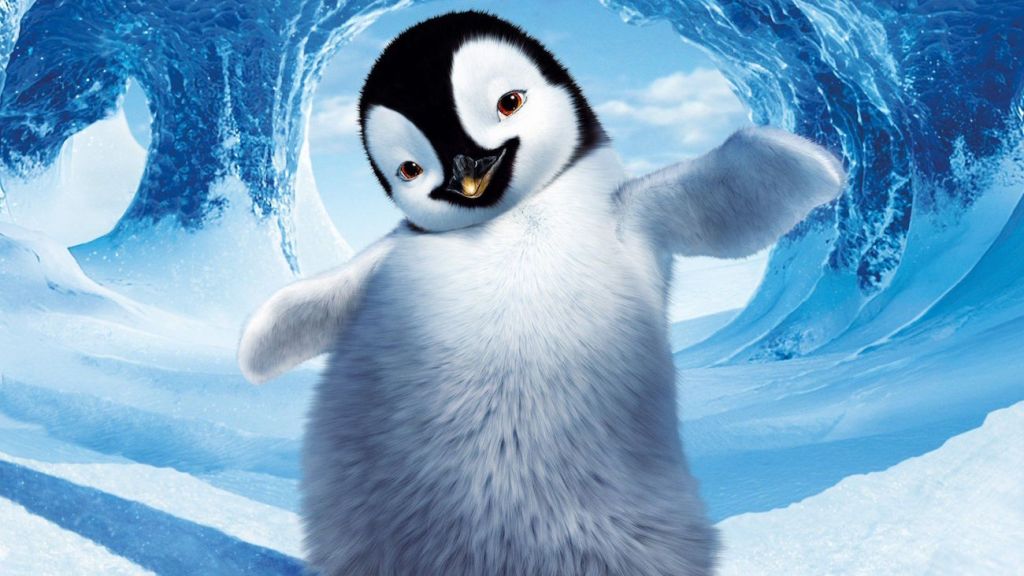 Happy Feet (2006)
This CGI feature about a little penguin who can't sing but can dance came from Mad Max director George Miller (a concept clash less surprising when you remember that Miller also directed Babe 2: Pig in the City – the man has range). It's an environmental parable about humanity's ruinous toll on the Antarctic, wrapped up in the story of little Mumble, a bird who learns the joy of being different. Features the voices of Elijah Wood, Robin Williams, Nicole Kidman, and the late Brittany Murphy.
Available on: Amazon Prime UK, Amazon Prime US (for rent)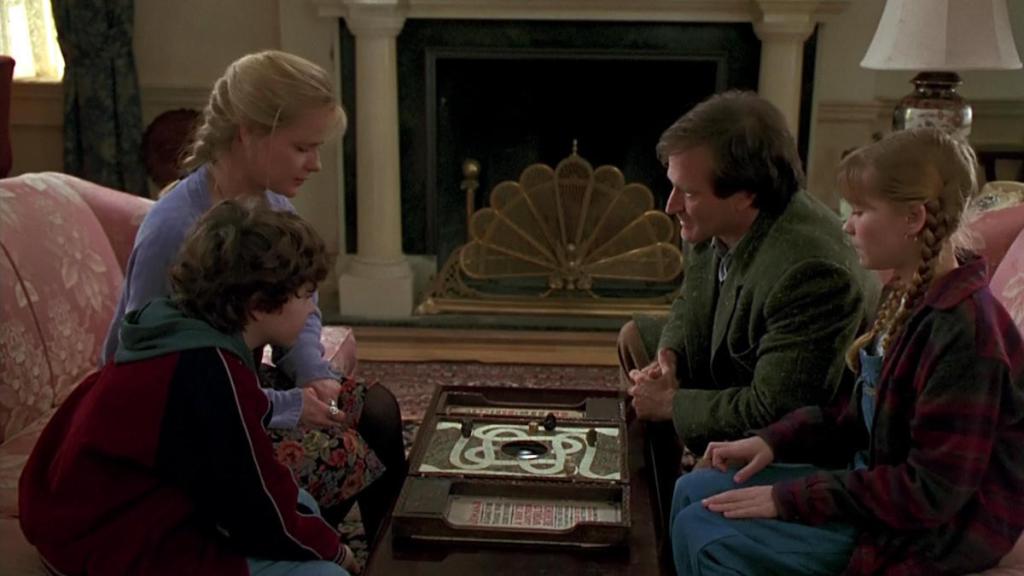 Jumanji (1995)
If your kids loved the recent Dwayne Johnson-starring takes on the Jumanji franchise, try taking them back to the start with this 1995 version directed by Honey, I Shrunk the Kids, The Rocketeer, and Captain America: the First Avenger's Joe Johnston. Adapted from Chris Van Allsburg's children's book about a magical game that spews animated jungle chaos into real-life suburbia, the '90s version stars the much-missed Robin Williams and a young Kirsten Dunst. The CGI may have aged, but the fun's still intact.
Available on: Amazon Prime UK, Amazon Prime US (for rent)
The MCU – Phase One
Although this is definitely a recommendation for families with children ready to handle live-action superhero style violence, four of the MCU's PG-13 rated early movies are currently available: Captain America: The First Avenger, Thor, Iron Man 2, and The Avengers. Plenty of kids are already on board with these superheroes, and with parental guidance, the MCU can be fun for everyone—at least, until it moves over to Disney+!
Captain America: The First Avenger Available on: Amazon Prime US, Amazon Prime US (for purchase)
Thor Available on: Amazon Prime US, Amazon Prime UK (for purchase)
Iron Man 2 Available on: Amazon Prime US, Amazon Prime UK (for purchase)
The Avengers Available on: Amazon Prime US, Amazon Prime UK (for rent)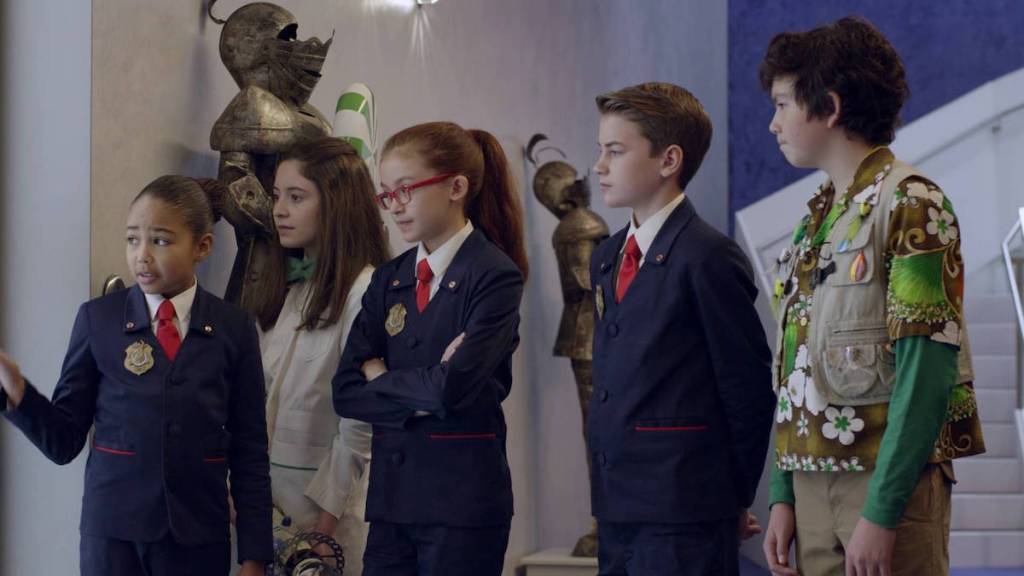 Odd Squad: The Movie (2016)
Slightly older PBS Kids viewers can tune into Odd Squad: The Movie and its sequels, Odd Squad: The World Turned Odd (2018) and Odd Squad: Odds and Ends (2019). Full of kid actors who are doing the same type of work as the Men in Black, these films and the series they're based on encourages kids to use logic skills to solve wacky problems. Savvy viewers might recognize lead actress Anna Cathcart from her roles on Disney's Descendants 2 and 3 where she plays Dizzy Tremaine.
Available on: Amazon Prime US
Paddington (2014) / Paddington 2 (2017)
Admit it, you too thought this was going to be a disaster. When it was first announced, the idea of a dead-behind-the-eyes CGI version of Michael Bond's Paddington filled many with dread. All of which made the beautiful surprise of Paul King's 2014 film even more of a delight. Funny, distinctly British, and with a witty and charming script with a heart-felt message about kindness and inclusivity, it was a joy. And then the 2017 sequel came along and topped it, opening up a new stage in Hugh Grant's career as a family favorite.
Paddington Available on: Amazon Prime US, Amazon Prime UK
Paddington 2 Available on: Amazon Prime UK, Amazon Prime US (for rent)
Rango (2011)
Rango, a pet chameleon, is more of an actor than a hero, but when a car accident leaves him stranded in an old western town called Dirt, he's going to have to step up. Posing as a dangerous gunslinger, he volunteers to help find much-needed water—and take on the role of sheriff. There are plenty of familiar voices among the cast of this animated adventure, including Johnny Depp and Isla Fisher, and the film offers a quirky send-up of the Spirit of the West.
Available on: Amazon Prime US, Amazon Prime UK (for rent)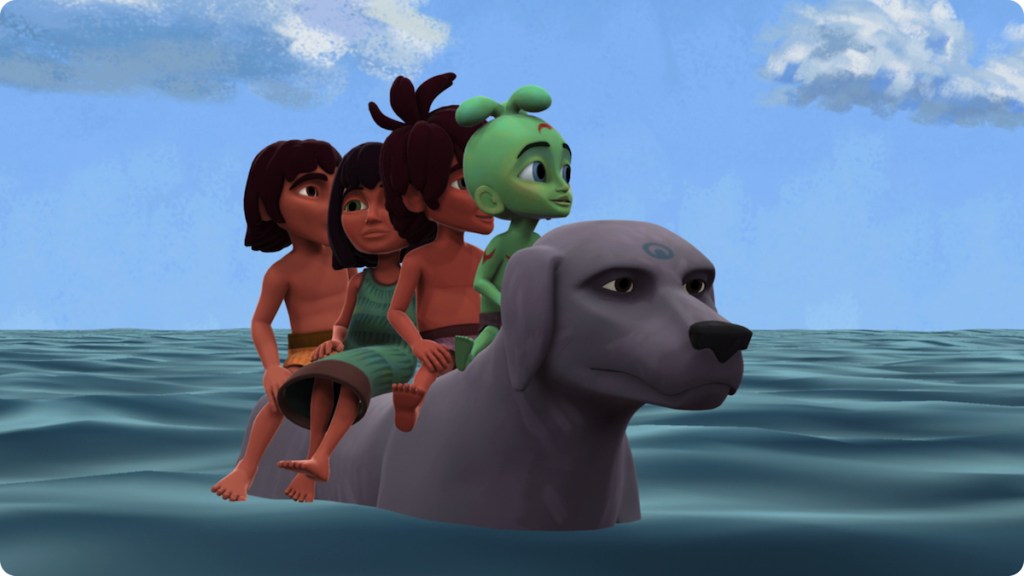 Raven Tales (2014)
This animated film, created by the studio that produced a series with the same name (some episodes of which are integrated into the story), draws on traditional Native American tales, particularly from the Haida people, but with influences from other tribes as well. In the film, a village celebration is interrupted by the combination of a storm and a dark curse. Produced by a Canadian film company and created and acted by indigenous people, the film is a nice way to introduce traditional tales of the Americas to a young audience.
Available on: Amazon Prime US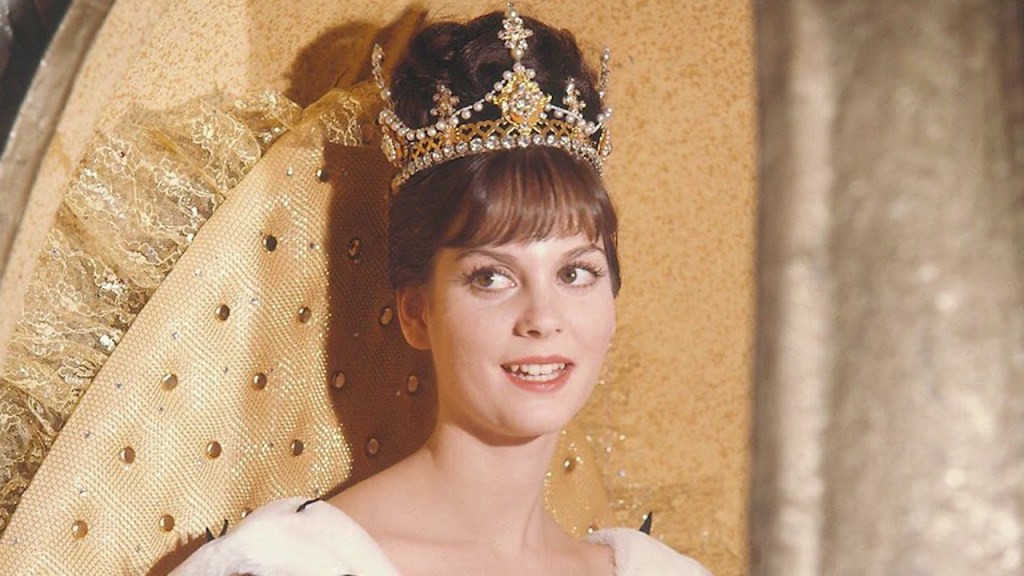 Rodgers and Hammerstein's Cinderella (1965)
While many young viewers will be familiar with the Disney version of Cinderella, this classic musical version starring Lesley Ann Warren gives them a whole new set of songs to sing and dance to. The film celebrates imagination and hope, and allows Cinderella and the prince to have a chance encounter that begins their relationship well before the ball.
Available on: Amazon Prime US
Secret of NIMH (1982)
The adventures of Mrs. Frisby, the courageous mouse who needs to move her family's home, and the intelligent rats who have formed an entire society under a rosebush, definitely formed some of my own childhood memories (including a possibly unwise fondness for rats). Based on a middle grade novel, the animated classic is a hugely imaginative work from Don Bluth, and while there are some scary moments and cartoon violence between rodents and their predators, overall the science fiction story of a mouse saving her family remains an excellent watch.
Available on: Amazon Prime US, Amazon Prime UK (for rent)
Sesame Street: The Cookie Thief (2015)
While this recent Sesame Street movie is no Follow that Bird, the story of how Elmo and Cookie Monster solve the mystery of disappearing cookie art in a new Sesame Street museum will absolutely entertain fans of the furry monsters. The puns on artists (Vincent Van Dough, Edvard Munch) will give adults a little bit of additional fun to watch for while the preschoolers in the audience try to figure out how Cookie Monster will clear his name and catch the real thief.
Available on: Amazon Prime US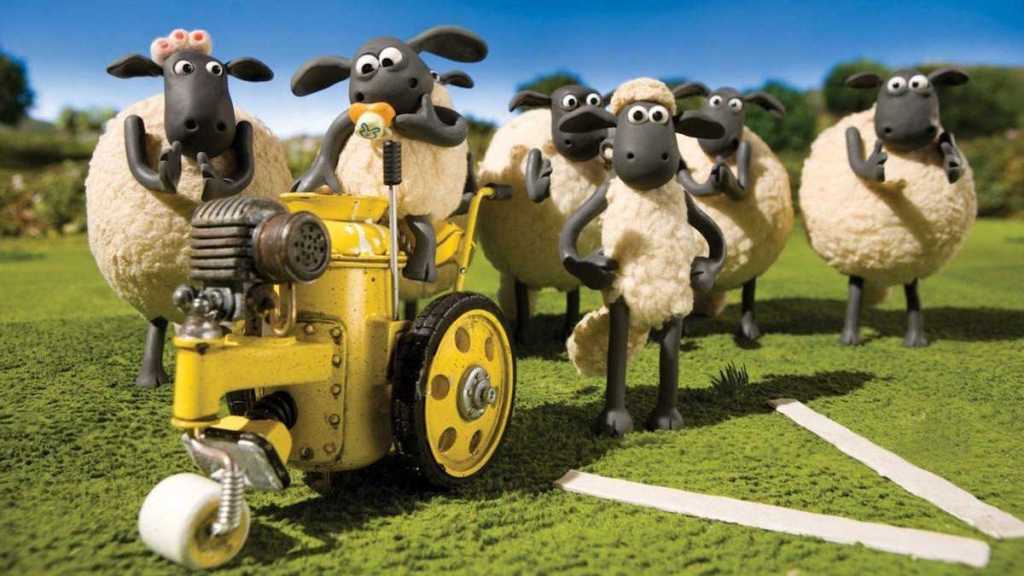 Shaun the Sheep Movie (2015)
Arguably the finest spin-off character of all time, Aardman's Shaun the Sheep first arrived in Wallace and Gromit special, A Close Shave. In 1995 the public met him, loved him, and thereby decreed that no child's rucksack or lunch box should go unadorned by him. The (largely) silent star was a hit and continues to be so to this day with his own TV series, a spin-off from that, and two feature-length films. This is the first of those, and it takes the ovine residents of Mossy Bottom Farm into the big city in search of their lost (and amnesiac) farmer. A total delight, and packed with nerdy in-jokes and references.
Available on: Amazon Prime UK, Amazon Prime US (for rent)
Sherlock Gnomes (2018)
This animated sequel to Gnomeo and Juliet has the two title characters from that film recruiting the famous detective Sherlock Gnomes to help solve the mystery of where the garden ornaments are disappearing. It's silly fun, but the main garden gnomes are voiced by James McAvoy, Emily Blunt, and Johnny Depp, with Chiwetel Ejiofor as Dr. Watson, so even if the silly plot doesn't hook parents the way it does their kids, the cast will entertain.
Available on: Amazon Prime US, Amazon Prime UK (for purchase)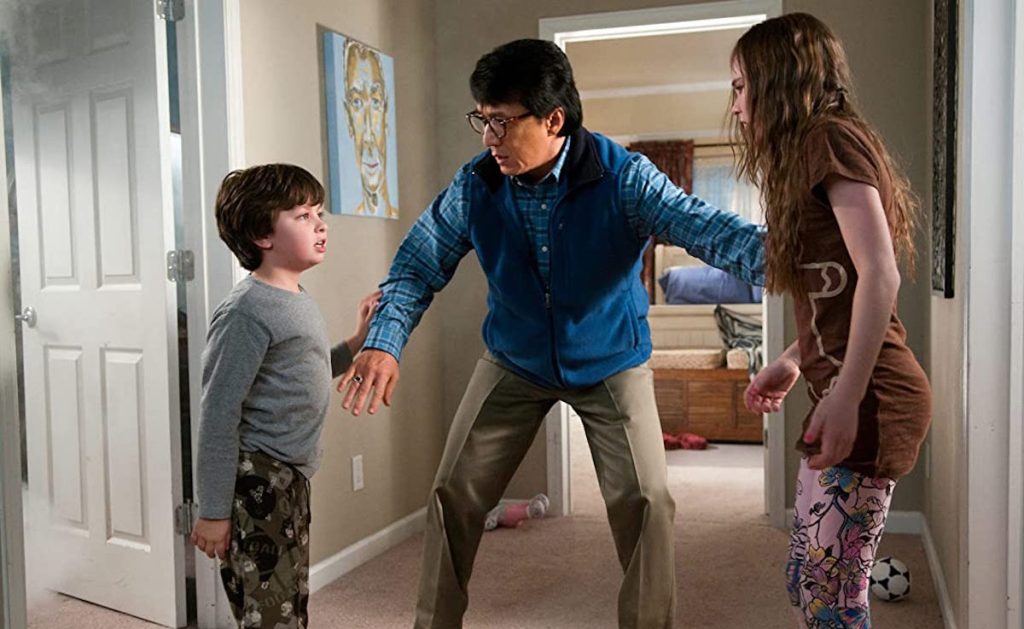 The Spy Next Door (2010)
There are plenty of movies about a tough male taking on the role of a babysitter or caretaker, and seeing Jackie Chan as the action hero/sitter in this one adds Chan's signature comedic timing to the mix. Chan plays Bob Ho, a former CIA operative watching his girlfriend's kids. He thinks the hardest job will be winning them over, but when one of the kids downloads a top-secret formula, Ho's old Russian nemesis gets involved, and the family ends up in a kid-friendly, kung fu, spy mashup.
Available on: Amazon Prime US, Amazon Prime UK (for rent)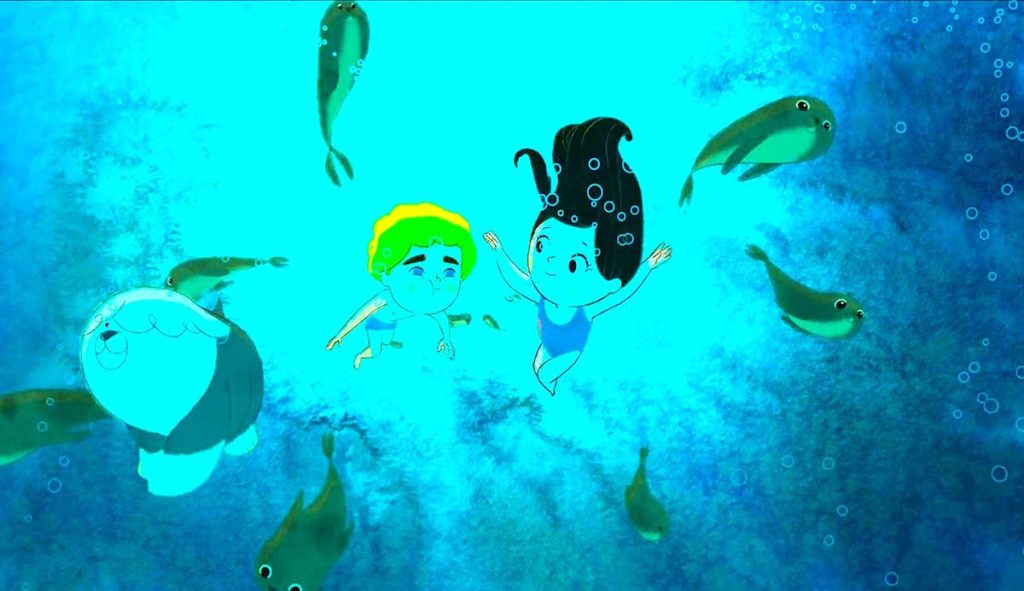 Song of the Sea (2014)
Every single one of Irish animation indie Cartoon Saloon's full-length films–The Secret of Kells, Song of the Sea, and The Breadwinner–have been nominated for a Best Animated Feature Academy Award, with good reason. They're gorgeous, original, and brave, telling often difficult stories with magic and astonishing beauty. 2014's Song of the Sea is about Ben, a young boy grieving for his mother, and the enchanted journey he and his little sister Saoirse take to rebuild their family around their loss. Filled with lilting Irish music and rich, colorful 2D animation, it's a folk tale dream and the perfect antidote to the migrainous neon pop-and-techno-filled kids' films pumped out elsewhere.
Available on: Amazon Prime UK, Amazon Prime US (for rent)
Troop Zero (2019)
This Amazon Original live-action movie about a group of misfits who beat the odds to become champions may seem overly familiar—it's a plot that parents have seen over and over again. But for kids who haven't seen The Mighty Ducks, The Bad News Beers, or every other incarnation, the story will hit the right notes. It centers on an astronomy-loving girl (Mckenna Grace)who is laughed out of the local equivalent of a bougie Girl Scout troupe in 1977 Georgia, so she brings together a multi-ethnic, multi-abled, multi-gendered group of fellow Scouts to compete in a talent contest. The scouting theme is also a draw, as is the cast, particularly with Viola Davis as the misfit scout leader and Allison Janney as her queen bee counterpart.
Available on: Amazon Prime US, Amazon Prime UK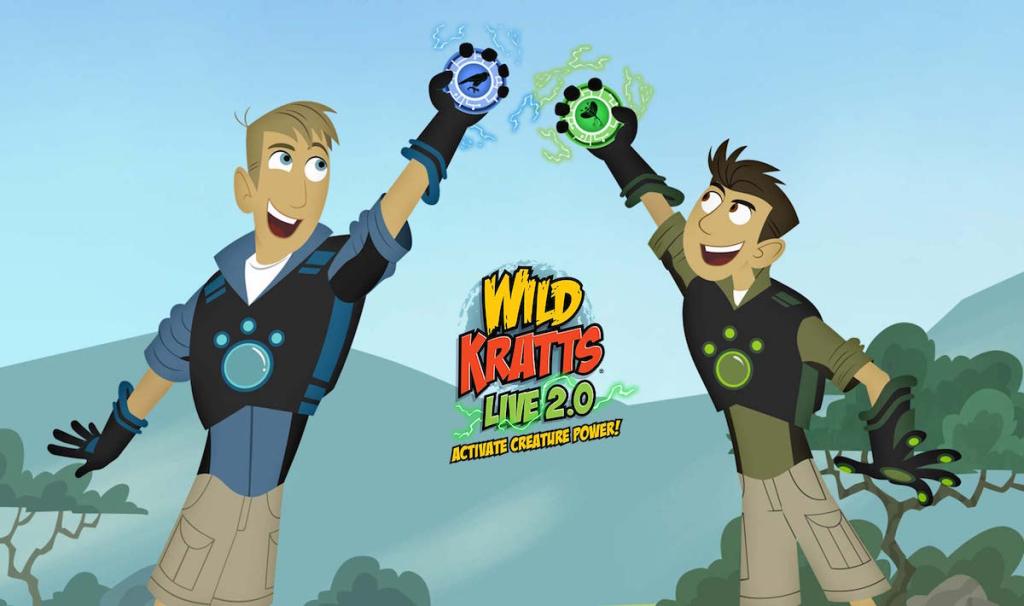 Wild Kratts specials (2016-2018)
For the preschool set or younger elementary set, you can't beat the Wild Kratts for creature entertainment. The Kratt Brothers have been performing animal education shows since they started Kratts Creatures in 1996, and they continue to make an appearance in person on the Wild Kratts before the show delves into their animated adventures. There are two seasons of the Wild Kratts available on Amazon Prime, but if you're looking for a longer, single adventure, Amazon Prime has three 45 minute specials: Creepy Creatures (a Halloween special), Alaska Hero's Journey, and Creatures of the Deep Sea.
Available on: Amazon Prime US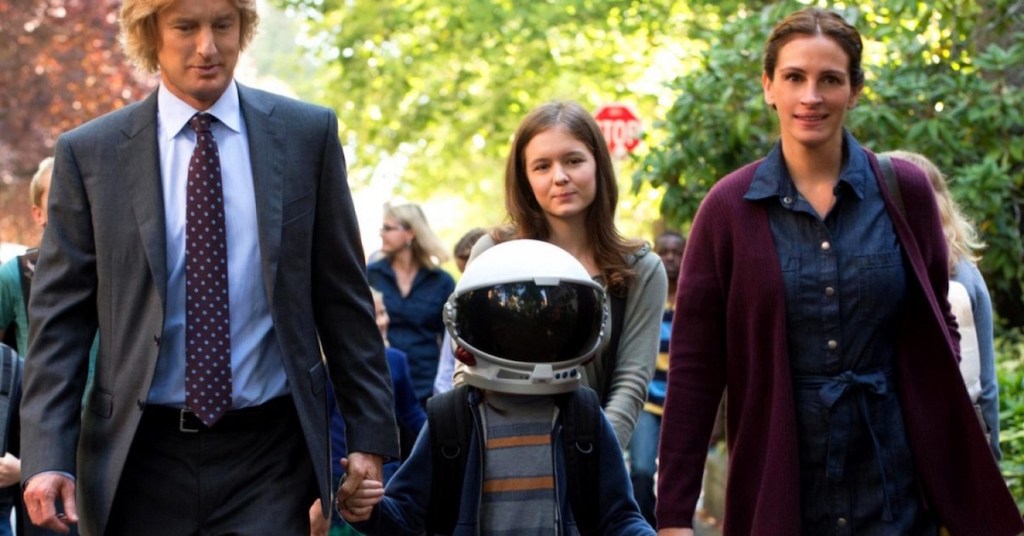 Wonder (2017)
Based on the immensely popular novel by R.J. Palacio, this live action film follows the story of Auggie Pullman, a boy born with facial differences. His parents have home schooled him until fifth grade when he enters Beecher Prep, a private school. Though he is initially ostracized and mocked for his appearance, Auggie is befriended by Jack, and though their friendship goes through some bumps, initially they help reshape the way others look at Auggie. The story details the community's journey toward compassion and acceptance.
Available on: Amazon Prime US, Amazon Prime UK (for rent)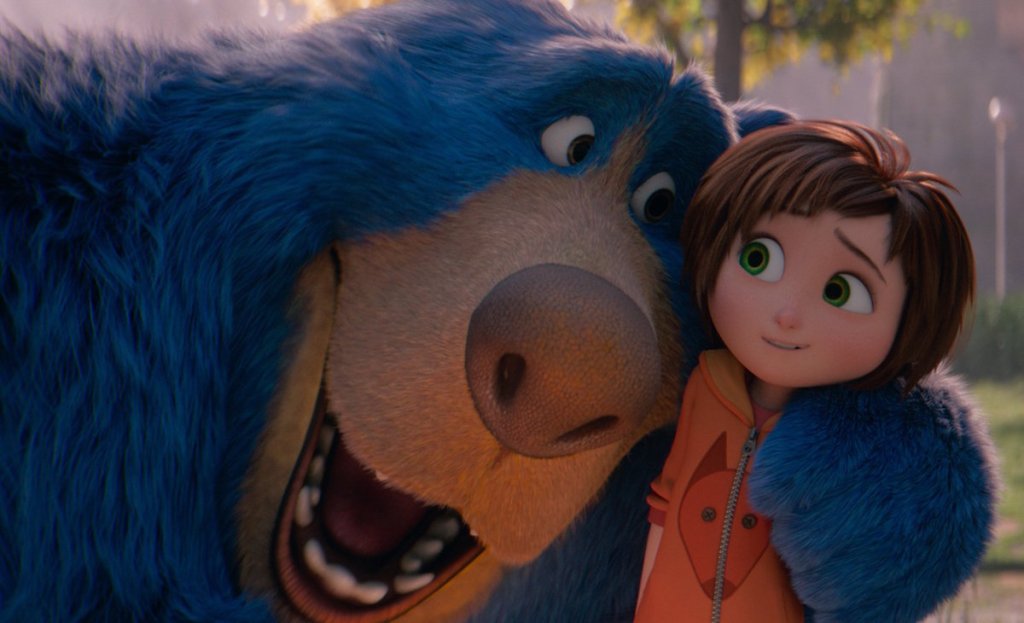 Wonder Park (2019)
This fantastic adventure of a young girl restoring a theme park blends magical and STEM themes in a CGI animated Wonderland. Though some of the more mature themes might make this more appropriate for older elementary children, the visual spectacle, full of colors, and gentle humor will give that older audience plenty to enjoy.
Available on: Amazon Prime US, Amazon Prime UK (for rent)