Features
What Ben Affleck's Batman Return in Aquaman 2 Says About the Snyderverse
Restored? Or briefly reunited? An Aquaman instagram post muddies the waters for Ben Affleck and the Snyderverse's future with the DCEU.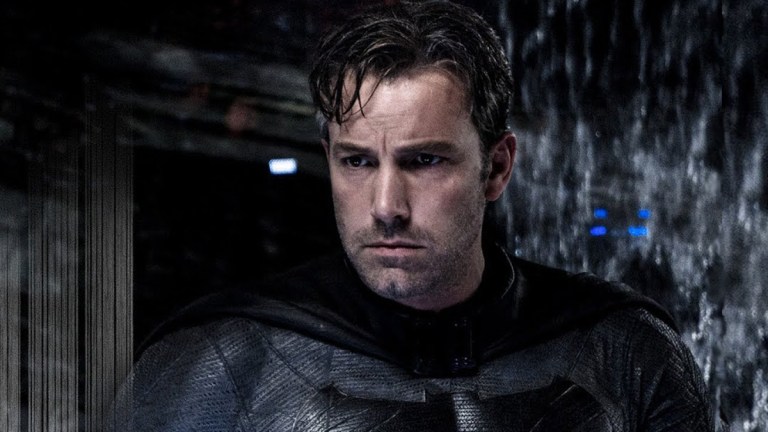 "Batman and Robin will never die!" Those triumphant words, spoken in 2008's Batman #676 by Grant Morrison and Tony S. Daniel, may have occurred in the comics, but they could apply to the movies as well. Case in point, despite numerous claims that he's done with playing Batman after a cameo in The Flash, a recent Instagram post from Jason Momoa indicates that Ben Affleck will return as the Dark Knight for next year's Aquaman and the Lost Kingdom.
This, of course, raises several questions about the current state of the DC movie universe. After all, Robert Pattinson starred in The Batman just earlier this year, and Michael Keaton has been touted as the primary Batman in The Flash and Batgirl. Does the reunion of Affleck's Bruce Wayne and Momoa's Arthur Curry mean that the Snyderverse has indeed been restored?
Disperse the Snyderverse
As previously reported from SDCC, DC Comics chief creative officer Jim Lee declared that there would be no further movies set in the Snyderverse or that would continue the apocalyptic storyline set up by Zack Snyder's Justice League. Furthermore, despite rumors that circulated on the internet, Superman actor Henry Cavill did not make an appearance at SDCC to announce that his Snyder-pioneered Man of Steel would return to the DCEU. Now it seems like this version of Superman is over. That's consistent with comments about the plans of David Zaslav, CEO of the newly formed Warner Bros. Discovery, who believes the company has been squandering high-profile characters like Superman.
While Cavill seems to have made a mutual split from the DCEU, other Justice League actors leave under more acrimonious terms. Cyborg actor Ray Fisher has leveled numerous charges against DC executives, including producers Geoff Johns and Jon Berg. As a result, Fisher's character was cut from The Flash, and the actor is not slated to work with Warner on any upcoming projects.
More knotty is the case of The Flash star Ezra Miller, who plays a couple of Barry Allens in the upcoming movie. Miller has been accused of numerous crimes over the past months, and their behavior seems to have grown more erratic in the last few months. Despite occasional calls to replace Miller with another actor, such as CW Barry Allen Grant Gustin or The Umbrella Academy star Elliot Page, Miller remains in the role. But WB reportedly has no intention to work with them again.
That leaves Momoa, Affleck, and Wonder Woman Gal Gadot as the remaining members of the cinematic Justice League created by Snyder. Alongside Miller, Momoa appeared in the final episode of Peacemaker, confirming that show's connection to the rest of the DCEU. But as is often the case, Peacemaker carries over only some of the characters, ignoring the tone and even plot mechanics of the Snyder movies. The same is true of the two Wonder Woman films directed by Patty Jenkins, James Wan's blockbuster Aquaman, and even Shazam!, directed by David F. Sandberg.
These movies don't so much restore the Snyderverse as disperse it, spreading certain elements of the original DCEU out to different movies, while ignoring those that don't fit. Such as many of the events of the Snyder Cut, which isn't canon with the main DCEU timeline, as the director himself made clear in 2021.
Batfleck Begins, Quits, and Returns
No actor demonstrates the Snyderverse dismissal better than Ben Affleck, whose Batman continues to appear in movies, despite his retirement claims. With his bad superhero movie Daredevil behind him (no, Hollywoodland does not count), Affleck seemed enthusiastic when he joined Batman v Superman: Dawn of Justice. When Justice League encountered problems, Affleck brought on Chris Terrio, screenwriter of Academy Award winner Argo. Affleck even planned to star in and direct The Batman, originally intended to pit his older Batman against Joe Manganiello's Deathstroke.
But after Justice League followed Batman v Superman with even worse critical and commercial reception, Affleck decided the hang up the cape. He first announced his intention to leave the universe early in the production of The Batman. However, when Snyder received funding to complete his version of Justice League, Affleck reprised his role as Batman to film a conversation with Martian Manhunter and the extended "Knightmare" sequence. At the time, Affleck stated The Flash would be his final go as Batman. But Momoa's Instagram suggests otherwise. So what's the deal? Why can't Affleck quit the Batman?
As in most cases, the simplest reason is the probably most correct – it appears that he likes working with Snyder and Momoa and is happy to join them on these smaller projects. Second, early reports indicated that Keaton would be the Batman showing up in Aquaman, but because The Flash has been delayed out of 2022 — meaning there is no longer an explanation for how Keaton's Bruce is in the DCEU — WB seems to have replaced Keaton's scenes with Affleck. Keaton was initially planned for a cameo, so Affleck's appearance will likely not be substantive, meaning that he need not make a large commitment to the role.
Crisis in the DCEU?
For some, all of this hemming and hawing indicates a crisis in the DCEU, signs that the live-action universe does not work in its current form. But I would argue the opposite. In a roundabout way, the live-action DC Universe has replicated the model set first by the comics and then by television series.
Despite recent trends, Marvel Comics tends to prefer a single universe held together on a sliding timeline, which keeps everything in continuity and everyone at the same age (for example, the perpetually 30-something Tony Stark was initially captured in Vietnam, later someplace in West Asia, soon someplace else). DC, on the other hand, uses reboots and alternate universes to keep its characters young and continuity limited.
DC has, at times, tried to write out storylines that don't fit its official continuity, most famously in Crisis on Infinite Earths and its first sequel Zero Hour. But it has, as of late, accepted everything as canon. Using a concept called Hypertime, DC has established that all stories have happened, that nothing is out of continuity, even if it occurred in another universe. By the end of the CW's Crisis on Infinite Earths crossover, live action has also embraced Hypertime – a point made definitive when Gustin's Flash met Miller's Flash.
Following this approach, DC movies have room to grow and evolve as styles and actors change. Zack Snyder and Jim Lee can be done with the Snyderverse, but elements of it can continue in their own new continuity, taking the best parts and leaving the rest behind. With Hypertime in place, Batman can be Affleck, Pattinson, Keaton, Kevin Conroy, and many others, while Barry Keoghan, Joaquin Phoenix, and Jared Leto can all be the Joker.
Thanks to this approach, filmmakers have leeway to create DC characters as they see fit, keeping them fresh and interesting for years. Under Hypertime, Batman will never die, no matter how many times Affleck quits and rises again.