News
Could the DCEU Get Its Own "Kevin Feige" to Revitalize Superman and Other DC Characters?
The latest Warner Brothers acquisition might mean a showrunner for the Distinguished Competition.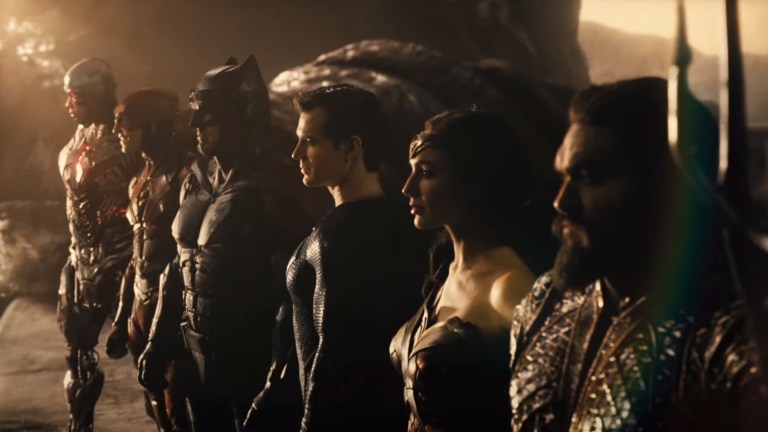 Since The Avengers hit theaters 10 years ago, several film studios have tried to launch their own cinematic universes, leading to ventures such as Universal's quickly abandoned Dark Universe or WB's MonsterVerse, featuring King Kong and Godzilla. While all of these universes have had big budget support and recognizable characters, the MCU has retained one advantage: Kevin Feige, Marvel's de facto showrunner.
Warner Bros.' DC Extended Universe tried for something similar, with Zack Snyder as the architect of a new era of superhero movies. But even though Snyder garnered a passionate cadre of fans, that the more successful DCEU installments to date have deviated from his style. Aquaman and Wonder Woman took a very different tonal approach to their characters, while films such as Joker and The Batman stayed completely separate from the larger cinematic universe Snyder laid the foundation for. With the release of last year's Justice League redux, Snyder and WB have all but parted ways, possibly for good.
Things may be about to change even further for the DCEU. With Discovery purchasing Warner Media comes rumors of structural changes for its subsidiary DC Entertainment. According to Variety, David Zaslav, the new CEO of the combined Warner Bros. Discovery, is reportedly looking for "candidates with experience in creating and nurturing blockbuster intellectual property with a goal of potentially finding someone to serve as a creative and strategic czar similar to what Marvel has in Kevin Feige." Zaslav is especially interested in "someone who has the type of business background needed to keep all the different factions at DC working more harmoniously."
A Feige-like figure would mean big changes for DC Entertainment's approach. While movies such as The Suicide Squad and Birds of Prey continue the cinematic universe started by Snyder's Man of Steel, The Batman and Joker scored critical and commercial victories without shared universe connections. But with The Flash movie poised to introduce the concept of the multiverse and parallel universes to the DCEU, could future DC films benefit from a creative leader who can help turn all these smaller pieces into something bigger with a clear direction akin to MCU phases?
When one also considers the company's television series on The CW and HBO Max, comics line, and direct-to-video releases, it's easy to see why executives would consider DC Entertainment fractured, especially when compared to Marvel. Despite the popularity of some offerings, Variety reports that Discovery believes that DC "lacks a coherent creative and brand strategy" and that "several top-shelf characters such as Superman have been left to languish and need to be revitalized."
Should Discovery shake things up at DC Entertainment, it'll likely be a while before you start to see the changes since several upcoming DC movies are already in the can, including Black Adam, Shazam! Fury of the Gods, and Aquaman and the Lost Kingdom, with The Flash and Batgirl seemingly right behind them. Don't expect a new Superman any time soon…
One thing's for certain: whatever happens at Warner Bros., which bought DC Comics in 1969, fans remain committed to Superman, Batman, and Wonder Woman, sticking with their favorite interpretations while ignoring others. If Discovery can find a Feige-like figure to saddle that enthusiasm, then the DCEU may be headed for even greater success. If not, well, fans still have their favorite versions of the world's finest heroes.
In the meantime, check out the full schedule of upcoming DC movies here.