News
Aquaman 2: Jason Momoa's New Suit Makes Big Changes to Hero's Look
Jason Momoa is back for Aquaman and the Lost Kingdom and he's wearing a brand new suit!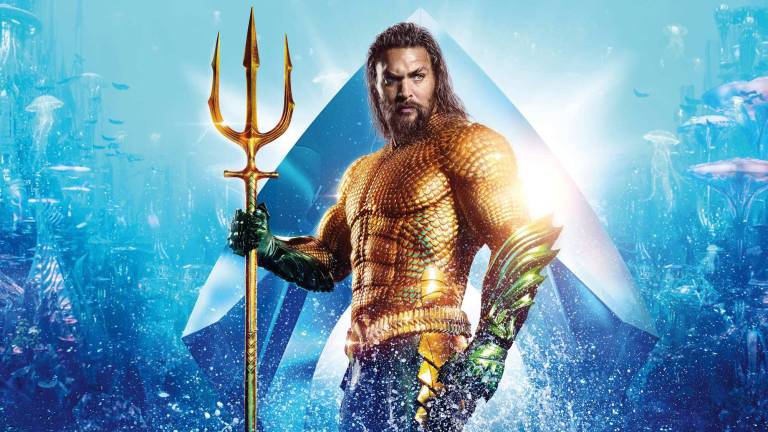 Aquaman and the Lost Kingdom will see the King of Atlantis return for another adventure next year. It's a no-brainer after the first Aquaman movie scored the DCEU its first billion-dollar box office take, making the Jason Momoa superhero vehicle the highest grossing DC movie of all time. It's a bit of a Cinderella story considering that before the massive success of the movie, Aquaman was often the butt of jokes for being the DC hero who talks to fish. Of course, when an actor as charismatic (and imposing) as Momoa is wearing the suit, he's no joke at all.
Both Momoa and director James Wan are back for the sequel, with Amber Heard, Patrick Wilson, Dolph Lundgren, Yahya Abdul-Mateen II, and Temuera Morrison also reprising their roles. But there are also plenty of new things to look forward to in the sequel, including a darker tone that Wan has said is inspired by cult-classic Italian horror movie Planet of the Vampires. This influence goes hand in hand with the title of the movie itself, which some eagle-eyed fans have pointed out could be a reference to Necrus, a militaristic rival underwater kingdom introduced in the comics in the '60s. Taking the Aquaman franchise into darker territory does seem like a departure, but the fact this is being handled by a horror veteran like Wan should inspire a bit of confidence.
Momoa has revealed one other change for the sequel: a brand-new suit that is drastically different to the one he wore in the first movie. "Second round. New suit. More action," wrote Momoa on Instagram where he posted a first look of the new costume.
Check it out below:
The first thing you'll notice is the drastic change in color palette. Ditching the more traditional colors from the comics, here we see Arthur Curry in a navy blue suit that seems inspired by the blue camouflage tactical garb that he briefly wore in the '80s. (It's likely no coincidence that DC also recently revived this suit in the comics.) Gone is the sharp contrast between the yellows and greens of the original suit in favor of more subtle texturing and detailing. No more fins, but more armor-like trim in a dark silver. The scales that adorned the original suit make a return here, though.
Overall, the suit looks somewhat closer to the armor wore by Arthur in Justice League, which opted for a green suit with armor-like gold trim. Yes, fans who preferred Wan's more colorful (and faithful to the comics) approach to Aquaman's look might find the new suit a bit underwhelming. But a billion dollars later, Wan's earned our trust.
Aquaman and the Lost Kingdom opens on Dec. 16, 2022.